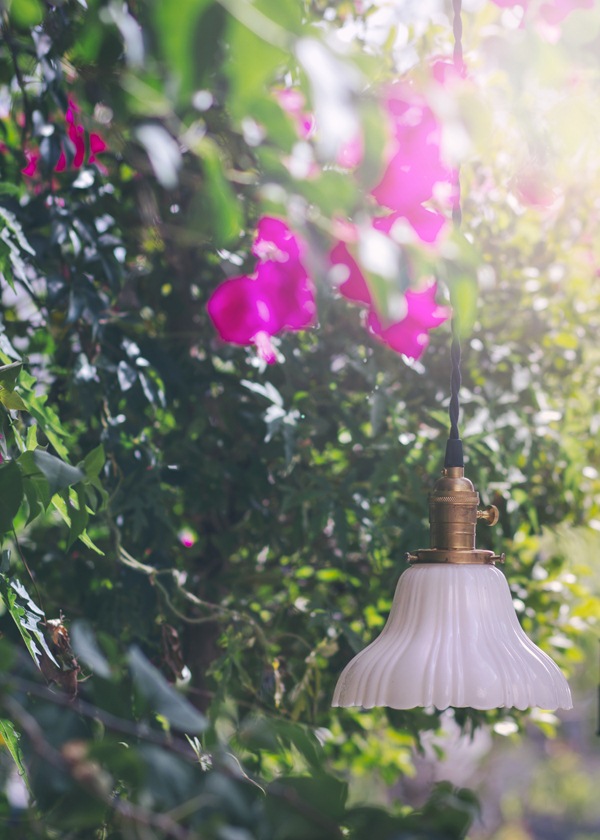 Vintage Glass Shade Pendants Exude Timeless Style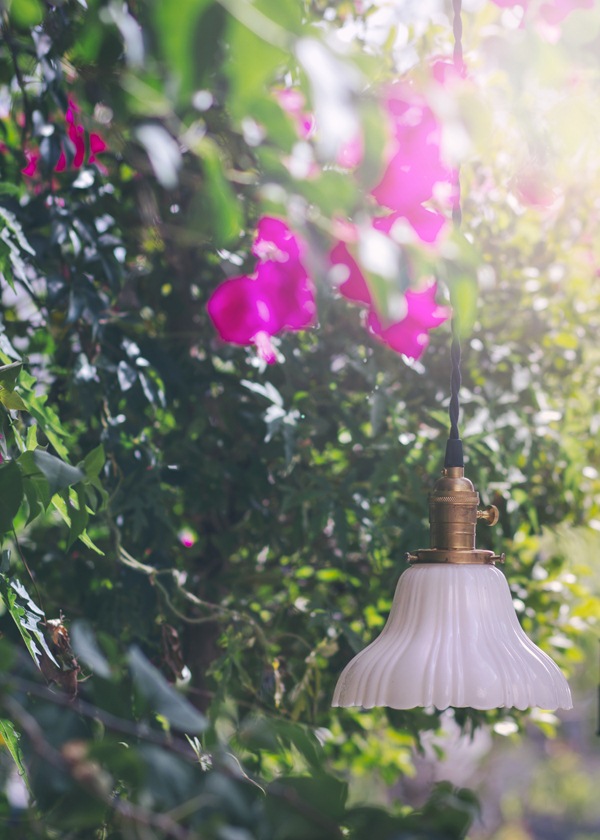 The first person to place a glass shade around a bare bulb changed the course of lighting history. While bare bulbs were certainly an improvement over an open flame, the addition of a glass shade helped throw the light further reflecting it up, down, and all around to help light up a space. Our collection of Glass Shade Pendants on Vintage Barn Lighting features some beautiful examples of antique glass shades that can add the perfect touch of timeless style to almost any room.

Milk glass had its origins in the 1500s but exploded in popularity in France in the late 19th century. Milk glass was also popular among America's wealthy in the early 20th century. Milk glass shades, such as our 6″ Vintage Clambroth Bowl Shade, offer a delicate spot of light to kitchen islands, side tables, or desk spaces. You can play up the vintage theme by adding a colored cotton twist cord or a nostalgic Edison style light bulb which is available in a variety of shapes and sizes.
Holophane glass pendants are another iconic style of vintage lighting characterized by the ribbed glass shade that is often copied throughout the lighting industry. Our collection of Holophane Glass Pendants includes some fine examples of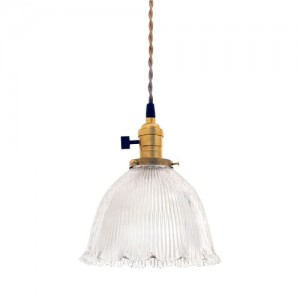 Holophane glass and many have the Holophane markings. The Vintage Holophane Ruffled Bell Pendant is a classic fixture that would serve beautifully in a kitchen setting or perhaps over a hall table in an entryway. Its flirty and feminine edge plays with the light and adds distinctive character to the fixture. Choose an unfinished brass or polished nickel socket for this light and add a colored cotton twist cord available in a variety of lengths. Like all of the lights on our this site, each fixture has been cleaned and rewired with new components so it comes to you ready to hang.