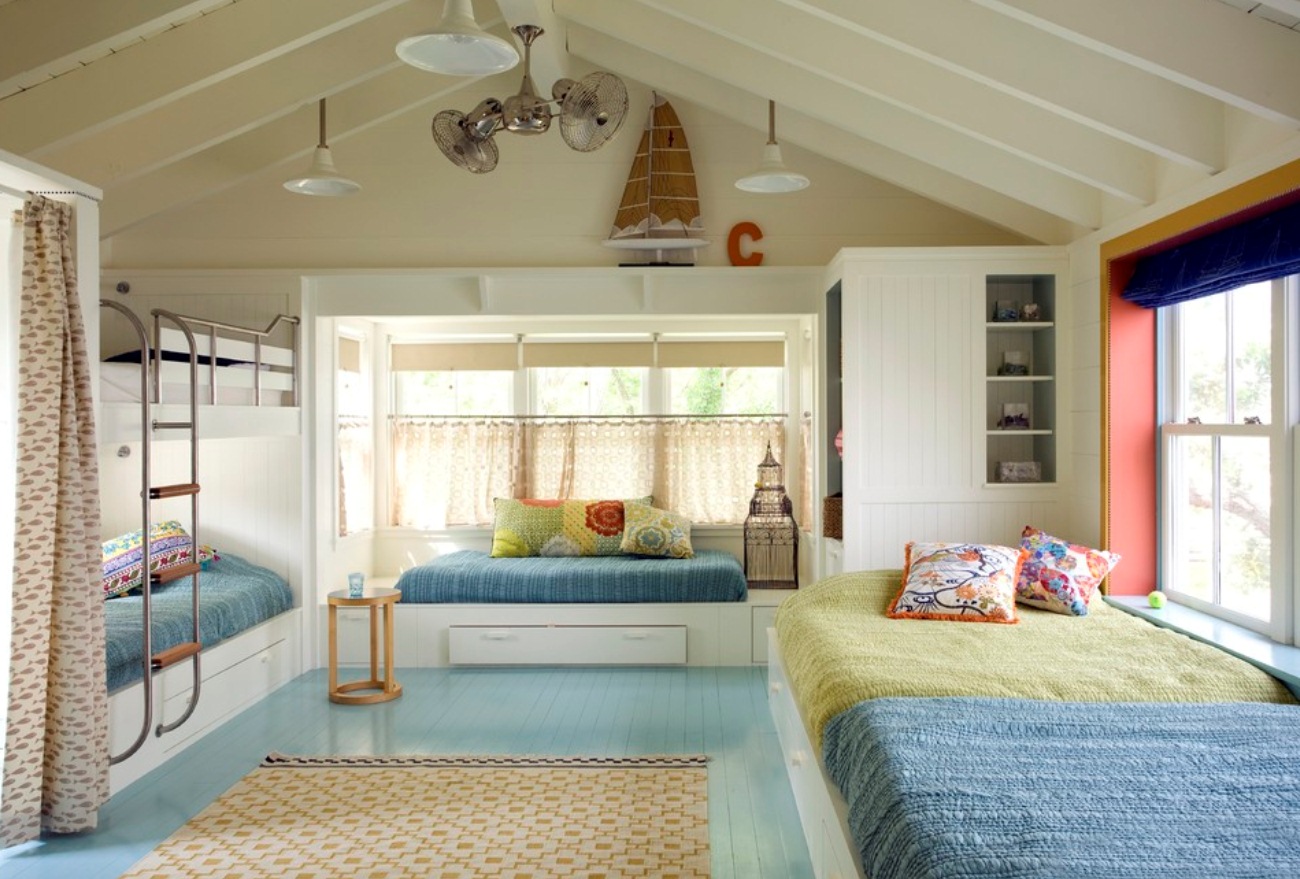 Barn Light Pendants, Vintage Ceiling Fan for Kids' Bunk Room
When you own a home on the beach, you have lots of friends. And your kids will have friends too who want to spend time in the sun and the sand. So, instead of facing years of sleeping bags lying in every room and hallway, why not plan for the sleepovers that are bound to happen? This adorable bunk room, in a home on Cape Ann in Massachusetts, was designed by our friends Andra Birkerts of Andra Birkerts Design and Charles Myer & Partners. Not only is there plenty of space for snoozing teens and late-night pillow fights, the room features some playful barn pendants and an unusual vintage ceiling fan.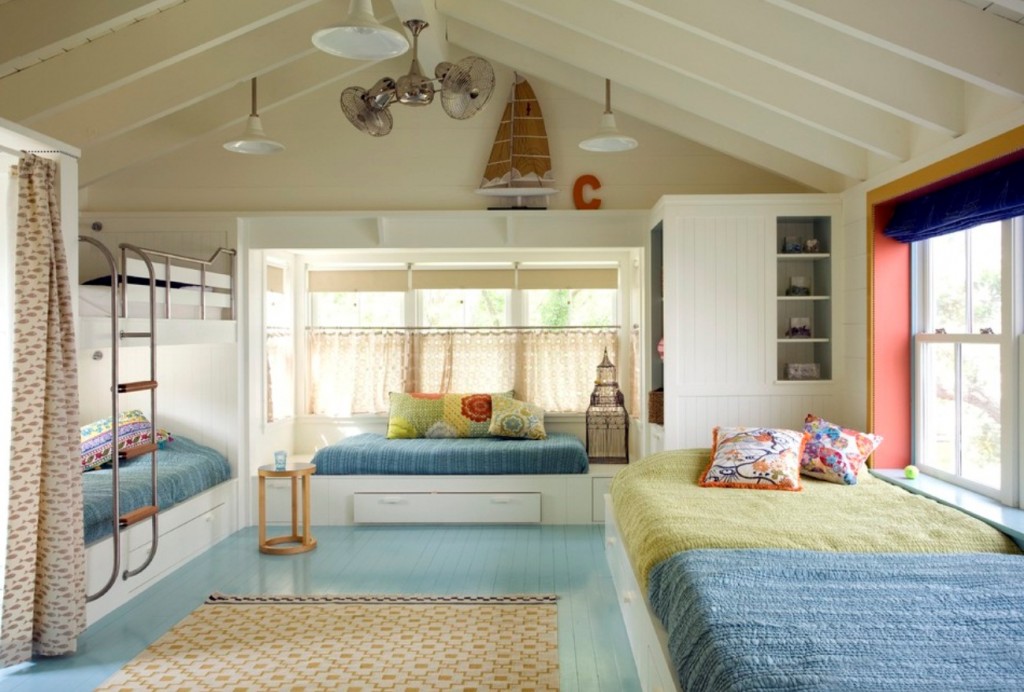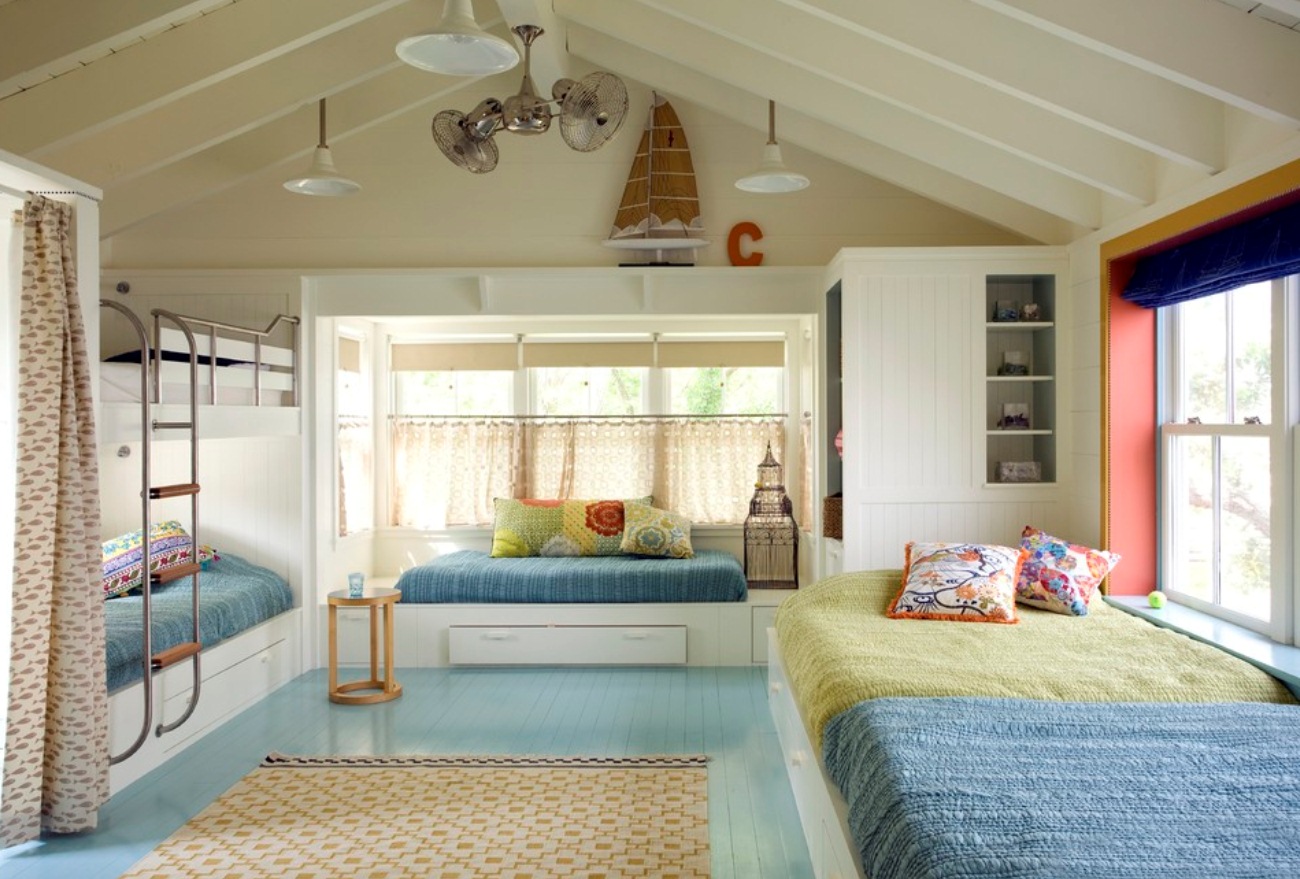 To get this look for your own kids' space, check out the Astro Shallow Bowl Stem Mount Light in a white powdercoat finish. The stacked neck design and flared base of the Astro give it a definite modern edge, but it can take on a variety of looks depending on the dozens of customizing options you can choose from. Available in three shade sizes and a variety of stem lengths and diameters, you can find a size to perfectly suit your space. American made and crafted by our own metal spinners, the Astro can be finished in one of a dozen beautiful and durable powdercoat finish colors. To add some vintage style and to protect the bulb from flying pillows,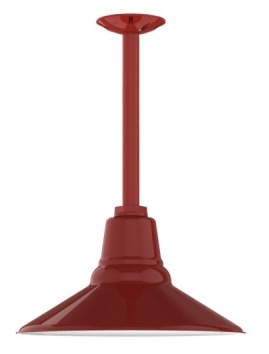 consider adding a wire cage or cast guard and glass.
The ceiling fan is a real attention getter that is as functional as it is beautiful! This vintage fan is much like our Dynamic Dual Rotational Ceiling Fan, a timeless fixture that offers two motor heads that can be positioned in 180-degree arcs for optimum air movement. Exactly what you need with a room full of kids! Choose from five traditional finishes including Black, Polished Chrome, and the stunning Polished Copper.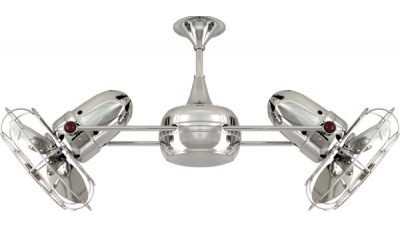 Top photo courtesy of Eric Roth