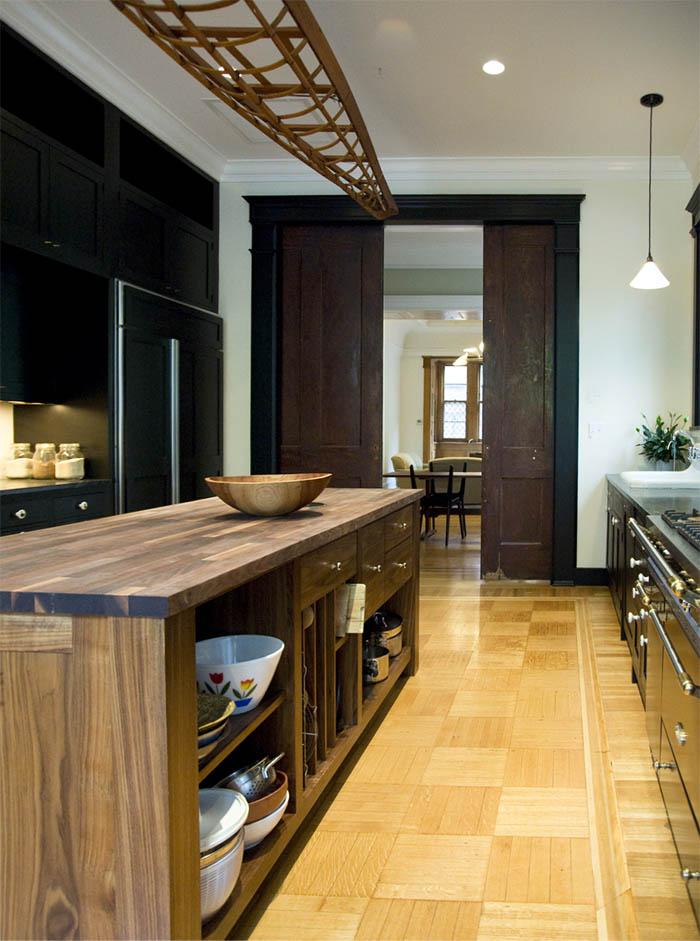 Vintage Glass Shade Pendants Blend with Historic Vernacular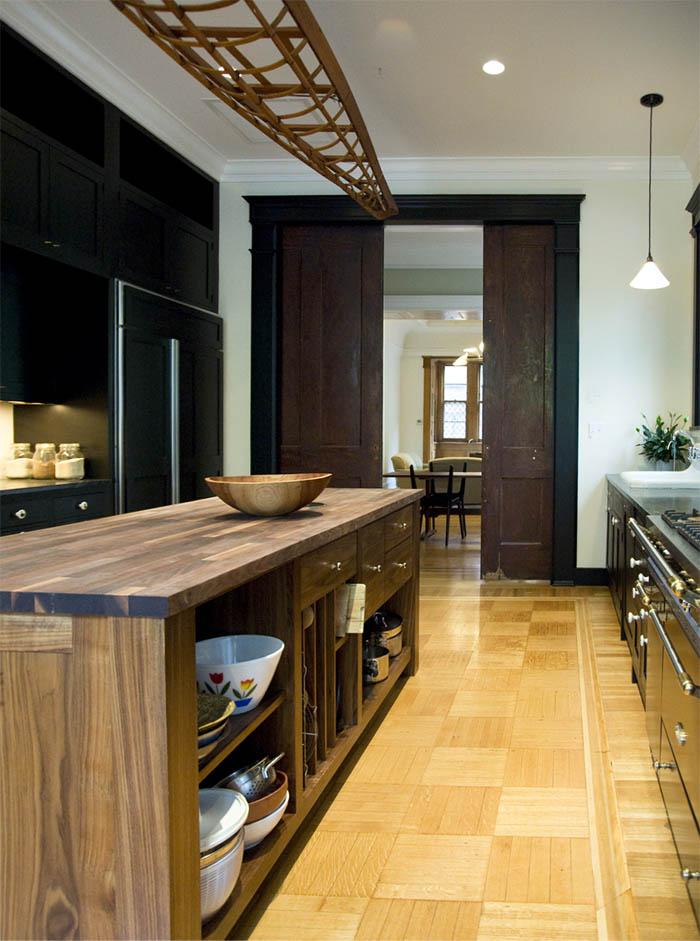 You never know what you'll find when you visit a second-hand store or junk yard. If you have a keen eye for potential, you might spot an old, discarded pendant that only needs cleaning, rewiring, and a new shade to become a spiffed-up version of its former self.
Or perhaps a vintage sink, like the one in this photo, which the homeowners found at a local salvage yard and is now settled into its new  soapstone counter. The home is located in the historic Park Slope district of Brooklyn so the homeowners wanted to honor the vernacular with thoughtful details such as the sink and the large pocket doors at the far end of the room which were also salvaged.
We also love the addition of the vintage glass shade pendant which complements the sink with its simple and not-too-fussy cord-hung mounting. This shade looks much like our vintage Glass Shade Pendants which are some of the most popular styles on our Vintage Barn Lighting site.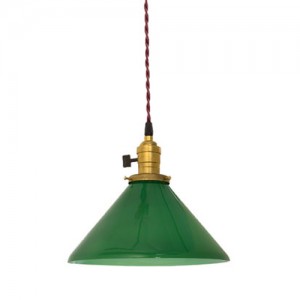 To get this look, consider the 10″ Vintage Cased Cone Shade Pendant which comes in a classic green finish. This fixture can be paired with either a nickel or brass socket and an authentic-style colored cotton twist cord. The cord comes in a wide variety of lengths to fit almost any space. Add to the vintage flavor of this light with a nostalgic Edison style light bulb which is available in several different shapes and styles.
You can get a bit of a different look with the slightly smaller 6″ Vintage Holophane Shade Pendant which can be customized with an unfinished brass socket and turn key or a polished nickel socket and knob. Colored, cotton twist cords add an authentic look to this vintage pendant and come in putty, black, brown, or red. This shade would work very well in pairs over a kitchen island or as a delicate touch in a reading nook.
Top photo courtesy Remodelista