Vintage Chandelier Focal Point in Lobby of Rustic Mountain Inn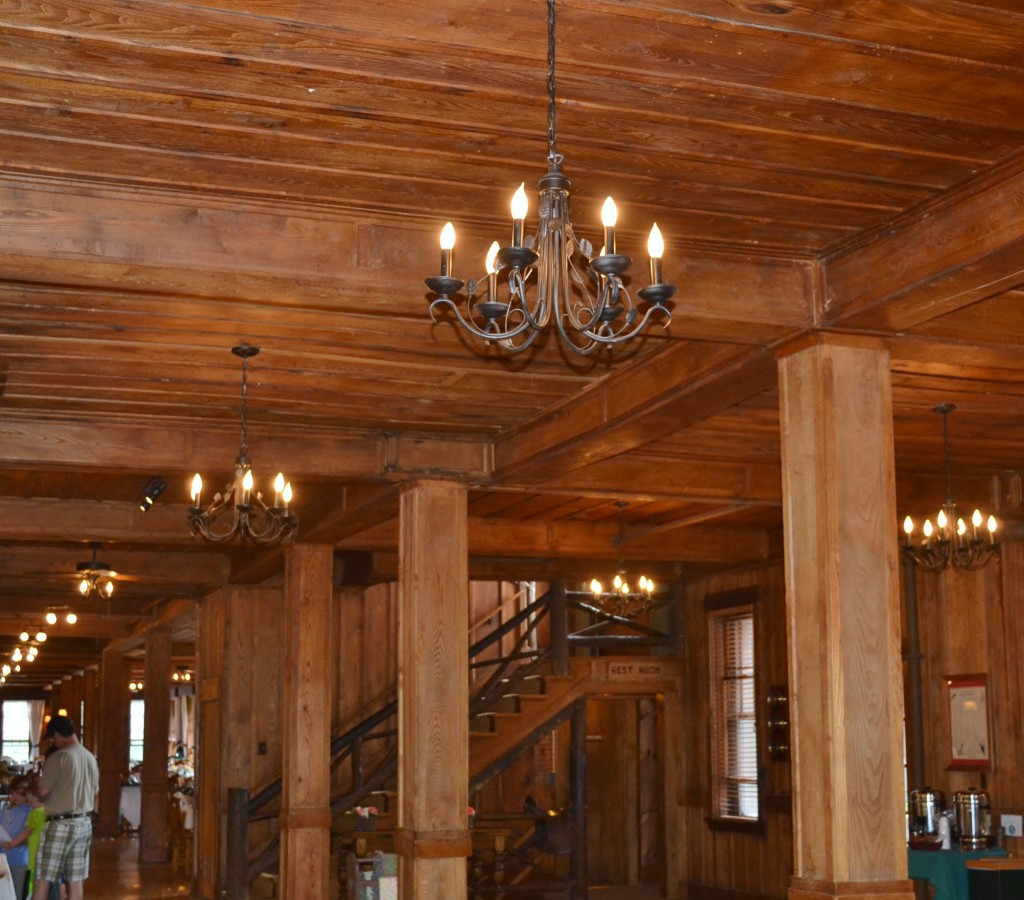 Some vacation places have a mystique all their own. One such place, nestled on 1,400 acres in the Blue Ridge Mountains, is an historic, family-friendly inn that has been bringing people together for generations. Located in Cashiers, North Carolina, the High Hampton Inn's sanctuary-like atmosphere is highlighted by classic shingle-style buildings and is listed on the National Register of Historic Places. These are rustic accommodations with no phones or TVs in the guest rooms and a place where tradition and genteel hospitality rule the day with afternoon tea and where dressing for dinner is required.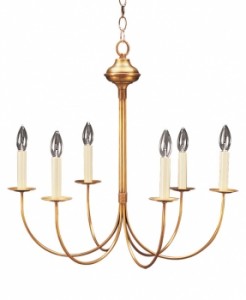 While the atmosphere at 3,600 feet is rustic, touches of elegance abound especially in the expansive yet welcoming lobby which features a four-sided fireplace at the center and beautiful chandeliers accenting the various seating areas where patrons read the daily paper, catch up on the day's news on the communal TV, and take advantage of the wi-fi.
A chandelier can transform a room from dull to dynamic in short order. One of our newest offerings at Barn Light Electric is the Mystic Seaport Chandelier, part of our collection of Vintage Chandeliers. The Mystic Seaport is a sleek fixture that is chock full of early Americana charm. With six, 60-watt candelabra sockets, this chandelier will provide plenty of light for the dining room table, the kitchen, or living room.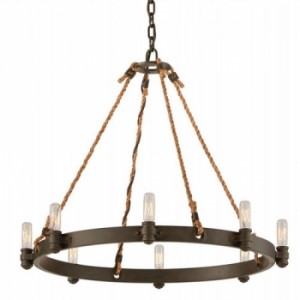 Prefer something a bit more rustic? Check out another new selection in our vintage line — The Outer Banks Chandelier. With rustic touches of metal and natural rope, the Outer Banks Chandelier comes in four sizes ranging from a 25″ wide model with eight sockets to a 32″ double stacked version with 18 sockets. The Outer Banks Chandelier is chain hung and finished in a classic Shipyard Bronze for a look that's sure to have all your guests talking. This American made fixture comes ready to hang with all the light bulbs included!
Memorial Day is the perfect time to purchase new lights for your space during our annual Memorial Day Sale. Use the discount code MEMORIAL12 to take 10% off any applicable fixture. See website for details!