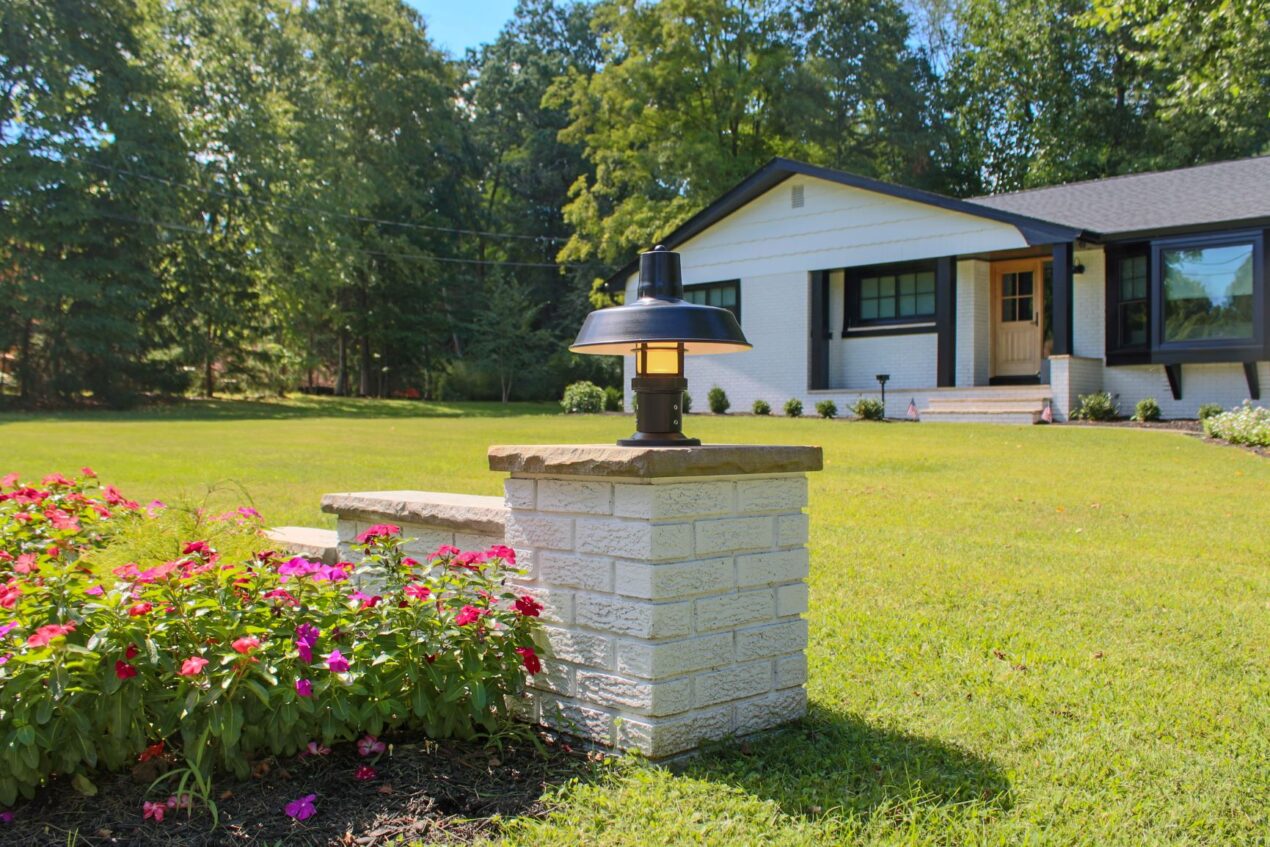 LED Lighting Brings Both Style & Efficiency to HGTV Star's Home
Like countless numbers of homeowners, we love watching designers and builders work their renovation magic on TV. It's inspiring to see a space completely transformed with thoughtful choices on layout, materials, and colors.
But have you ever wondered what these home renovation experts do for their own homes?
We followed along recently as John Colaneri turned his talented eye towards a more personal project. This designer, builder, and TV personality who has worked renovation wonders for people across the country started a full-gut remodel of his own home to better suit his family of four.
"The existing structure was kept but the internal walls were brought down to the studs with a new layout," John says. "The idea was to give the home a modern farmhouse feel which is a style my wife and I have always loved." While the home had a definite mid-century modern look, John knew he could use paint and lighting to create the farmhouse style. The couple went with a classic white façade contrasted with black windows and trim with a solid wood door adding warmth and color.
"We also wanted to bring a more industrial feel into this home," John explains. "And we knew we could achieve this through the lighting." A long-time fan of Barn Light Electric, John knew where to turn for quality, industrial-style fixtures.
"American-made lighting is something that is very important to me," he notes. "I want to support our small businesses and workers around the country. Barn Light is known for their quality and craftsmanship, and that was a big factor for me."
To mark the driveway, John chose the Original™ LED Industrial Guard Post Mount Light. He customized these handcrafted barn lights with 14″ shades, a powder coat Black finish, frosted glass, and a 2700K color temperature.
"The Original™ is a style I have always loved from Barn Light," John says. "I painted the brick posts white to match the home, and since all of the trim is black, I needed to bring some black to the posts. I did that with the lights, and they really stand out against the white brick. They are a great statement piece as you drive up to the home."
For the garage, John opted for the Dominion LED Wall Sconce also in a Black powder coat finish. He customized this wall sconce with a 14″ shade, 1250 lumen LED, and a flat lens.
"The Dominion has a very sleek look. It gives us the farmhouse style, but it also has an industrial look that we really like," he explains. "Since I have a single garage door, the 14″ shade fits the space nicely and gives off plenty of light for such a wide door."
The Colaneri's home features two front doors which John opted to treat differently with his lighting choices. For the front porch, John used the same Dominion LED Wall Sconce in Black but with a slightly smaller 12″ shade.
"The 12″ shade fits the space perfectly, and I wanted to have LED fixtures so I would never change a bulb again," he explains. "The fixture gives off a very nice, warm glow with lots of light." For the second door, closer to the garage, John wanted something to stand out against the black door, ceiling, and trim.
"This area needed an under-eave light so it had to be mounted from the ceiling," he notes. "We also didn't have a lot of height so it had to be almost flush to the ceiling." John chose the Industrial Loft LED Double Pendant to accent the doorway. He customized this rugged fixture with a White powder coat finish, standard cast guard, and frosted glass.
"We went with white because the eave is painted all black," he adds. "The finish matches the house nicely, and the industrial detailing really stands out and gives it a unique look."
The industrial farmhouse feel of John's exterior lighting is exactly what he envisioned for his home. The dozens of customizing options available from Barn Light made it easy to create energy-saving, stylish lighting that completed the look.
"They look incredible. I love the simplicity and finish of all the lights," he says. "The Barn Light fixtures are such good quality, and the LED capability gives you the perfect amount of light. These fixtures are a perfect fit and look like they have always been a part of this home."
Photos courtesy of John Colaneri