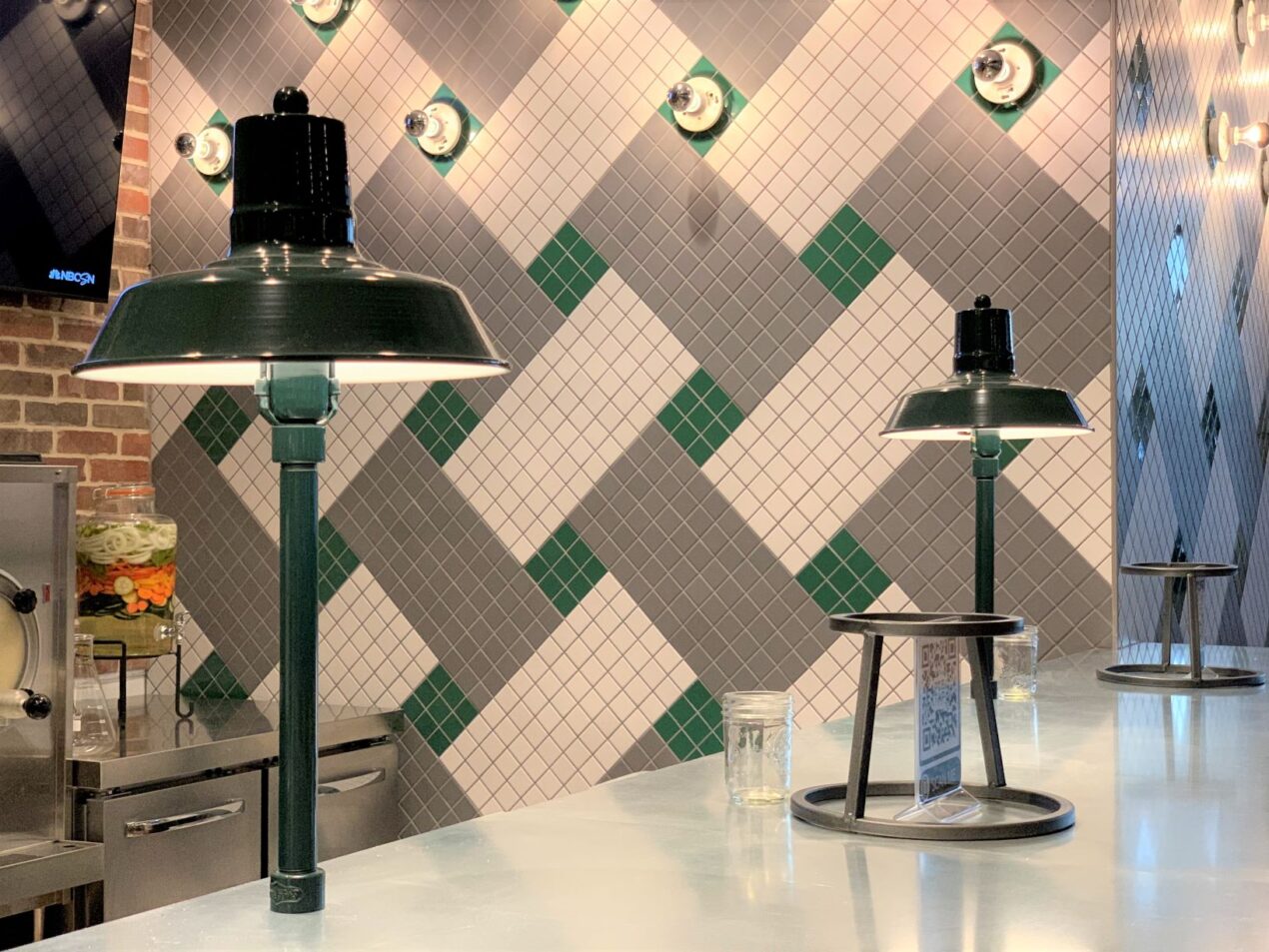 Industrial Table Lamps Bring Cozy Atmosphere to Bar
When the creative team at Reach Hospitality Group planned for the latest expansion of Pie Tap Pizza + Rotisserie, they wanted the new space to keep the same vibe and style as the three other popular locations.
"The flagship is in the Design District in downtown Dallas," says Laura Caudiollo, vice president of marketing for Reach. "This expansion involved an extensive remodel of an existing space in Addison just north of Dallas."
Creating an inviting atmosphere where customers can relax and enjoy great food is critical especially in a metropolis with more than 1.3 million consumers.
"Our brand is built around long-lasting, industrial finishes like brick, concrete, and raw materials," explains Brandon Daguio, vice president of procurement for Reach. "We also like to use soft lighting that is easy on the eye."
On previous buildouts, the team used barn-style pendants to achieve the low-glare, industrial look they desired. For the Addison location, they searched for table lamps that utilized a warehouse-style shade and could be easily customized with the Pie Tap brand colors.
"We wanted to mix it up a little on this one and do bar-mounted lamps," Brandon notes. "We found Barn Light Electric's Original™ Retro Desk Lamp was the most on-brand fixture we could source." The team customized these handcrafted desk lamps with 12″ shades, a 12″ stem, and a Dark Green finish that matches the Pie Tap brand color scheme perfectly.
"The 12″ stem was substantial enough to notice as you enter the restaurant, but not so large where functionality or operations would be hindered," Brandon explains. "We removed the base of the lamp in order to maximize counter space."
The Original™ Retro Desk Lamp is one of several desk lamps in our Task Lighting Collection that utilize some of our most popular shade styles. Handspun from commercial-grade materials and easy to customize with size, finish color, plus cord and plug options, these desk lamps provide not only efficient illumination but plenty of style.
"When you work with industrial finishes, you need accents with a nice color that warm up the space," Brandon says. "These make a great statement on the bar."
Photos courtesy of Reach Hospitality Group