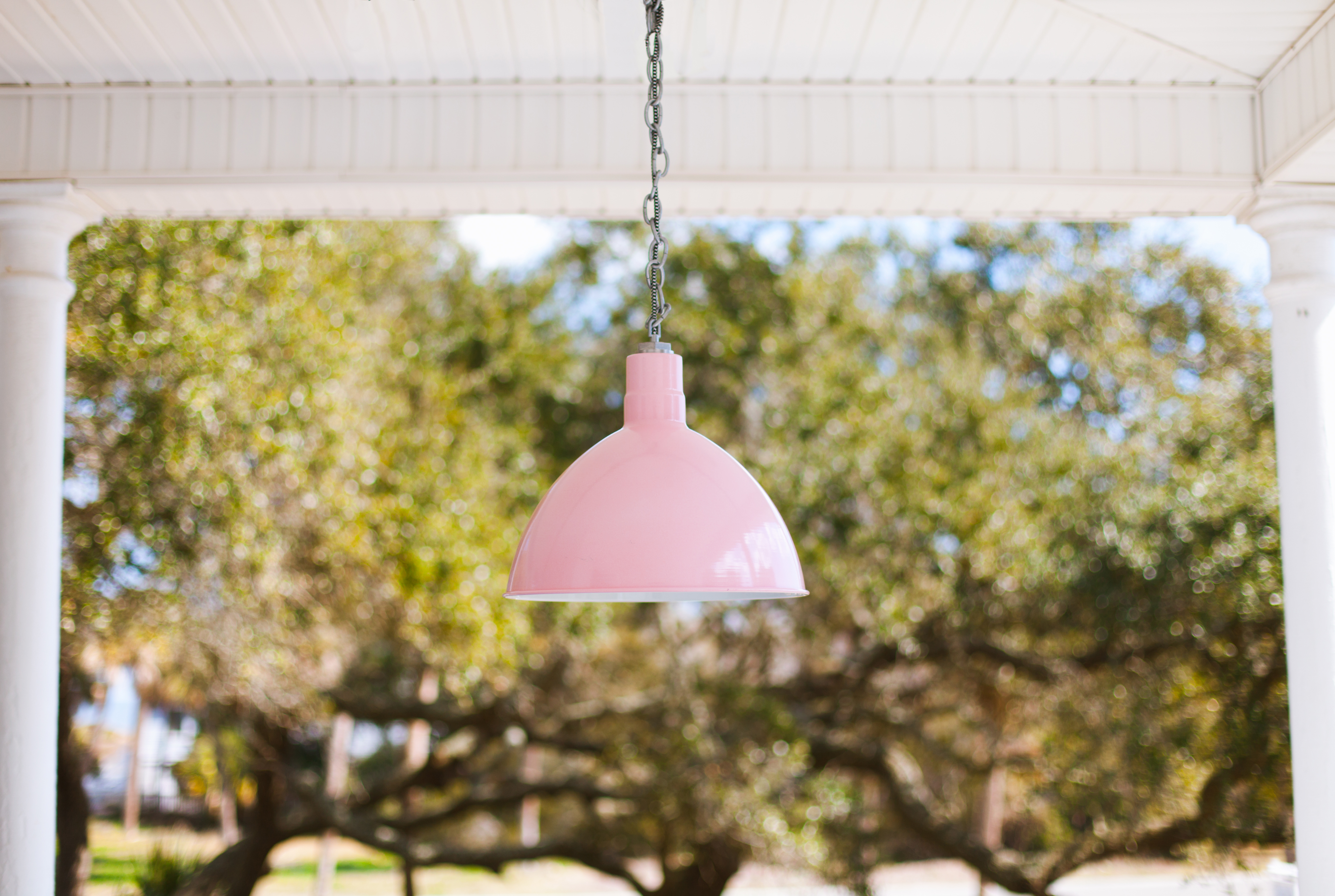 How's It Hanging? A Closer Look at Ceiling Pendant Mounts
Whether you're lighting the foyer, the kitchen island, or a covered porch, pendant lighting is a practical way to brighten a space and add stylish accents. Our collections of barn pendant lights and porcelain enamel pendants showcase styles ranging from stem mounted to cord hung. Customers often ask: what are the differences between cord hung and stem mount pendants?
In a nutshell, cord hung pendants offer more flexibility and are seen as informal while stem mounts are better suited for more formal, fixed settings. We also offer a number of fixtures with studio mounting and chain-hung mounting styles. Depending on the space and unique needs of your project, you may find one ceiling mount more suitable than others.
When you order cord hung lighting from Barn Light Electric, you receive eight feet of standard cord or six feet of cloth cord if you choose that option. Longer lengths are available, and it's a great idea to talk with your electrician about the installation space to make sure you order enough.
Standard cording is suitable for both dry and damp locations meaning anywhere inside is good, but it's also suitable for covered areas such as screened-in porches or breezeways. As long as the fixture is not directly exposed to the elements, standard cording works well!
Cotton cording, like the red chevron cord above, is only suitable for dry locations. Not wet. Not even damp like a bathroom. Just bone dry.
A popular technique for mounting cord hung pendants is called "swag lighting." This technique allows you to mount the cord or chain-hung fixture from one location on the wall or ceiling and then drape and mount the remaining cord to another location on the ceiling. This works well if your electrical box isn't located exactly where you need it!
Historically, chain mounts were used to relieve the tension on early electrical wires. Their aesthetics have transitioned into contemporary fixtures lending a more industrial look.
A stem mount light uses a rugged metal pipe to hang a light fixture from the ceiling. This metal pipe houses all electrical wiring that runs from the socket to the electrical box. Because of this, a stem-mounted fixture can be used indoors or out. The metal housing protects the wiring so these fixtures can be directly exposed to the elements.
Like cord-hung pendants, stem mounts are available in numerous lengths but cannot be as easily adjusted on site. When you order a stem mount light, you have several lengths and diameters of stems to choose from. Custom lengths are available by contacting our sales team.
Stem mounted pendants also come with multiple canopy options including a standard, heavy duty, or hang straight canopy. The hang straight canopy is perfect for sloped ceilings and ensures your stem mount pendant will, get this, hang straight!