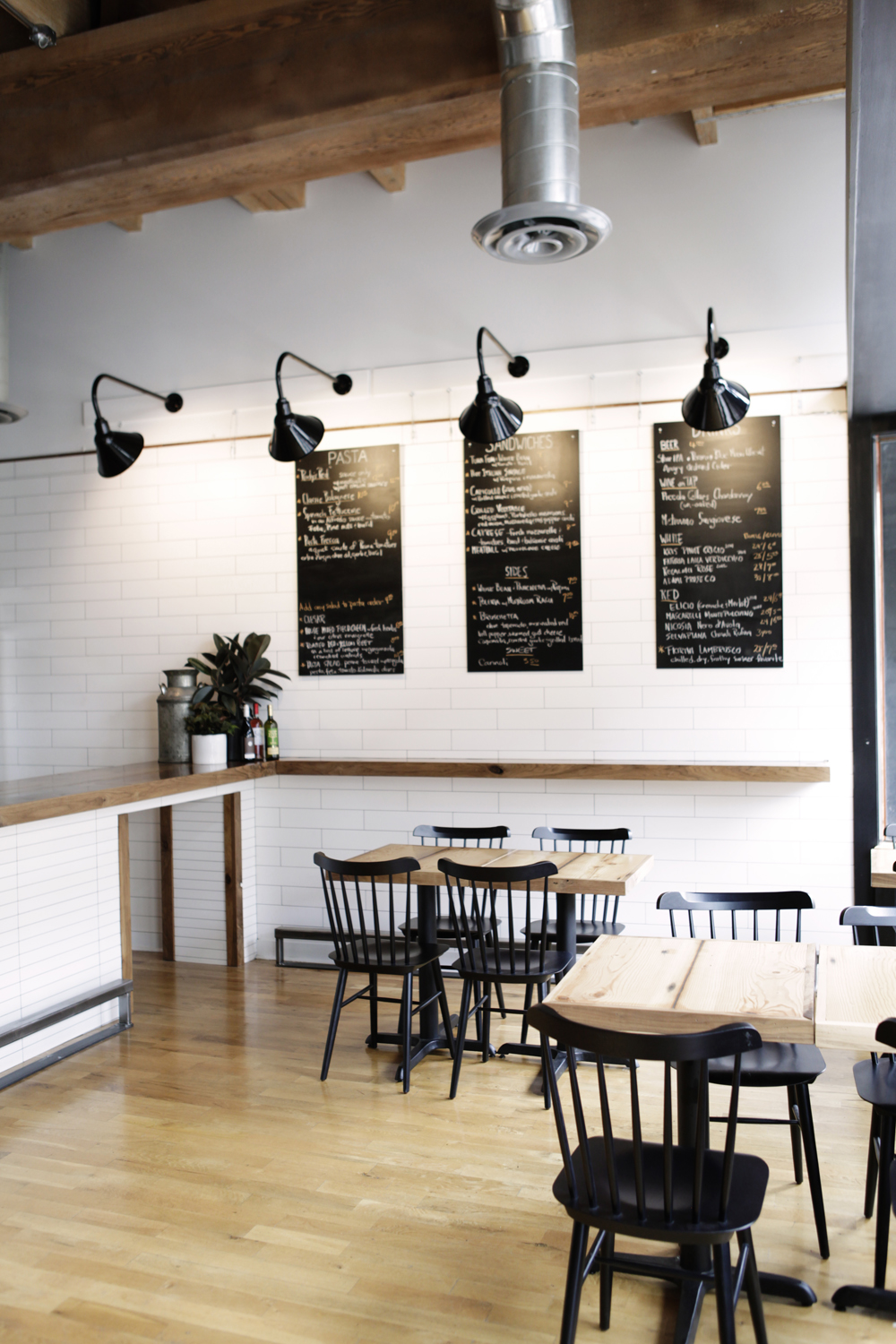 Sign Lights Offer Finishing Touch to Homes, Businesses
The finishing touch to any space can take many forms — a perfect throw pillow on a new couch, hand-crafted drawer pulls on kitchen cabinets, a stunning sign light over a piece of artwork. The finishing touch is what takes a project from simply finished to simply fantastic.
For a commercial business owner, functional and aesthetic sign lighting is often the finishing touch that brings together the many details on a façade — name, logo, awnings, landscaping — to create a cohesive look and offer a safe, inviting atmosphere to draw customers inside.
These two well-placed Fire Chief Sign Lights make sure no one passes by Nickelfish, an interactive design and marketing company located in Mendham, New Jersey, without taking notice of their new signage. The conical shape of the shade and the arching gooseneck arm focus the light directly onto the sign with minimal light spill. American made from commercial grade materials, this sign light offers a classic look that will provide years of service.
Looking for a bit more personality to your sign lighting? Here is an example of the same Fire Chief Sign Light used above but in a vibrant Yellow finish color. The Bungalow Bar, rebuilt after Hurricane Sandy roared ashore in 2012, gets a splash of nautical blue and white on their sign highlighted by the sunny yellow sign light assuring patrons of a happy place just around the corner.
Sign lights are also excellent for indoor applications in both residential and commercial settings. These Fire Chief Sign Lights add another rustic element to this Seattle restaurant complementing the exposed beams, ductwork, and subway tile walls. And they tie in nicely with the Sinclair Industrial Pendant Lights over the counter area. Both are American made from commercial-grade steel and coated with multiple layers of porcelain enamel glass ensuring a durable, high-gloss finish that will never fade and is easy to maintain.
For larger areas, consider the Dual Arm Fire Chief Sign Light which features two angle shades on one heavy-duty stem mounting for directional lighting with an industrial twist. Customize with shade size and finish color as well as other add-ons like a wire cage for a hint of vintage style.
Photos courtesy of Nickelfish, Bungalow Bar, and coco+kelley