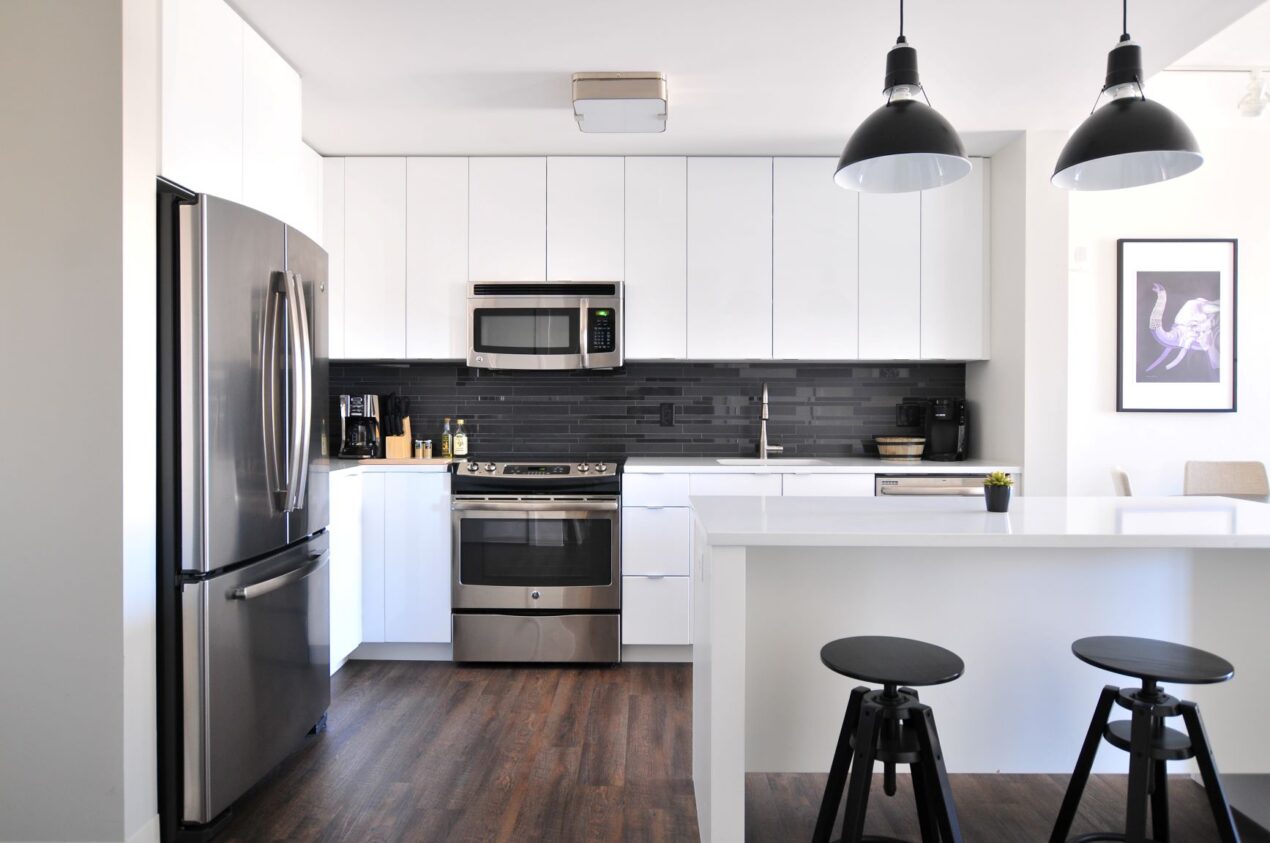 New Cord Hung Pendant Lighting An Easy Way to Spruce Up Casual Spaces
One of the best things about summer are the casual get-togethers that just seem to fall into place. With a more relaxed routine and kids out of school, summer fun includes friends popping over for a bite and a chat while the kids play outdoors till dusk.
If you're looking to spruce up your gathering places for these informal festivities, consider switching out your pendant lighting to bring a fresh look without spending a lot of time and money on extensive remodeling.
One of our newest offerings is the Cherokee Uplight Pendant Light, a beautiful blend of original barn light detailing and Atomic Era style. Ideal for industrial ceiling lighting, the Cherokee features a flared warehouse shade with horizontal rings on the neck for up lighting. This American made, cord hung pendant is hand crafted from commercial-grade materials and is suitable for kitchens, dining rooms, and even damp spaces like a screened-in porch or covered entryway.
More than two dozen powder coat finish colors are available for this barn pendant light ranging from traditional Black, Dark Green, and Galvanized to peppier hues like Teal, Blush Pink, or Buttery Yellow. Customize the cord, canopy, and glass too — all cord hung lights are made-to-order to your specifications!
If you like a deep bowl shade, consider the Wilcox Uplight Cord Hung Pendant which features a warehouse style, deep bowl shade along with a vented neck for a splash of light above. This industrial pendant light is available in five shade sizes — from a 12″ shade that is perfect to hang in pairs over the kitchen island to the larger 20″ size shade which brings focused light to larger areas.
This cord hung pendant is also American made right here in our own facility and crafted with the options you select. This rugged fixture can take on a number of looks depending on how you choose to finish it. The 14″ Wesco on the left has an industrial feel thanks to its wire cage, while the larger Wesco on the right has a more elegant look with its dark green finish and gold-and-white cloth cording.
No matter how you choose to customize your new cord hung lighting, this easy change will make a big difference in your casual spaces that guests are sure to notice!