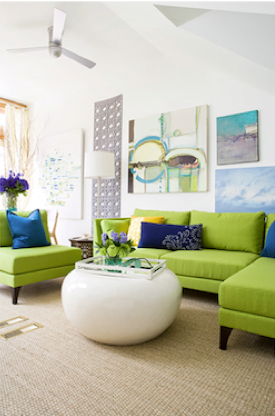 Stylish Ceiling Fans That Break Away from Builder Basic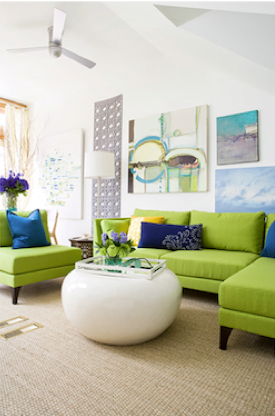 At one point, ceiling fans were anything but interesting and stylish. Most were builder basic – customizable only by different kinds of blades. In recent years, there have been a few changes made; homeowners are once again using ceiling fans as a part of their décor. This is in part thanks to the new designs and finishes made available by manufacturers across the country.

Barn Light Electric doesn't only carry barn lights and goosenecks; we also offer a variety of ceiling fan styles. Here, it is highly unlikely that you wouldn't find one to coordinate with the atmosphere of your home! For the bachelor looking for something simple yet modern, there is the Cirrus Hugger Ceiling Fan, just like the fan shown to the right. For those who want their ceiling fans to serve a dual purpose, the Cirrus Hugger is available with options for various light kits – for illumination and cooling the room.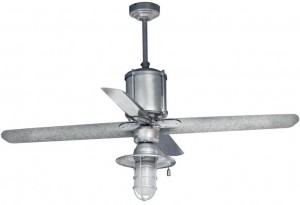 For the backyard entertainer, any of our Barn Ceiling Fans would be ideal for outdoor usage. For a simple, contemporary look, the 60" Barn Ceiling Fan Equine Downblowing was used on the back porch of the Orlando Vision House 2011 (an excellent choice for the unpredictable Florida weather).
Our Machine Age Galvanized Ceiling Fans, shown on the right, were also used within the Orlando Vision House. Designers placed two fans on both the upper and lower patio ceilings. Their galvanized finish went perfect with the 'modern meets farmhouse' layout. Did we happen to mention that Barn Light Electric is the only place you can find a 100% galvanized ceiling fan?
With the options ranging from country to contemporary, it's hard to think of a reason not to incorporate a ceiling fan into your design plans. Get creative and break away from the ordinary and bland. The majority of our ceiling fans are available in different finishes – only adding to the flexibility of their usage. If you have questions on light kits, fan controls, and mounting height, feel free to give us a call; one of our knowledgeable sales reps would be more than happy to answer any questions and diminish any doubts about your choice in ceiling fan.
Top Left Photo Courtesy of Samantha Pynn Interiors