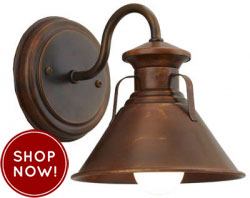 Stylish & Affordable Indoor Gooseneck Lighting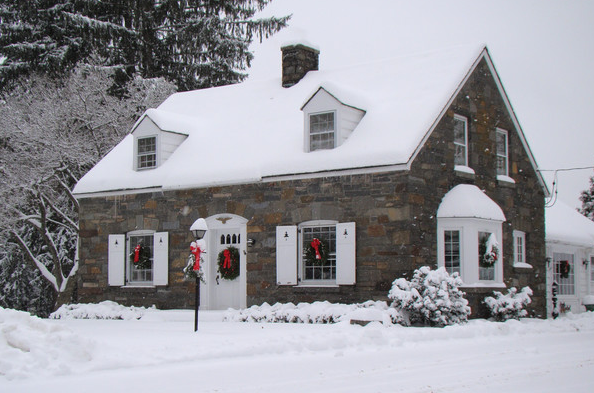 Photo Courtesy of Weather Underground
Rough weather conditions don't have to postpone your home improvement plans. During the cold and rainy months, many homeowners shift their focus from outdoor jobs to indoor projects entailing quick and affordable updates with indoor gooseneck lighting from Barn Light Electric Co.®.

Mini Barn Lights are best utilized in small spaces along walls and within closets where full scale fixtures are too large to be installed. These small scale light fixtures provide an alternative to traditional bathroom lighting and are the perfect choice for homeowners looking to save money, but not sacrifice style.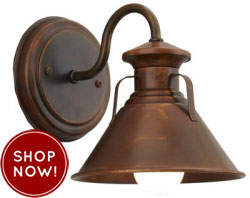 Barn Light Electric's American made mini warehouse shades are based on full scale versions of the most popular RLM warehouse shades, including The Original Barn Light. With almost every shade measuring 6 inches, mini barn lights like the Barn Light Mini Colby Shade and the Barn Light Mini Artesia shade are ideally sized for showcasing artwork and accenting small dining areas.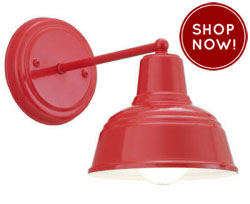 A sleek and contemporary design featuring a flared shade makes The Colby a favorite modern lighting choice among designers and architects. Numerous finish choices allow customers to fully customize The Colby – a Rosewood finish allows the fixture to take on a rustic approach, while Black or Galvanized may be best suited for industrial and contemporary spaces.
Another favorite fixture, The Mini Artesia, is the ideal barn light for kitchens, above bedroom headboards and for hallways showcasing artwork. The Artesia is available in dozens of both modern and traditional finishes which are sure to add character and life to any modern or rustic setting. With a wide variety of styles and finishes to choose from, you'll find a mini barn light suited to match your home's decor .
Once you're ready to tackle your exterior lighting projects, consider installing gooseneck barn lights next to your front door, garage or garden shed. Wherever your home remodel project leads you this season, with Barn Light Electric Co.® you can find one of the largest collections of American made lighting products online! Shop hundreds of lighting styles ranging from gooseneck lights, to pendants, porcelain enamel and vintage industrial furniture.