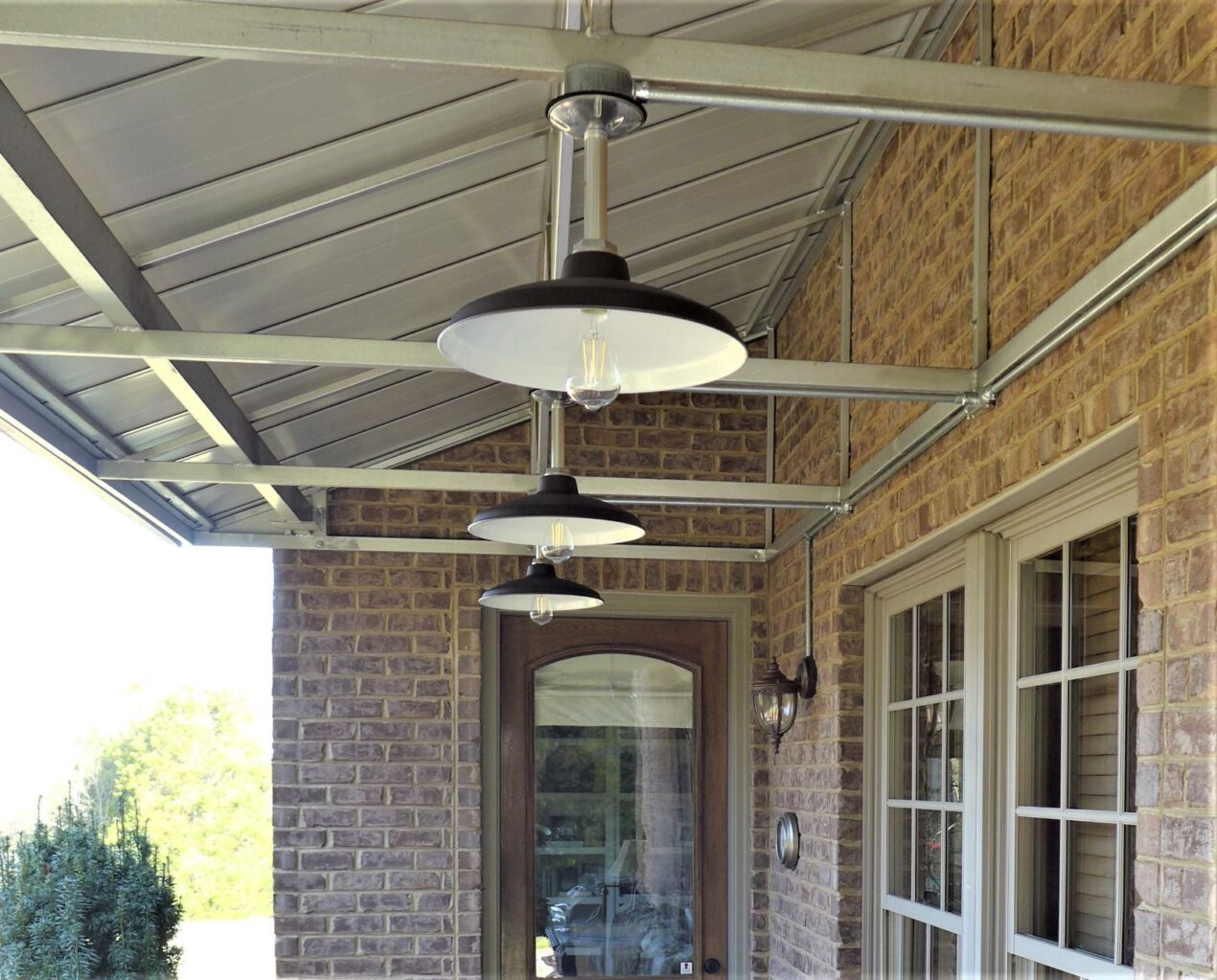 Sturdy Stem Mount Lighting Suits Windy Grill Deck in Tennessee
Building a custom home involves countless decisions. And no matter how hard you try or how much input you have, chances are good you'll find something that needs attention after you move in and actually live there.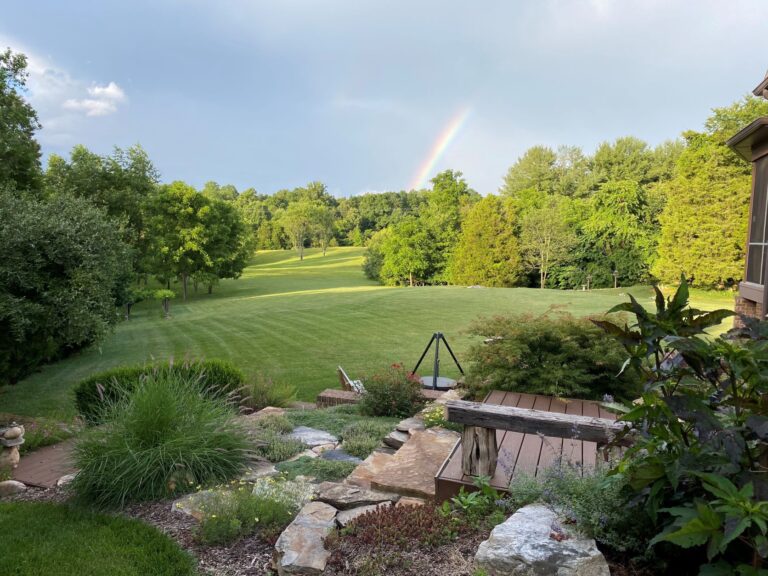 Such was the case for Jerry and his wife who built their dream retirement home in East Tennessee about 10 years ago. A small deck just off the kitchen offers this gorgeous view and houses the grill where Jerry cooks. But one small light fixture by the door doesn't provide enough illumination for the cooking tasks.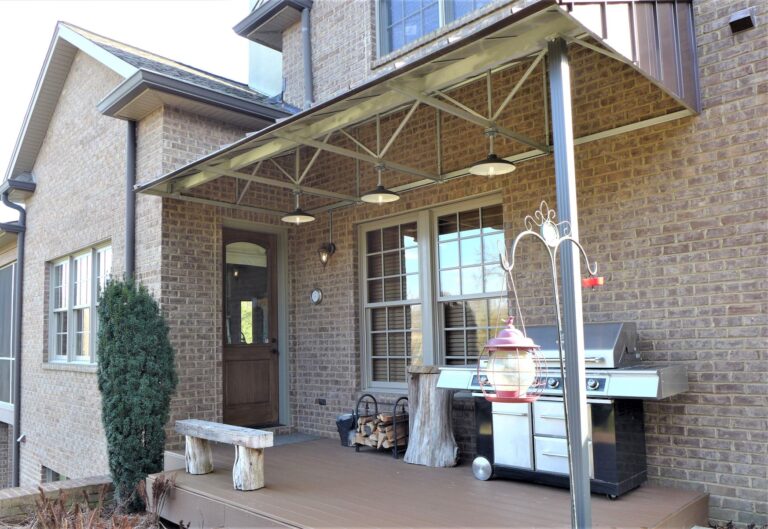 "I didn't really think about lighting needs to grill by as we planned the house," he admits. "Ten years later, I got tired of trying to grill in the dark." His daughter, an interior designer, started shopping for lights. Jerry's must-have list included color and size options, mounting options, and quality construction.
"I also wanted to attach the lights directly to standard junction boxes and have direct wire capability for the power," he explains. "I found Barn Light Electric's website and watched the fabrication video. After seeing that, I knew Barn Light was the way to go."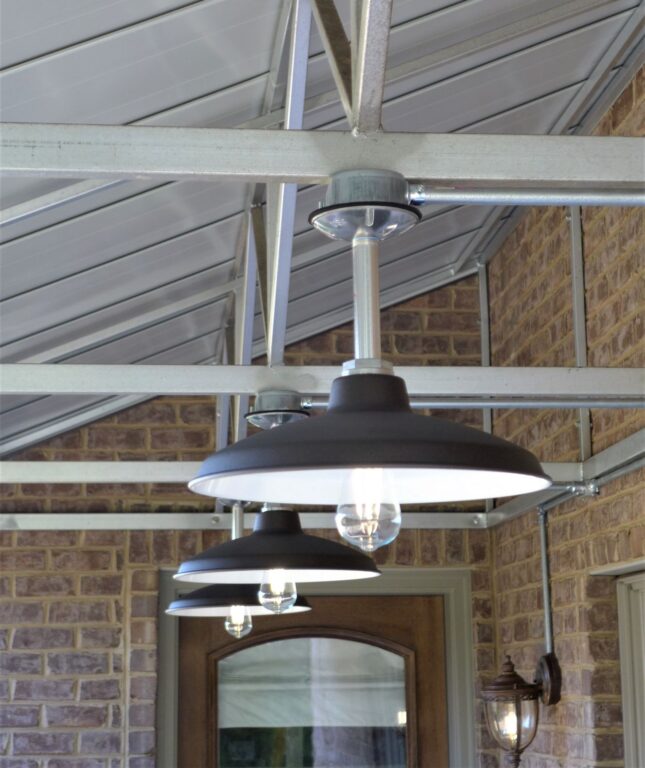 Jerry chose the Marathon Stem Mount Pendant for the grill deck. He customized these handcrafted fixtures with 14″ shades, an Oil-Rubbed Bronze finish, and 6″ stems in contrasting Brushed Aluminum. Although he considered cord-hung pendants for the space, Jerry's wife advised, correctly, that winds coming across the corner of the house could cause the lights to sway and possibly be damaged.
""We chose the Marathon to get the older barn look for the fixture," he notes. "And the fixed stem supports the shades in windy conditions. The classic barn light goes with the lodge/rustic theme of our house."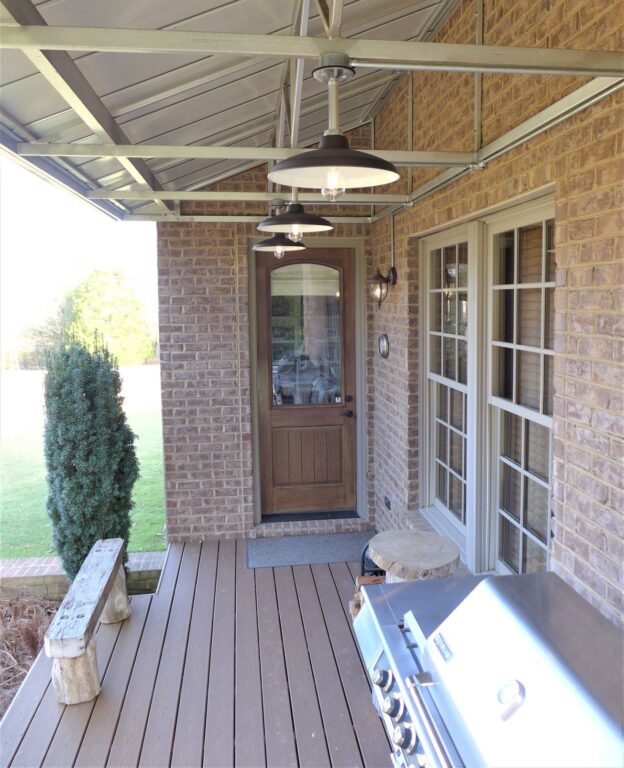 The Oil-Rubbed Bronze finish matches other finishes on the house and Jerry selected the Brushed Aluminum for the mounting to match the aluminum roof structure. While one light might have been sufficient for his grilling tasks, Jerry chose three to match the three main support trusses. He uses high-wattage LED antique-look bulbs in the fixtures. They are on a dimmer, so he can go from a candle glow to daylight conditions with a simple slide of the switch.
"From a manufacturing standpoint, I could do no better than Barn Light," Jerry says. "The lights have been perfect and will outlast me. Quality, install flexibility, color and size options, and handcrafted to perfection."
Photos courtesy of the homeowner