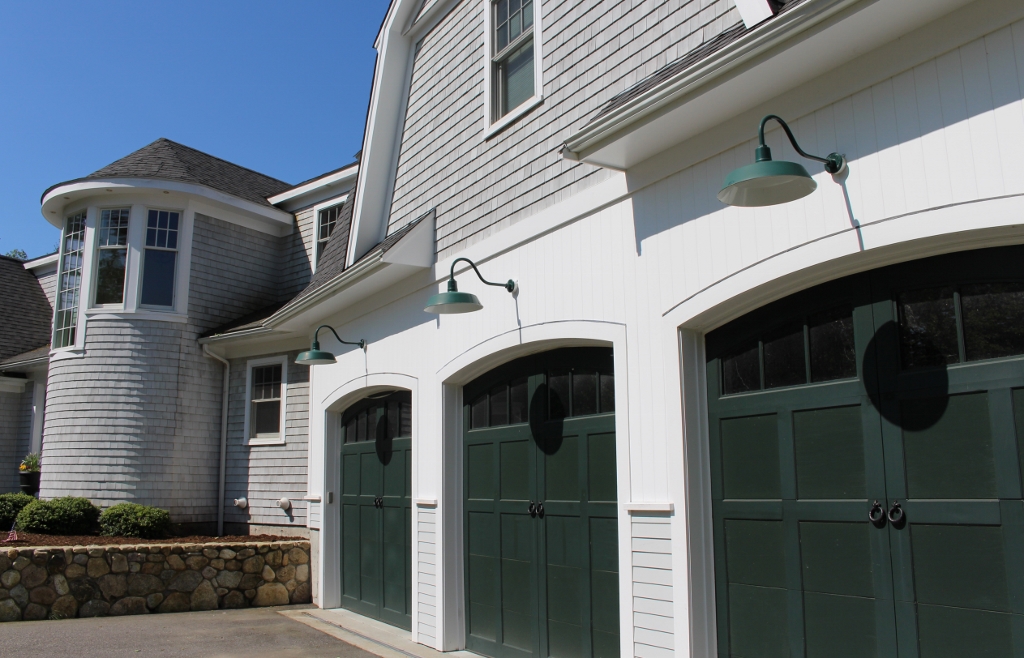 Sneak Peek | Adding Farmhouse Style to New England Homes
Summertime means travel time as people hit highways and back roads to discover new places and revisit old favorites. We spent last week traveling up the East Coast to New England where we ate our fill of lobster, clam chowder, and fish tacos. Along the way, we visited some Barn Light Electric customers who chose handcrafted barn lights for their homes.
We'll be featuring each of these customers in the weeks to come, but we're giving you a sneak peek of these gorgeous homes today.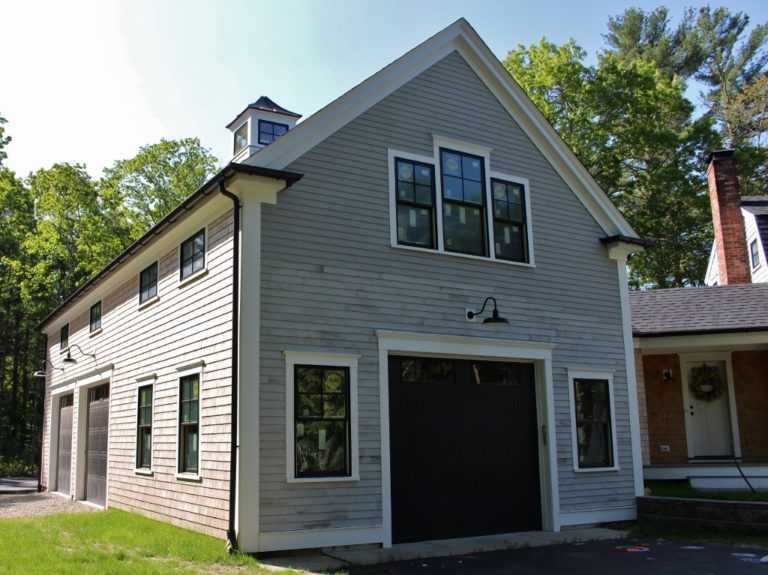 Nothing says New England farmhouse quite like a gooseneck barn light. Stephanie and her contractor husband have been working on their farmhouse for more than a year now, and the latest project is the oversized garage. The building features doors on two sides, his and hers, plus generous storage space above.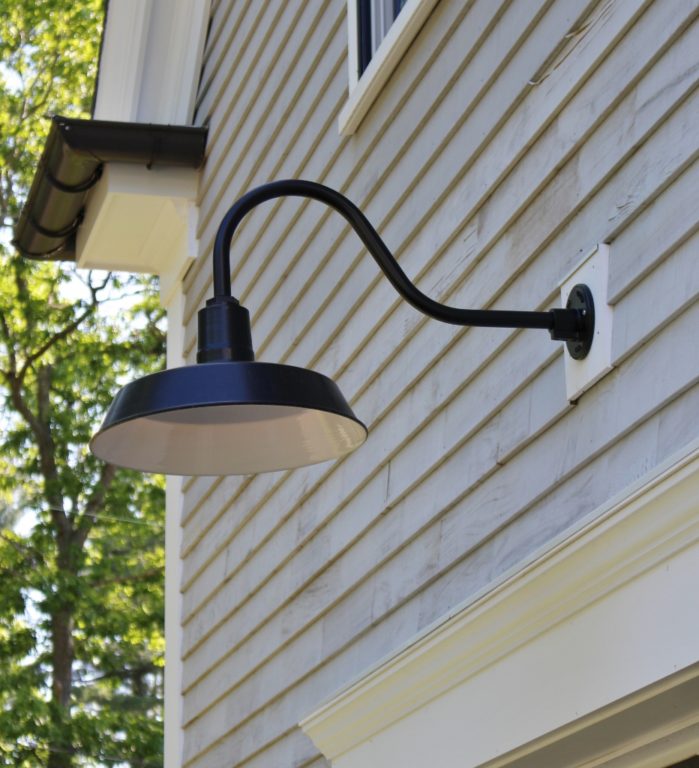 To accent the doors, Stephanie chose the iconic Original™ Warehouse Gooseneck Light in a Black finish. The handspun lights complement the gray exterior, white trim, and black window trim and gutters. We'll hear more about this project as the couple work towards completion.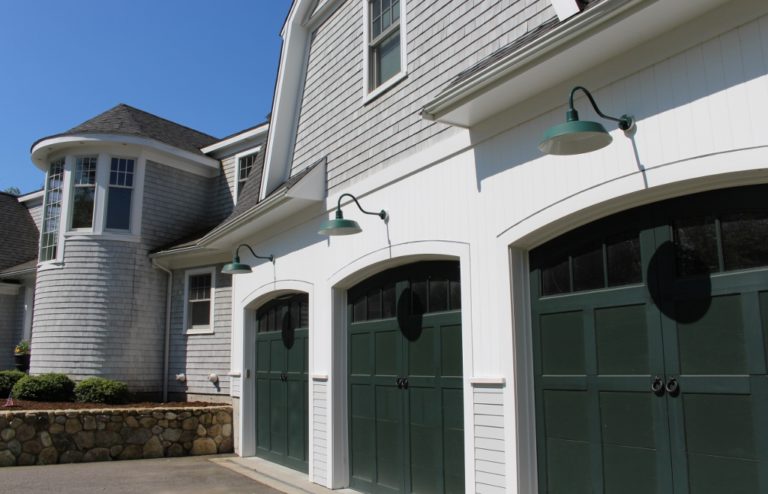 Jill and Ken also chose Original™ Warehouse Gooseneck Lights for their garage but in a vintage Dark Green finish. This home features the classic New England palette of gray and white. Dark green garage doors and the matching gooseneck lights add an eye-catching pop of color to the facade.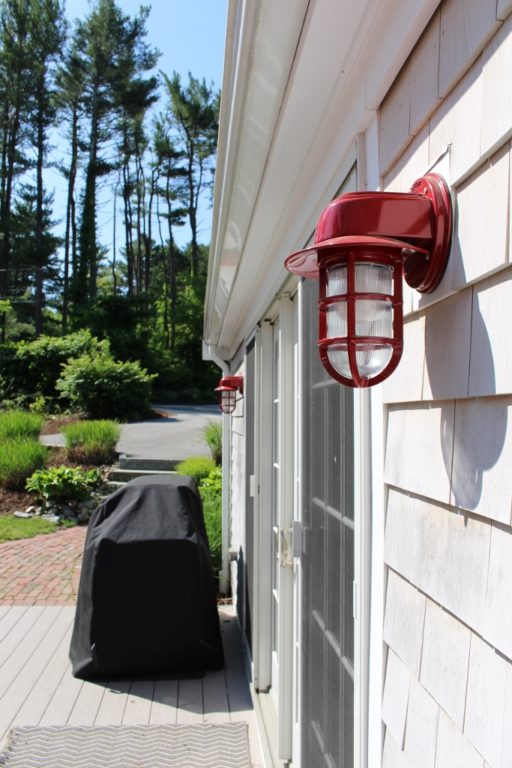 On the side patio, Jill added an unexpected splash of red with Streamline Industrial Guard Sconces. These rustic wall lights offer plenty of illumination for summertime grilling and evening entertaining outdoors.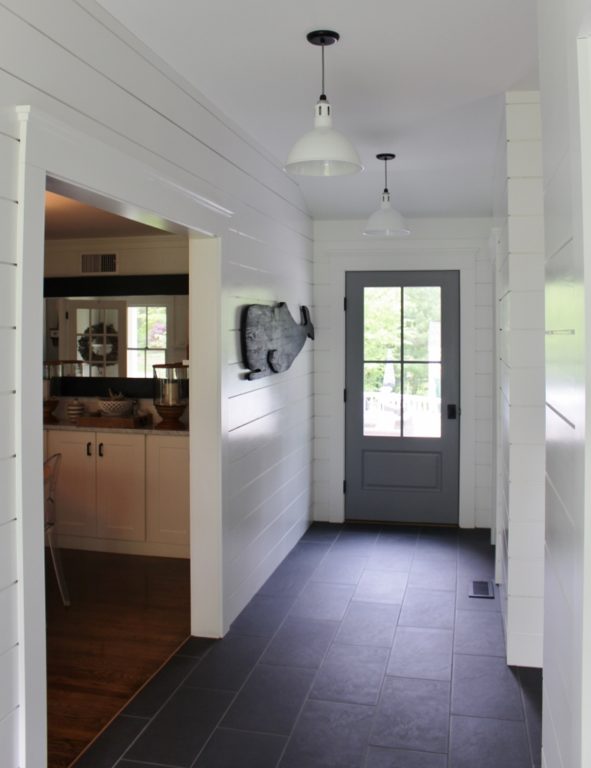 On our third stop, Megan graciously gave us a tour of her new mudroom and living room. The exterior of the new living room is highlighted by a Wesco Gooseneck Light. Megan loved the deep bowl styling of this light so much that she brought it inside to the mudroom as well. Wesco Vented Cord Hung Pendants line the narrow space offering plenty of downlighting plus a smattering of uplighting through narrow slot vents in the neck of each fixture.
Thank you to Stephanie, Jill, and Megan for sharing their spaces with us! Be sure to check back soon for full features on each of these beautiful homes!