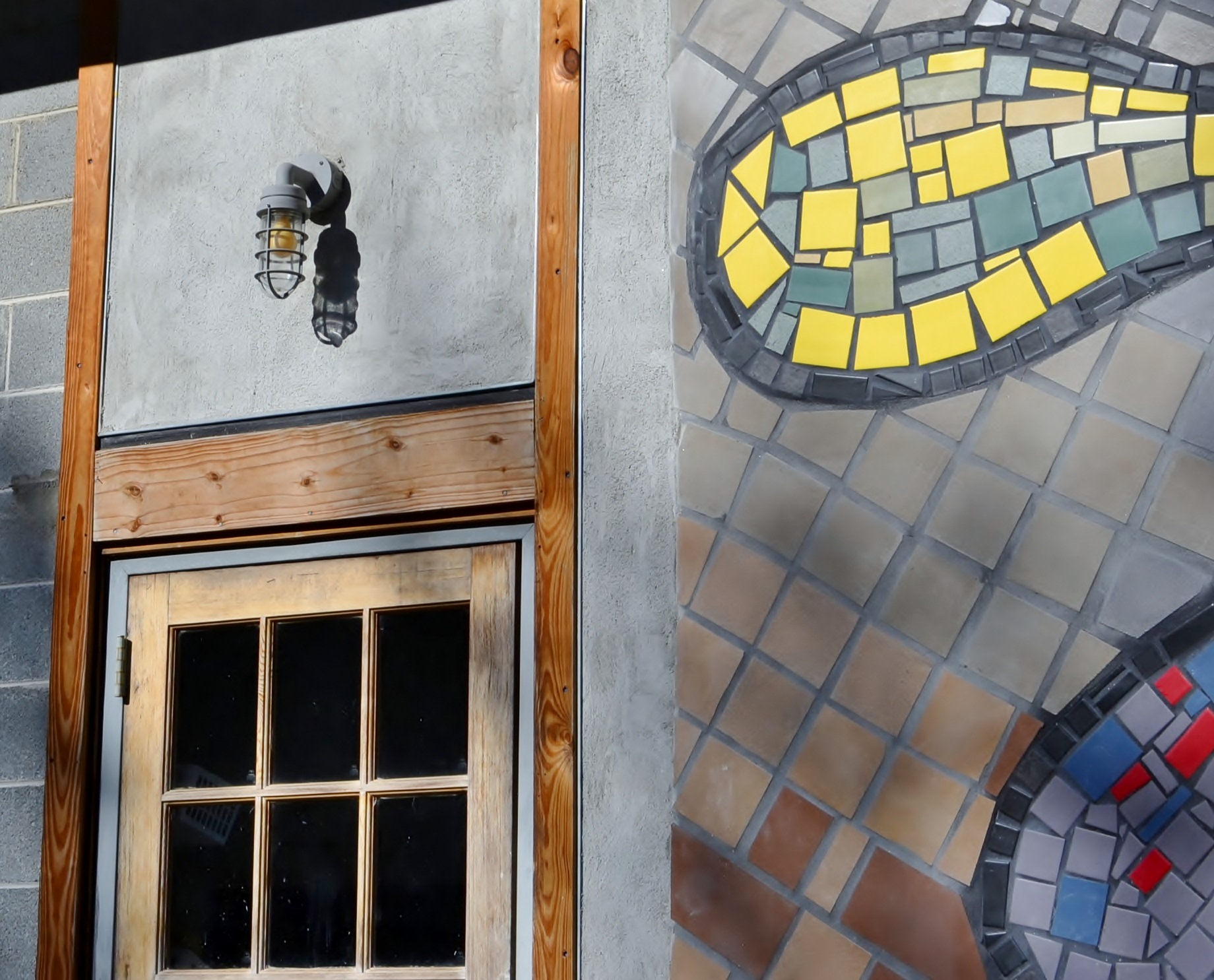 Rustic Wall Sconce Complements Mosaic Design at Art Studio
Bright colors are nature's way of advertising whether it's a brilliant blue butterfly trying to attract a mate or the yellow, black, and red-banded coral snake sending out a vibrant warning not to come too close. Businesses tend to follow this example by using bright colors and signs to let others know how to find them and be enticed to check things out.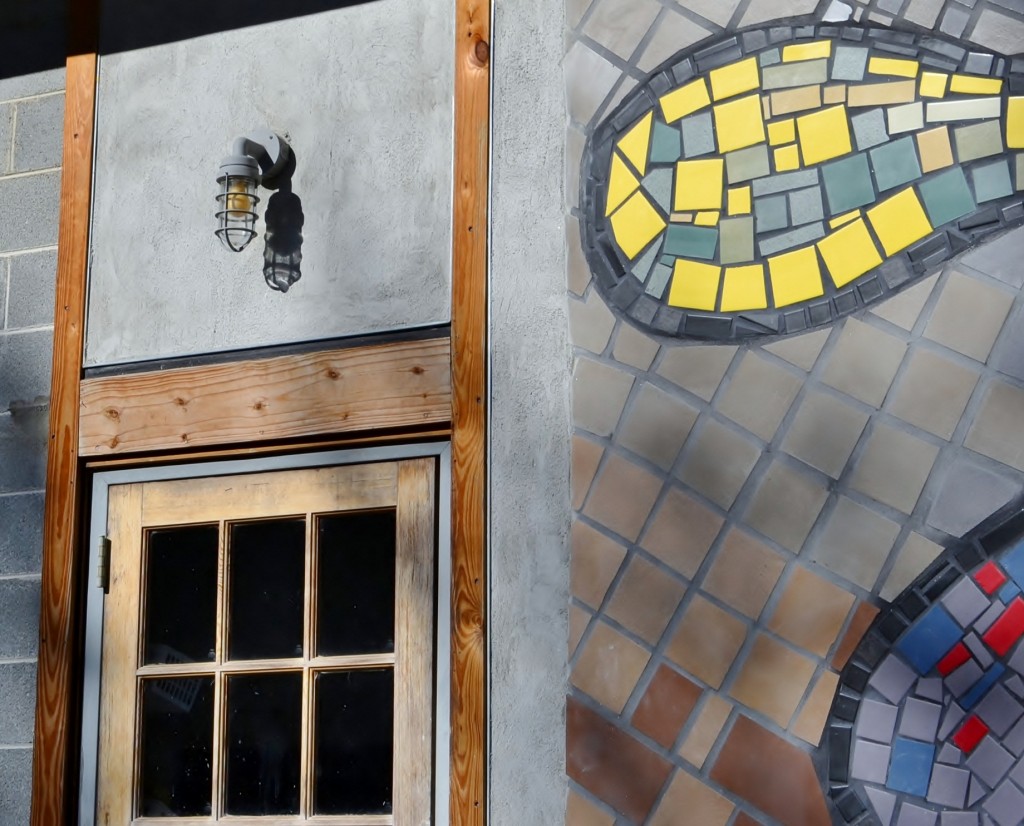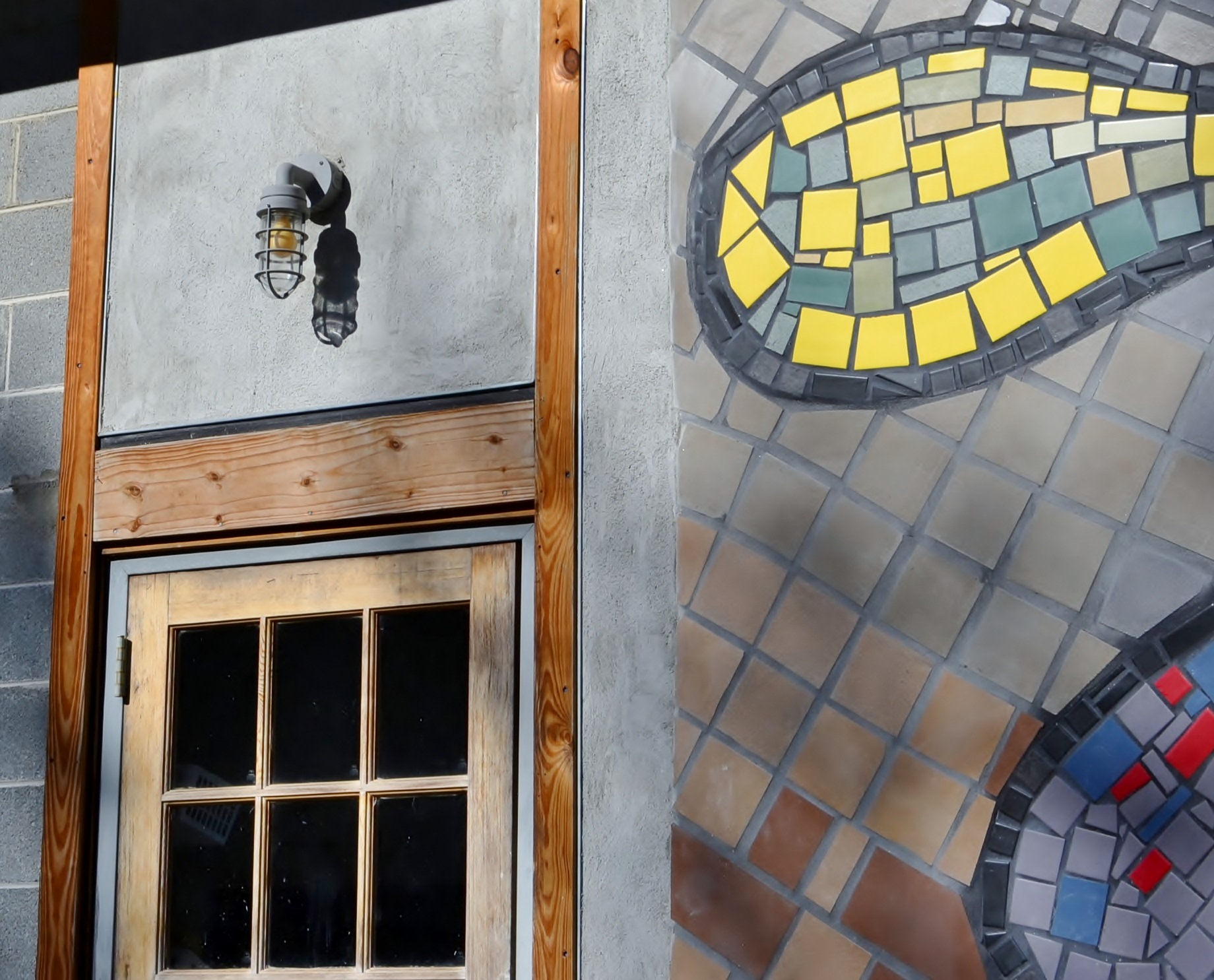 Take this art studio in Black Mountain, North Carolina for example. The artists there took a drab concrete wall and tiled it over with square, neutral brown tiles for a base then created giant mosaic drops that look like colorful raindrops splashing over the building. It's certainly an eye catcher from the street and lets passersby know that creative minds and hands are at work here. Just over the doorway to the studio, a rustic wall sconce provides a simple, industrial touch to the entry. This sconce resembles the Barn Light Atomic Topless Cast Guard CGU Sconce, part of our line of Rustic Wall Sconces.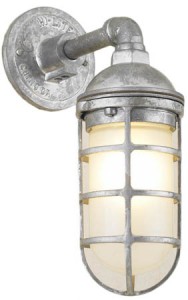 Our collection of rustic sconces are inspired by vintage, nautical, and industrial sources and the unique cast guard and glass come straight from the mid century Atomic Era. The Topless Cast Guard Sconce is a great option for outdoor lighting especially around doorways where a low profile is needed. This sconce comes in both small and large shades and there are more than 30 finish colors to choose from. Choose a traditional black or galvanized finish if you want your fixture to quietly complement your decor. Or go with one of our premium finishes like bright yellow, cruiser green, or brilliant blue to really attract some attention and lend a funky, retro look to your space.
Prefer a pendant for your porch instead of a sconce? The Barn Light Atomic Topless CGU Pendant gives you the same rustic look at a very affordable price.