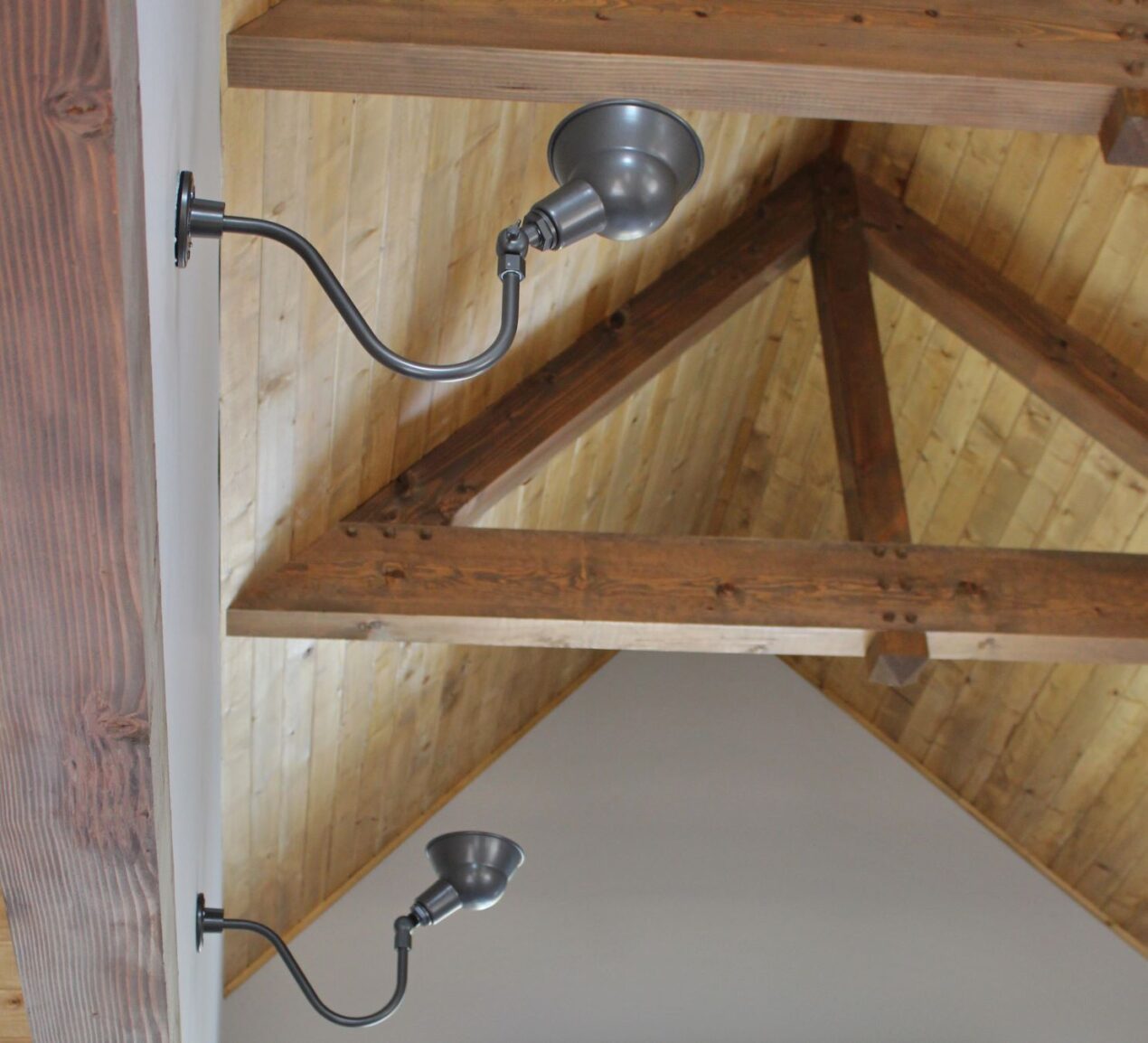 Wall Lights Easy to Direct with Swivel Knuckle
It's the little things in life that matter. A spontaneous hug from a toddler. Three green lights in a row. An unexpected letter in the mail from an old friend. (People still do that, right?!)
Sometimes in our growing list of products we offer here at Barn Light Electric, the little things get lost in the shuffle. And one of our newest little things can have a big impact on your gooseneck light, ceiling pendant, or sign lighting.
The Swivel Knuckle allows your fixture to have a greater range of motion and joins the mounting to the shade. This gives you the ability to adjust the angle of the shade, maneuvering and manipulating it exactly where you need the light to shine.
The Swivel Knuckle works particularly well with our Sign Lights. There are dozens of gooseneck arm styles to project your sign light away from the façade. The Swivel Knuckle allows you to position your light even more directly.
Manufactured in the USA and suitable for use indoors and out, the Swivel Knuckle can be customized with one of 20 durable powder coat finishes or choose one of 10 paint-to-match porcelain finish colors. We offer Black and Galvanized, as shown above, but you can also choose colors like Barn Red, Buttery Yellow, or Oil-Rubbed Bronze. And our porcelain palette of colors includes the popular Jadite, Cobalt Blue and Graphite finishes.
The Swivel Knuckle is part of our extensive Lighting Hardware Collection where you can find all sorts of little things to solve lighting dilemmas. Want to add a dusk-to-dawn photocell to an existing light? We've got that! Want to add a wire cage to give your ceiling light a vintage spin? We've got you covered there too.
For lighting hardware, replacement glass and guards, and even decorative backing plate covers, the Barn Hardware menu has all the little things that make life just a bit better!