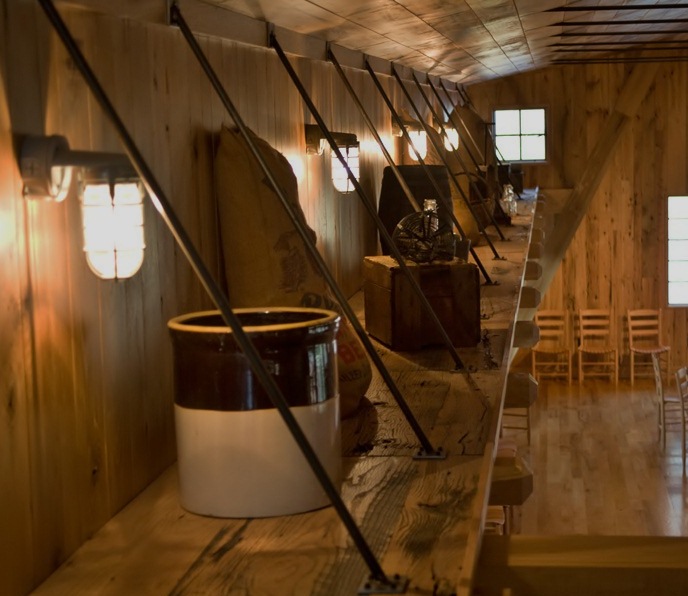 Rustic Sconces, Galvanized Barn Lights Dazzling in Event Barn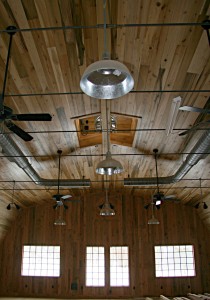 Standing outside a barn on a 70-acre working family farm in western North Carolina, you would imagine hay bales, livestock, and perhaps a tractor or two tucked inside the building. Open those wide doors, however, and you'll find a stunning, light-filled space perfect for weddings, family reunions, and retreats. As part of Yesterday Spaces, the Main Event Barn was built from wood harvested from the property including hemlock, locust, and poplar. The owners wanted a very warm, rustic appearance so naturally they chose barn style lighting for the interior.

Plenty of galvanized pendants are suspended from the ceiling to provide light and rustic charm to the space. These are very similar to our stem-mounted Barn Light Warehouse Pendant in a galvanized finish. This fixture represents the very essence of barn lighting and is one of our most popular American made lights. The Warehouse Pendant is desirable not only for its quality craftsmanship, but for its flexibility of design. You can make this light fit almost any style you desire through the abundance of finishing options at your fingertips. More than 50 finish colors are available as are options for wire cages and guard and glass colors.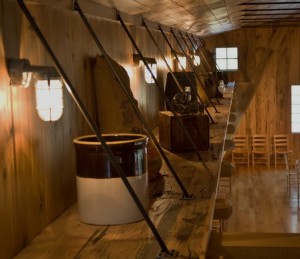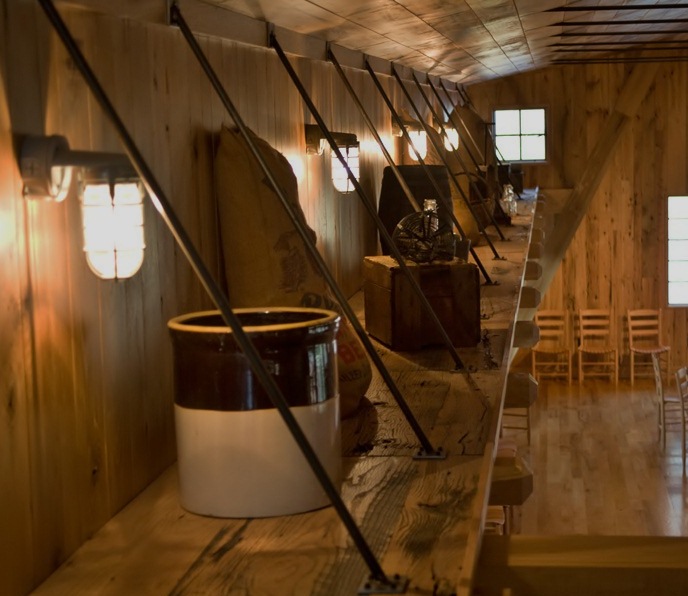 Continuing the barn theme on the upper floor of this two-story structure, long shelves hold an array of farm collectibles such as milking crockery, vintage tools, and baskets. These vestiges of a bygone era are backlit by a row of sconces much like our Atomic Topless Cast Guard CGU Sconce part of our collection of Rustic Wall Sconces. They provide a soft glow in the upper reaches of the building and shed just the right amount of light on the shelving and its mementos. The Topless CGU Wall Sconce is another popular fixture that can be customized in a wide variety of ways and is terrific for indoor or outdoor use.
Top photos courtesy of Yesterday Spaces