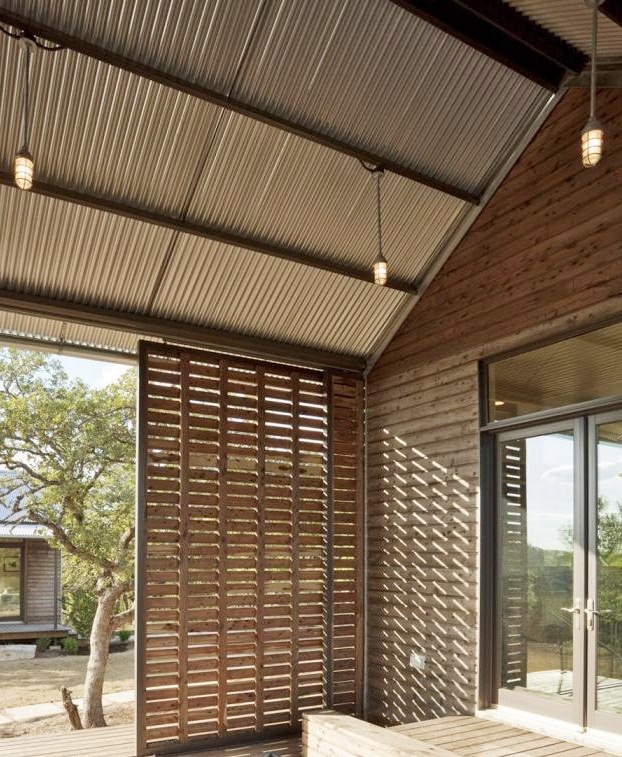 Rustic Pendants Accent Central Texas Ranch Breezeway
Architects, it seems, are always coming up with new and creative ways to design homes that take into account not only the environment in which the home is built, but the homeowner's budget as well. The Porch House project, designed by Lake | Flato Architects is one such example. Instead of starting from scratch, the architects took factory-built rooms, such as living and bedroom spaces, then added custom designed elements built on sight to connect the cost-saving, pre-built pieces. These connecting elements are often porches, breezeways, overhangs, and carports. This photo shows a breezeway crafted from rustic corrugated metal and wood — very fitting for a ranch in central Texas.

We love the addition of the rustic pendants which are very similar to our Barn Light Atomic Topless CGU Pendant. Based on designs from mid 20th century explosion proof fixtures, these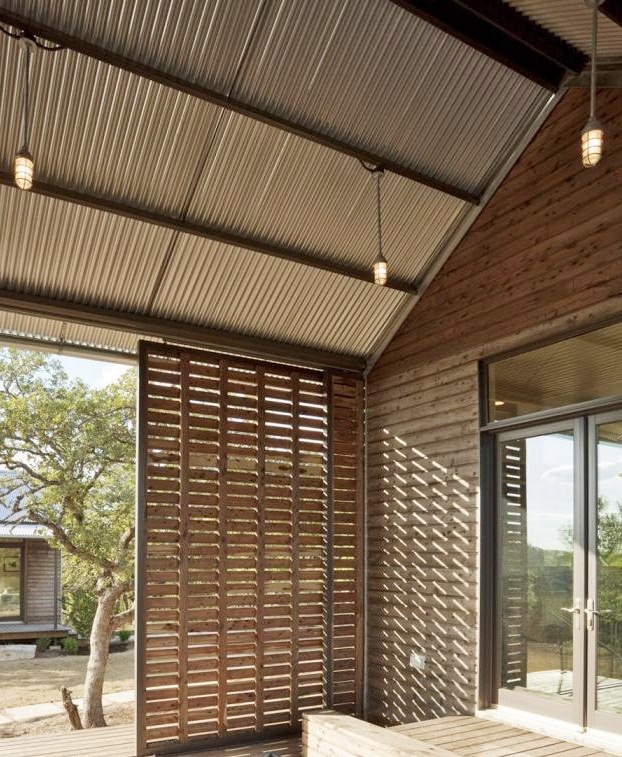 American made pendants are crafted from durable materials that give an industrial touch to the space. The Topless CGU Pendant comes in two sizes, and there are more than 40 finish colors to choose from for the cast guard. The glass, too, can be customized with colored, textured, or frosted glass.
These versatile Topless Pendants can be hung indoors or out — flush mounted, cord mounted, or, if you're installing outdoors, the stem mount is the best choice. If you want to add matching rustic fixtures to your lighting plan, you're in luck. The Barn Light Atomic Topless Wire Guard WGU Sconce also comes in two sizes with dozens of finish options available for the guard and glass. This simple barn light can take a space from drab to dynamic and would be suitable for industrial, nautical, and atomic ranch style homes. Consider adding rustic sconces to either side of the doorway, to exterior walls along walkways, or as ambient light around a seating area.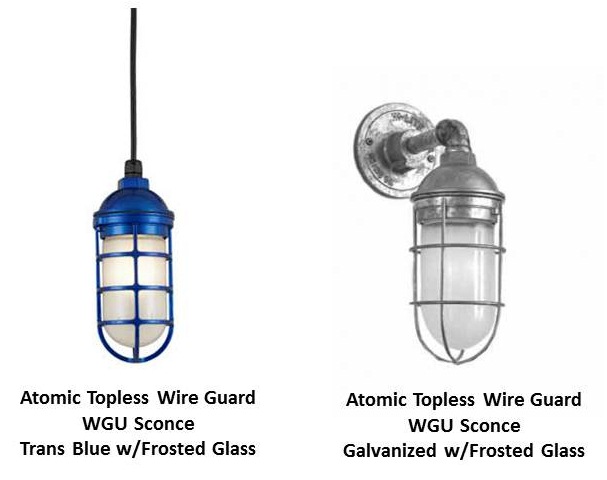 Top photo courtesy Lake | Flato Architects