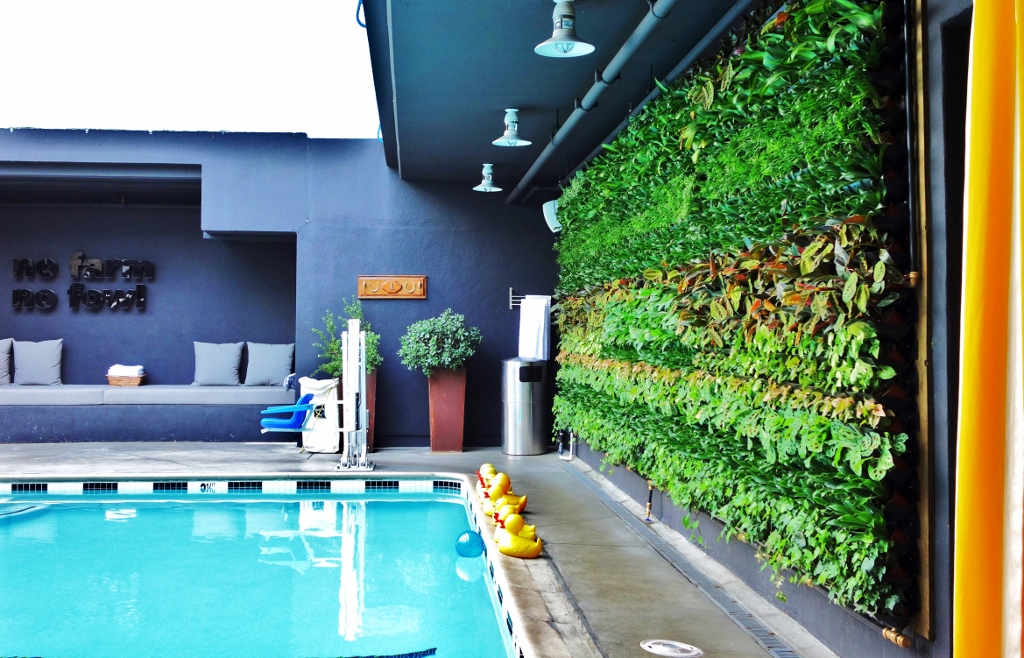 Industrial Ceiling Pendants Offer Rustic Sophistication
Nestled among the hubub of West Hollywood, Beverly Hills, and the Santa Monica Freeway lies an oasis for travelers who want to be in the thick of things yet a world away. The Farmer's Daughter Hotel, owned by the Picataggio family since 1997, offers a welcoming residential ambiance in country-inspired rooms. The boutique hotel recently underwent a face lift to give the space a fresh, updated look.
"It had been more than a decade since our last remodel and we wanted a more sophisticated and nuanced interpretation of the 'farm' theme," says Ellen Picataggio, brand officer and hotel curator for Farmer's Daughter Hotel. "The boutique hotel sector has grown tremendously in the last decade, and we wanted to make sure we were staying design forward. We also wanted to upgrade the property in both public and private spaces."
First order of business was to strip away a lot of the obvious farm images and replace them with more natural woods, a dark palette, lush greenery, and fixtures that were upscale yet rustic.
With help from the design firm MLK Studio, Ellen chose the Wallaby Flush Mount Pendant Light to use throughout the pool areas and exterior hallways of the property. These American-made, rustic industrial ceiling lights were customized with 12″ shades, a White finish, Galvanized cast guard, and clear glass.
"We felt that the light is very much in line with an authentic piece you would find in a rural setting whether it was a country summer home or a barn," Ellen says. "But these lights have a contemporary feel since the rustic and commercial fixtures are in vogue."
These flush mount ceiling pendants are hand crafted from commercial grade materials and are rugged enough to stand up to commercial settings like a hotel. The snug, flush mount makes this fixture perfect for low ceilings and tight spaces.
"For our clearance purposes, the flush mount was the perfect fit in our corridors," Ellen notes. "And the white finish gave a very clean look to the fixture and was a great contrast to the dark paint color. They had to strike the right balance with our stark charcoal walls and the greenery."
Ellen also chose the complementary Wallaby Gooseneck Light also with a 12″ shade, White finish, Galvanized guard, and clear glass. The short G3 gooseneck arm, with a 7″ projection, brings the wall light straight out from the facade.
"I love that they are such an unexpected look of a bucolic barn setting or a beach house, but we are right in the middle of a sprawling city!" Ellen says.
Photos courtesy of Farmer's Daughter Hotel