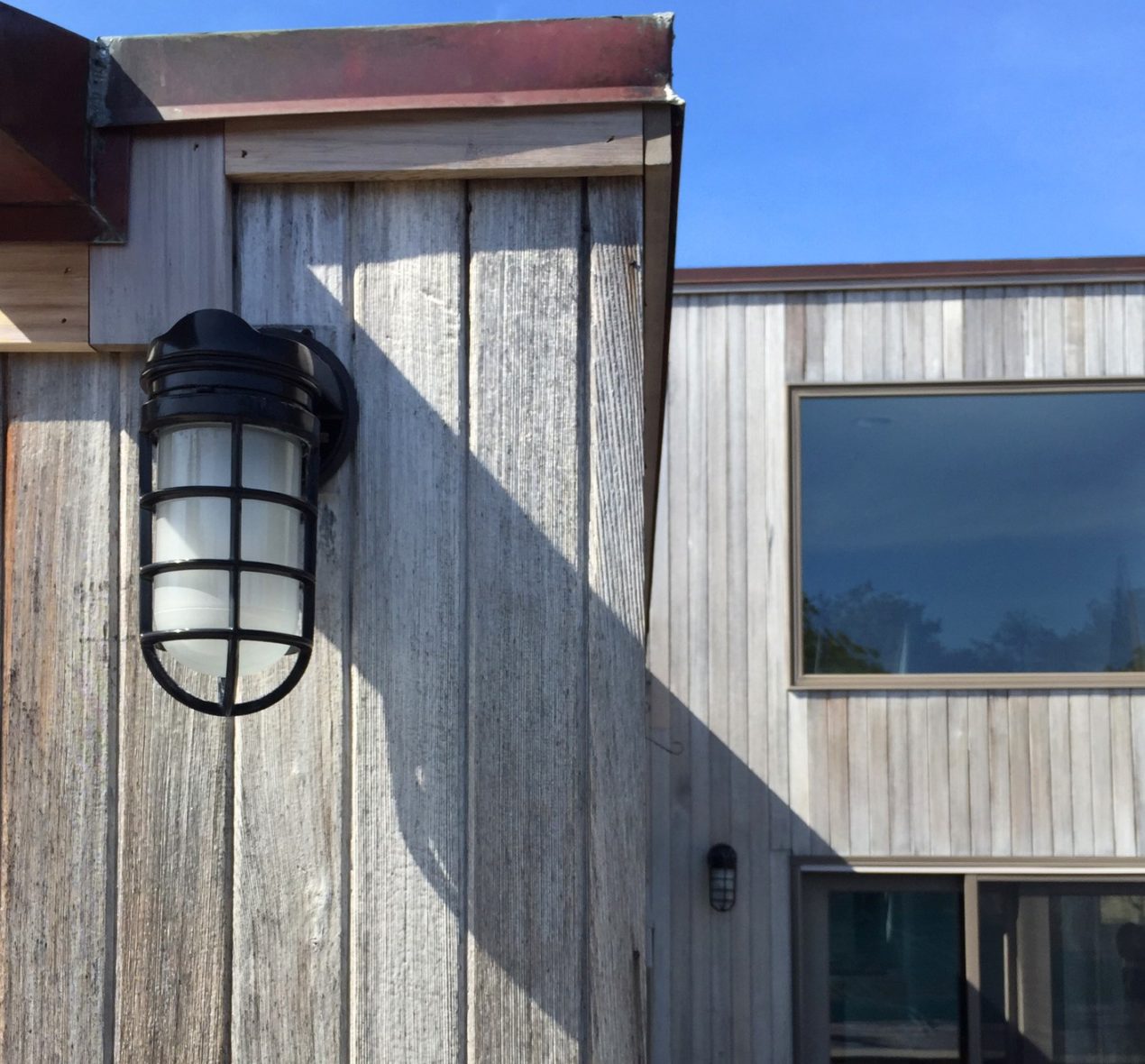 Nautical Wall Sconces Lend Modern Look
The principals at Dirt, a commercial and high-end residential interior design firm, have no problem getting their hands dirty. After all, dirt is nature's signature, and nature is where they draw much of their inspiration. On a recent renovation project in Amagansett, Long Island, it was less about dirt and more about water as the sea became the muse for Scott Murphy and Lucas Lai.
"This is a beach house located a block from the ocean, and we re-clad the entire exterior with new cedar and changed all the lights," Lucas explains. For the lighting, the pair wanted something nautical but also modern. They found the Industrial Static Sconce in the Barn Light Electric collection of Wall Sconces and thought it offered the perfect blend of nautical and modern style.
"I love how this topless sconce has a very clean profile and is a modern take on the nautical sconce," Lucas says. "By removing the 'hat' that is found on traditional nautical sconces, it updates the light to a clean, modern profile."
These rugged wall lights were customized with a Black finish, standard cast guard, and frosted glass.
"The black went well with the door/window package of this house, and the frosted glass softened the light," Lucas says, explaining their customization choices. This wall light is wet rated for use indoors or out and can be finished in one of 30 finish colors. Six glass choices are also available and you can choose between a standard or thick cast guard.
"The lights are durable and have not needed servicing," Lucas says. "They look great!" Lucas and Scott have been in business for more than two years and strive to be forward thinking and green in their designs.
"We believe in paring down — that less is more," Lucas notes. "Our motto is: simple living with simply the best."
Photos courtesy of Dirt