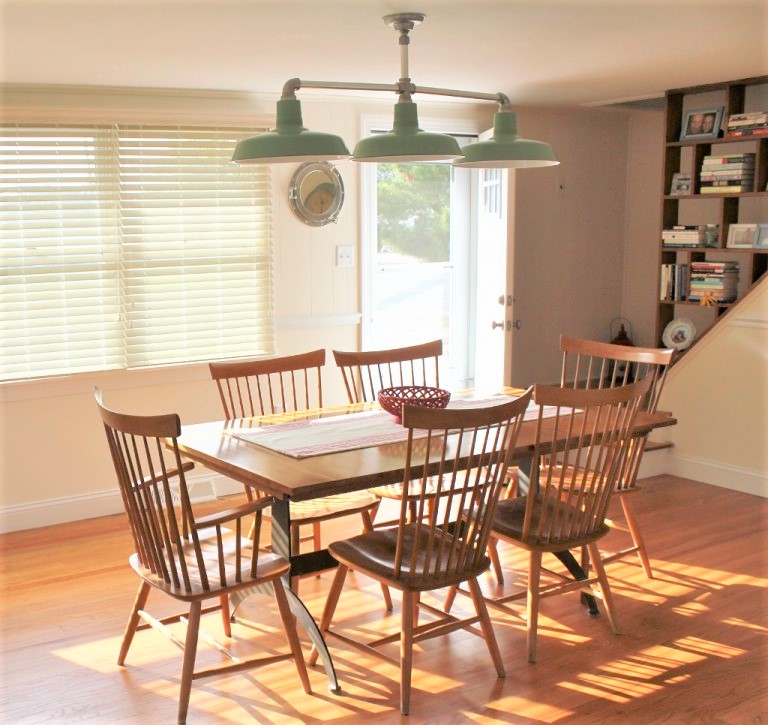 Design 101: How to Choose the Right Chandelier
It was so exciting last week as we stepped outside the office to watch the latest rocket launch from the Kennedy Space Center. It never gets old seeing the sudden billow of smoke and the white contrail bolting skyward!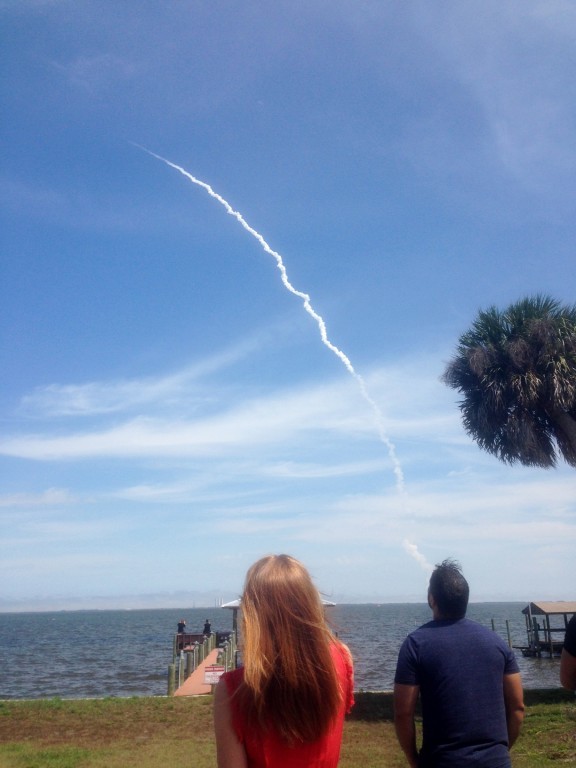 But today we're celebrating our own launch right here on the blog! We're excited to offer Design 101 — a new feature where we present design questions to our friends in the field and get their tips, hear their stories, and learn about what design trends they're watching.
Today's question: What rules should I follow, or break, when choosing a chandelier for my dining room table?
And here to answer that question are Jowill Leano, former Senior Design Producer for "Extreme Makeover: Home Edition" and Cheryl Sottile, owner of H.I.P. Design in Indialantic, Florida.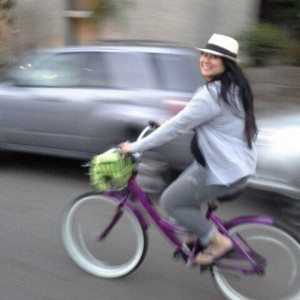 Jowill: To me, lighting is one of the most important features in your space. It's also the most fun to select! When choosing a chandelier for over your dining room table, it's important to keep scale in mind. Selecting a chandelier that is in proportion to your table will help ensure that it is lit properly. Your lighting source should cover the entire eating surface especially if it is your main source of light.
If you are having trouble with this, a good rule of thumb is your fixture should be approximately one third the size of your table. Of course, there is always room for adjustment. Trust your judgment — you'll know what feels right.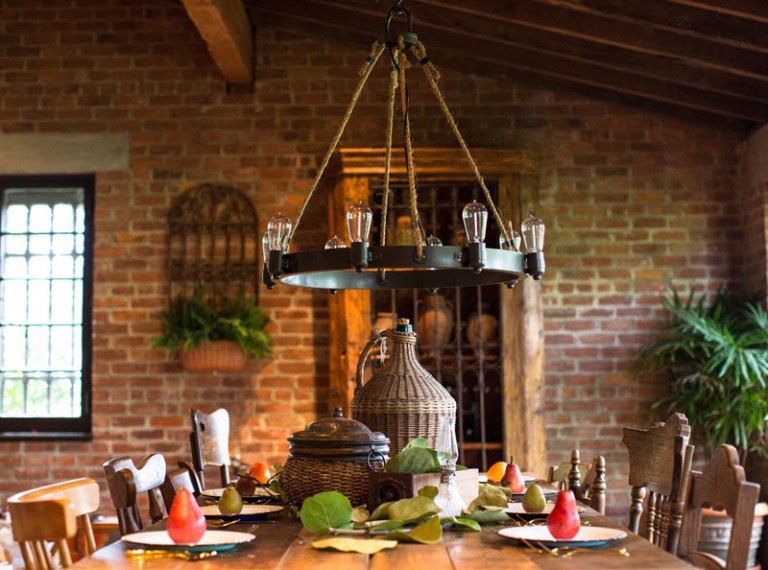 When it comes to selecting a chandelier, I am a firm believer that rules are meant to be broken! You definitely do not need to pick one that fits the overall style of your space. This is your chance to shine (literally!) so have some fun with it. I'm all for choosing chandeliers that bring in color, different textures, or a surprise element. A traditional chandelier does wonders for brightening up a rustic space, while a modern fixture kicks it up a notch in a traditional space. Be bold! And don't forget to always put your chandelier on a dimmer. Ambiance is everything!
Cheryl: I love a gorgeous chandelier about as much as I love shoes! It is that perfect finishing touch that brings your entire design together making just the right statement for that space. And just like choosing the right pair of shoes, making the wrong choice can ruin the whole look you're going for.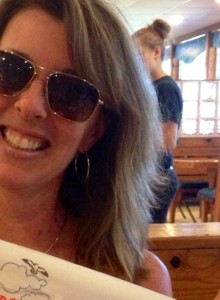 That being said, the only real rule that I follow when selecting a chandelier is making sure its size, shape and scale are appropriate for the dining room. I consider the height of the ceiling and the size and shape of the table itself.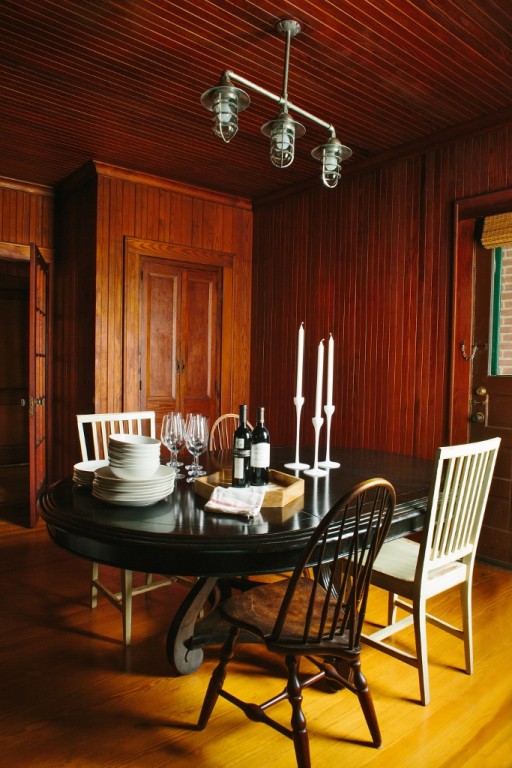 Most importantly to me, I consider what other light fixtures are in close proximity to the dining room and I will pay attention to how many of those fixtures I can see at once in that space. I determine which fixture is my "show stopper" commanding and deserving of the attention it will draw.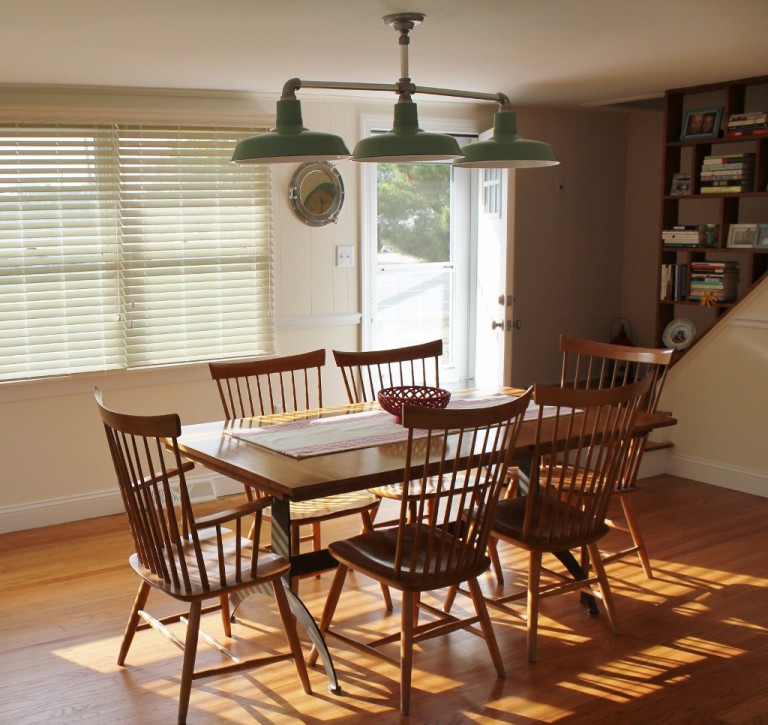 Then the other fixtures need to work well with that one, supporting it but not upstaging it or changing the direction of the design or feel that we are creating. It is a delicate balance and a partnership between these fixtures with each knowing the role they are to play.