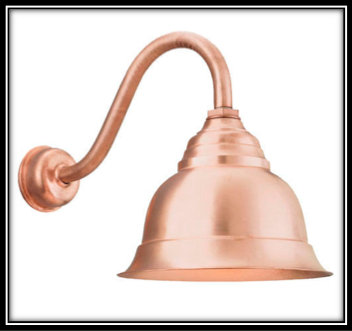 RLM Lighting That Fits Dark Sky Compliance Laws
You may not know it, but there is a reason behind the design and shape of warehouse gooseneck lights. Commonly known as RLM Lighting, warehouse shades are designed to reflect light downward and will prevent light transmission upward. RLM actually stands for Reflector Luminaire Manufacturer and were designed for usage in extreme industrial factories and workshops – essentially anywhere that a large amount of light was needed.
Over the past few decades, the style of RLM shades have evolved from the typical warehouse shade into the Deep Bowl and Shallow Bowl designs. Deep Bowl Barn Lights provide a focused light source onto work surfaces below, whereas a Shallow Bowl light fixture could flood light over a much larger area with a much smaller shade. Today, these now popular barn lamps are all over the place, not just in factories and gas stations.
Warehouse lighting is showing up in boutiques, restaurants, and even residential spaces. Perfect for exterior entryway lights, any alteration of RLM lighting adds a vintage character and charm to the façade of your home. Another plus about these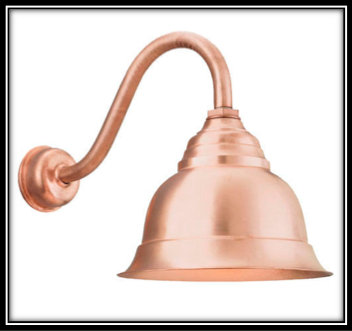 industrial style light fixtures? Most of them are Dark Sky Compliant! If you're not familiar with the Dark Sky Compliance laws, here's a simple explanation. These laws were put in place to prevent light pollution, giving Americans that classic starry sky to admire. A good rule of thumb when ordering Dark Sky lighting is that if you can see the bulb when looking at the light, it may not be compliant with the new environmental laws.
The Copper Head Warehouse Shade is a perfect example of RLM Lighting with a splash of contemporary design. The Deep Bowl has a slightly flared edge, giving the shade the look and feel of a bell. The Copper Head is also Dark Sky Compliant, perfect for those of you looking for a stylish approach on garage or patio lighting.