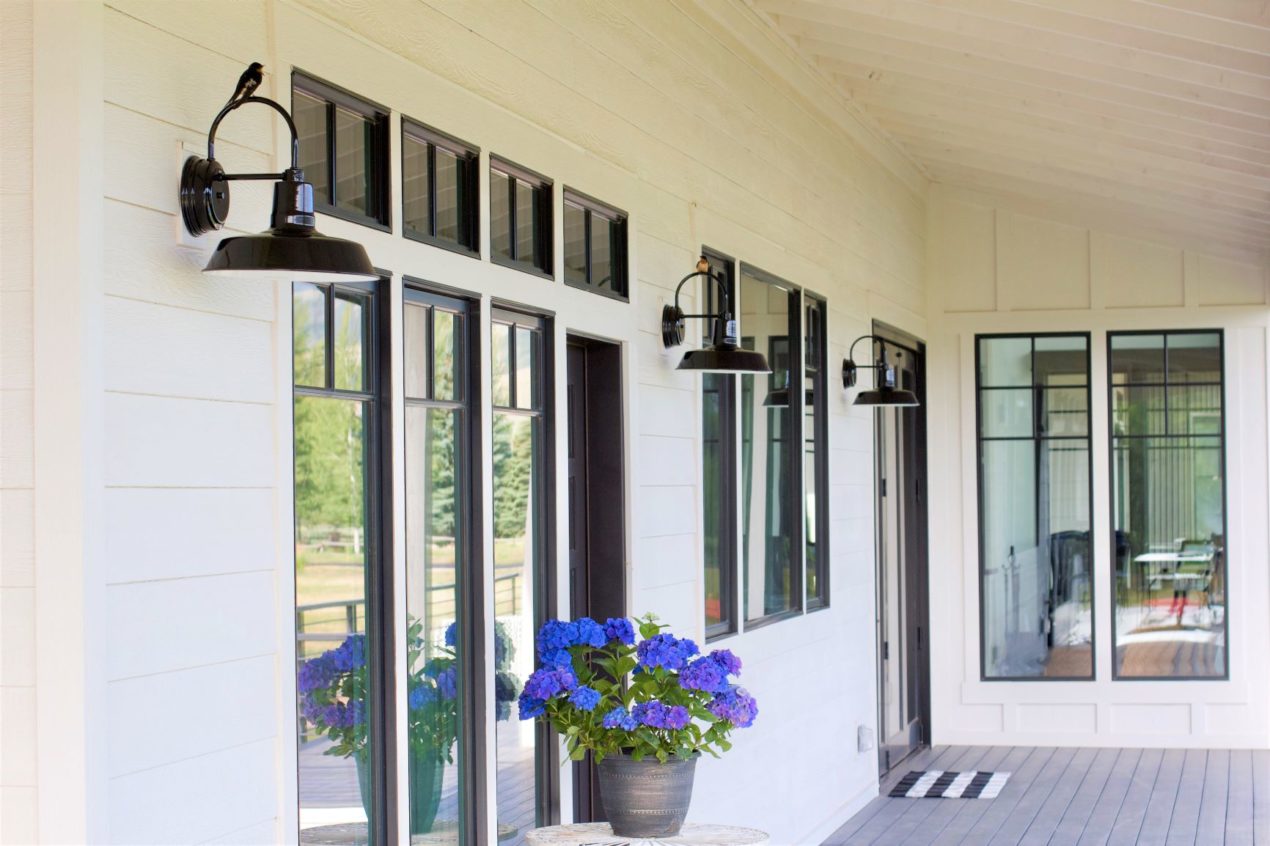 Porcelain Enamel Lighting Brings Durability, Dark-Sky Benefits to Farmhouse
Although most of us are aware that light pollution washes out the night sky and wastes energy, did you know that excessive light at night can interrupt circadian rhythms and mess with our melatonin levels?
When Tami started planning for her dream home in the Wasatch Mountains of northern Utah, finding dark-sky friendly lighting was a critical factor for the exterior of her new home and barn.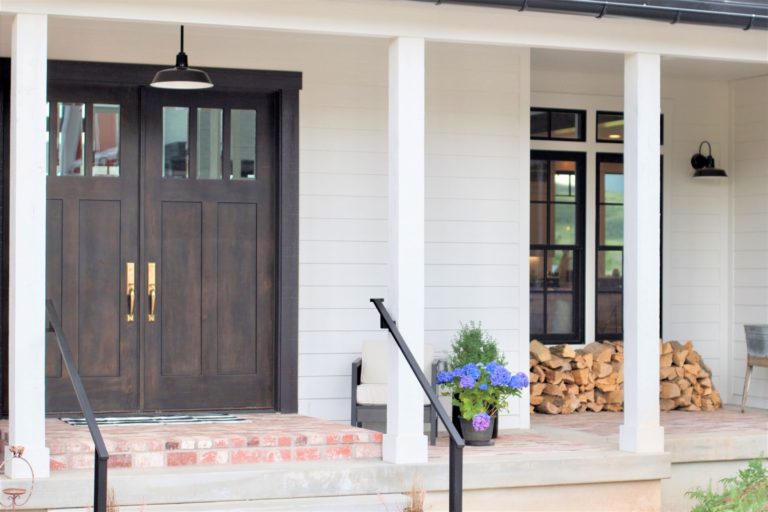 "We live in a rural valley that is host to an International Dark Sky Park," Tami says. "It's important to the residents here to reduce light pollution to maintain the rural charm and aesthetics of the area."
Tami's new home is a classic farmhouse complete with a four-car garage and attached barn. She searched for exterior lighting that could be uniform across all three buildings, but she also wanted customizing options that allowed flexibility in sizing.
"I didn't want a bunch of different styles although different sizes were definitely in order," she explains. "The exterior of our home doesn't have a lot of color, so I wanted the lights to be black to keep it classy and consistent."
Tami's home features a large wrap-around porch, brick stairs, and beautiful double front doors. Tami chose The Original™ Stem Mount Pendant Light to highlight the front landing. This dark sky-friendly fixture is customized with a Black 18″ warehouse-style shade and matching Black stem.
"After researching the different finishes on the website, I chose porcelain enamel because I was going for the more glossy look," Tami notes. "I also wanted the durability of the finish due to the extreme temperatures we have here in northern Utah."
The deep, wraparound porch that circles the 10,000-square-foot home is highlighted with matching Original™ Wall Sconces also in the porcelain Black finish. Most of these handcrafted sconces sport 14″ shades although Tami chose 12″ shades for two fixtures that flank her trifold patio door.
While Tami chose a traditional black-and-white palette for her new farm home, she decided the nearby barn needed to pop.
"Of course we went with RED," Tami says. "The porch and barn are right next to each other so I wanted matching lights." Tami outfitted her beautiful red barn with 16″ Original™ Warehouse Gooseneck Lights. These handspun wall lights are further customized with G22 gooseneck arms.
"I chose the 16″ shades because the barn is huge," she notes. "In retrospect, I think we could have gone larger, but they are beautiful." The warehouse-style shade of The Original™ throws the light downward onto the ground below and keeps the surrounding sky free from excess illumination.
Inside the barn, Tami added a full bathroom for when they entertain and for workers and landscapers. She found a bright red, Craftsman-style tool cart to use as a vanity so she decided to carry the red theme to the vanity lighting as well.
"I chose the Industrial Guard Sconces because I wanted it to have an industrial feel," Tami explains. "The base of the sink is very industrial, and I wanted the lights to have a pop of color." Tami customized these American-made wall sconces with a Barn Red finish, standard cast guard, and ribbed glass.
Tami discovered Barn Light Electric on Instagram and found the website easy to navigate as she picked out the perfect lights for her new home and barn.
"I had to call a few times with questions, and everyone I spoke with was very helpful," she says. "I love how the style complements our home. It's like having the perfect accessory for the quintessential little black dress!"
Photos courtesy of the homeowner @infinityfarm