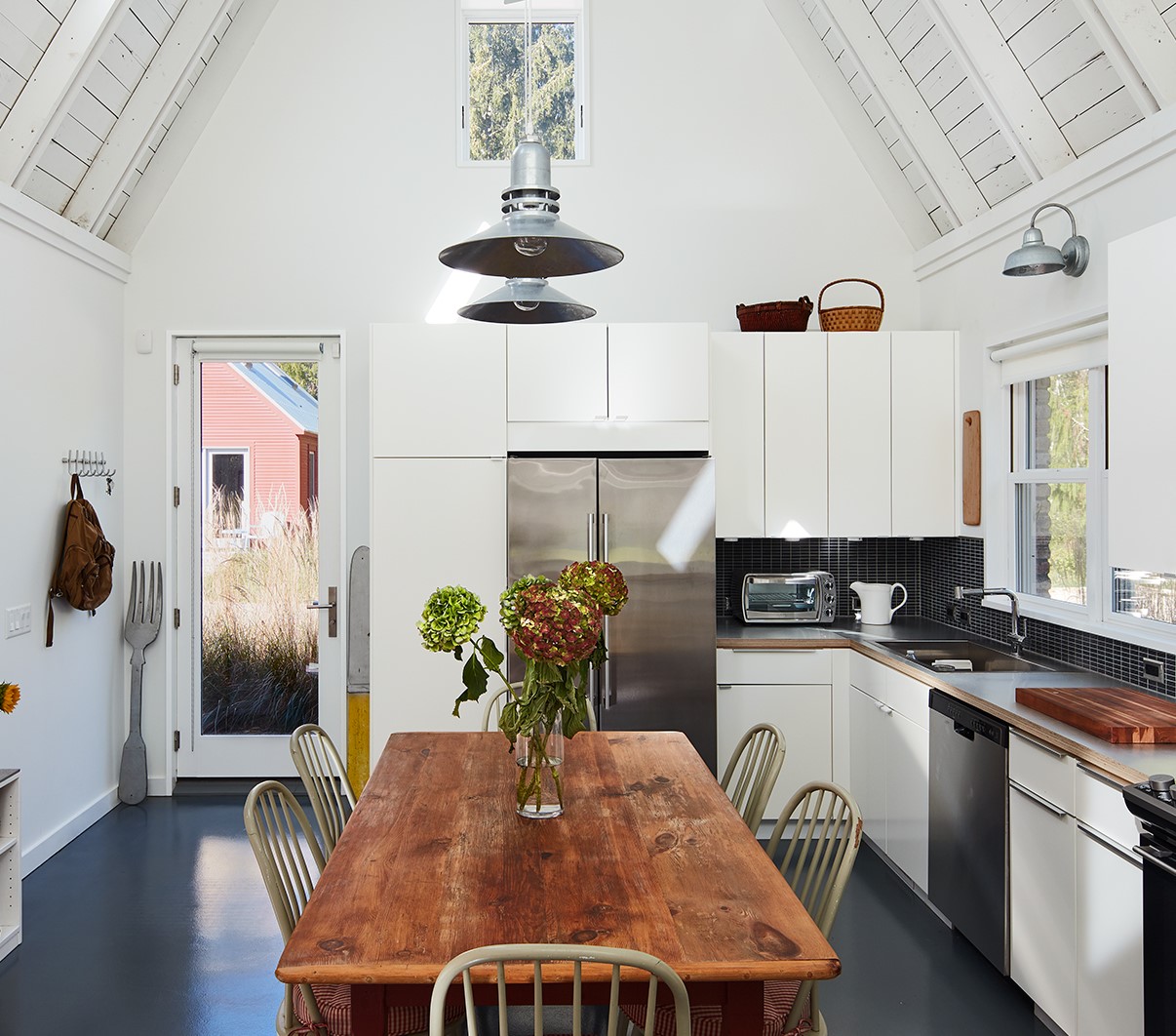 How to Create the Farmhouse Look Without Sacrificing Quality, Style
As we move into the second quarter of the year, the farmhouse trend seems steady as ever. From shiplap walls and sliding barn doors to reclaimed wood accents, homeowners love the cozy, casual, and inviting feel that the farmhouse style brings.
But do you really want to feel like you live in a barn? Creating the look of a farmhouse while still choosing quality fixtures and furnishings that will last long after the trend fades is a delicate balance.
Whether you're building a home from the ground up or simply renovating a room, consider calling in a professional for advice. One homeowner in southwest Michigan did just that by tapping into the creative minds at von Weise Associates, a Chicago-based architectural firm committed to excellence in design.
"This project was a gut renovation and addition," says Chip von Weise, architect and owner of the firm. "We were looking to work within the farm vernacular of the existing buildings on the property."
As they designed the family-style, eat-in kitchen, the team balanced the rustic farm table with a fresh black-and-white palette. They searched for barn lights that would bring the right amount of farmhouse style but in a high-quality fixture crafted to last. The Cherokee Uplight Pendant Light caught their eye as the perfect blend of style and country charm.
The sleek shade of the Cherokee adds a hint of modern style while still being grounded in the classic RLM-inspired barn lighting of the early 20th century. The team chose 16″ shades with a Galvanized finish and White cords. Clear glass allows maximum output of light.
"The look and price were important factors to us as we searched for lighting," von Weise notes. "The scale was perfect and gave us the light output we were looking for. And the finish fit with the galvanized roof of the project."
American made and handspun from commercial grade materials, these ceiling pendants are easy to customize with four shade sizes and 35 finishes to choose from. Available in both cord and stem mounted pendants, the Cherokee Uplight can also be mounted as a gooseneck light.
"We love the way the lights look," von Weise says. "We feel that the Cherokee Uplight Pendant was a perfect fit for our farm aesthetic."
Photos courtesy of von Weise Associates