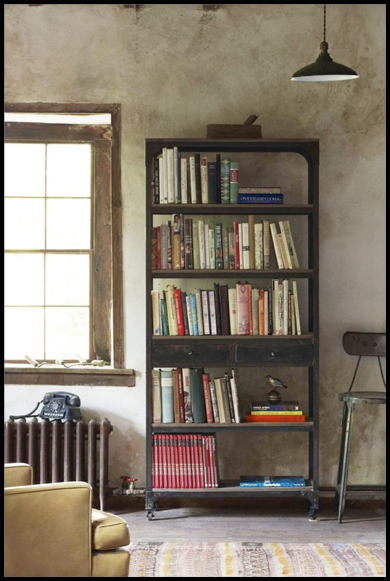 Restored Enameled Barn Lights That Are Ready for Your Home
In the past, industrial style was something only found in factories. Nobody really cared to invest in a property that had concrete floors and discolored, brick walls. If you also had faded woodwork and exposed duct work, you would have a hard time finding a potential buyer. Today, you might be kicking yourself for not seeing the possibility in these rugged atmospheres, right? As you know, these factory inspired rooms are all the rage. People are paying big bucks for vintage industrial furniture along with explosion proof factory lamps. Can you blame them though?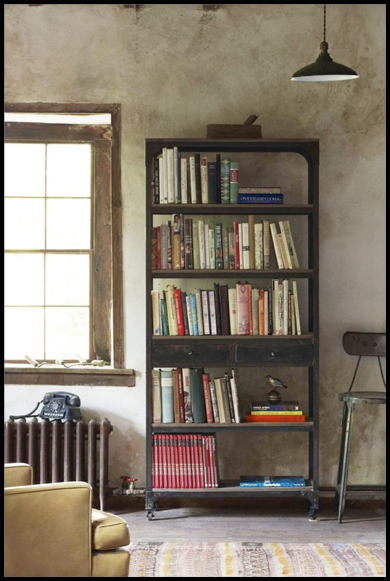 Porcelain enamel lamps from nearly 100 years ago were built with top of the line materials and their craftsmanship was clearly evident. You see, enameled lamps were chosen for these rough and tough environments for certain key reasons. They were resistant to hazardous, rough and tough conditions and were easy to clean off. We're willing to bet that the minds behind the Crouse-Hinds and Benjamin® Electric never expected their industrial lighting to become a staple in modern interior design.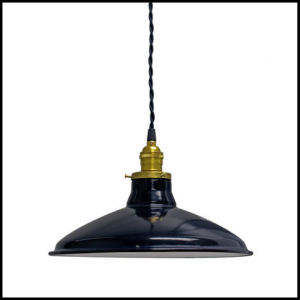 Where can you possibly find these vintage industrial lights today? Vintagebarnlighting.com has the widest selection of old barn lamps and factory lighting, all of which have been rewired and restored for use again today. The 12″ Vintage Black Porcelain Shallow Bowl Pendant is almost identical to the ceiling light seen in the featured photo today. The shallow bowl allows for light to softly spread throughout the entire room, not just onto one area below. If you're looking for something a little larger and more industrial, check out the array of vintage warehouse shades – their vintage look is topped off with the addition of a Nostalgic Edison Bulb (they look just like old bulbs from decades ago!) In the unlikely event that you don't see anything you like right now, keep checking back. We're always adding on salvaged light fixtures!
Top Photo Courtesy of Decor8 Blog