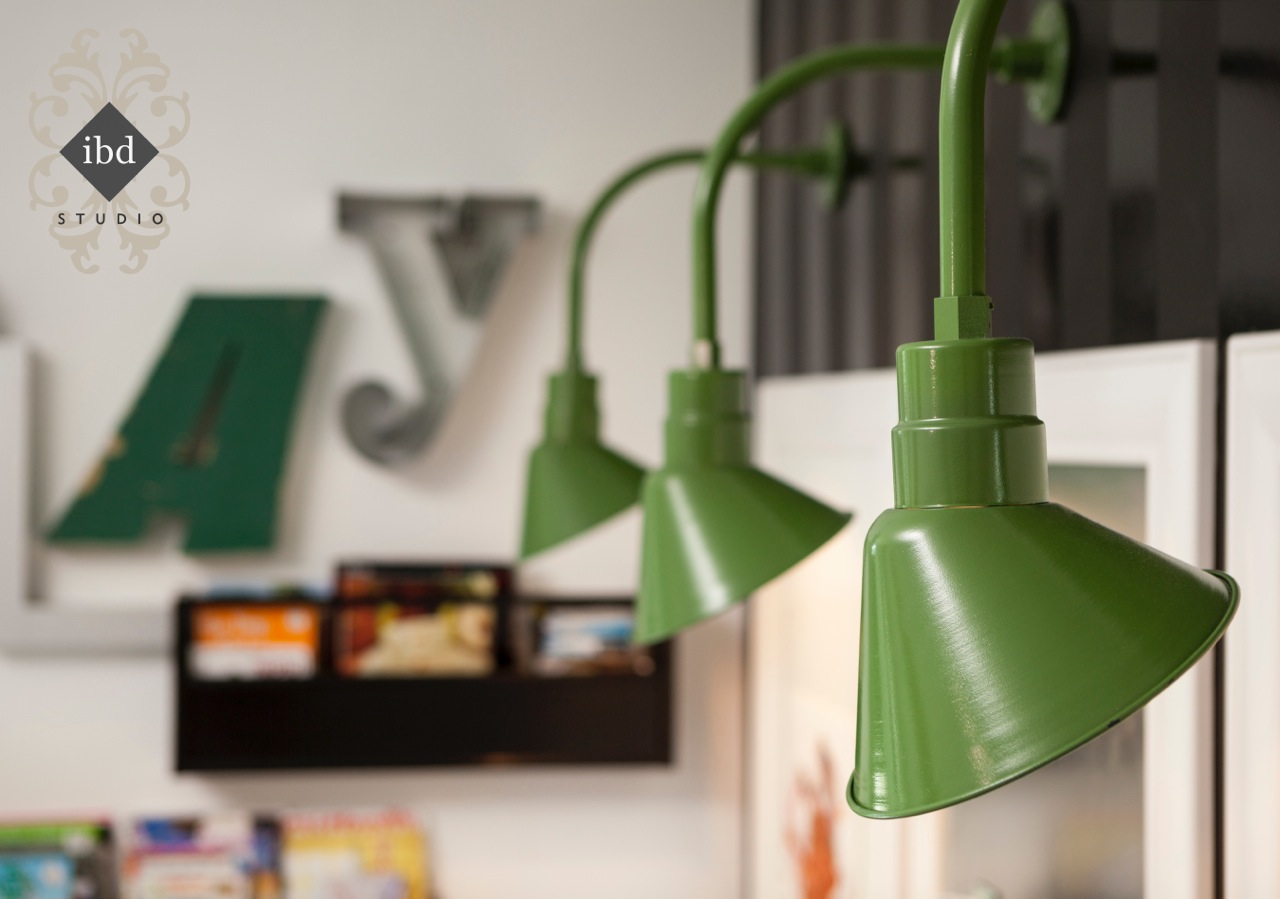 Sign Lighting Provides Color, Drama to Playroom
When Alisha Newman meets with a client, her job is to listen. As the owner and design director of IBD Studio in Scottsdale, Arizona, Alisha wants to hear more than what paint colors or fabrics a person likes. She wants to know about their lifestyle, what they like to do, where they travel, and how they use the spaces in their home.
"It's my job as a designer to understand who my client really is and interpret that into a design," Alisha says. "I'm not there to just sell items to fill a room." One of Alisha's most recent clients wanted a parent-friendly playroom and, in her initial conversations, Alisha discovered that they are a very active and fun family so she wanted to create a room that expressed their personality.
"It needed to be expressive, bold, and different!" Alisha says. "They allowed us as a design firm to be creative and come up with the concept of the room, the layout, and the color scheme." A comfy sectional sofa, window seat, and built-in bookshelves are featured in the space along with two whiteboards and one magnetic board to highlight the kids' artwork and provide a space for drawing.
"I originally drew sleek, silver art gallery lights over these boards in our rendering, but it didn't give me the drama I wanted," Alisha  notes. "I wanted these boards to be more featured so the kids and their friends would want to come over and draw on them. I needed COLOR!" After some online searching, Alisha came across our 10″ Angle Shade Gooseneck Sign Light in our Discount Barn Lighting Collection. She customized three of these angle shade lights with a Green finish and a 12″ gooseneck arm.
"The lights are perfect! The curve of the arm and the scale were the drama we needed, and the color was the pop I had hunted for," Alisha says. "Drama, color, creative use of the fixture…done!" Although cost wasn't a major issue on this project, Alisha says the price was a definite bonus. These discount lights capture the classic look of gooseneck barn lighting at reduced prices but absolutely no reduction in quality or style.
"My client and I both love the wow factor that they give to the entire room," Alisha says. "There's a lot going on in the room, but the lights seem to take the leading role and we all love it!"
Photos courtesy of Architectural Photographer Joshua Caldwell