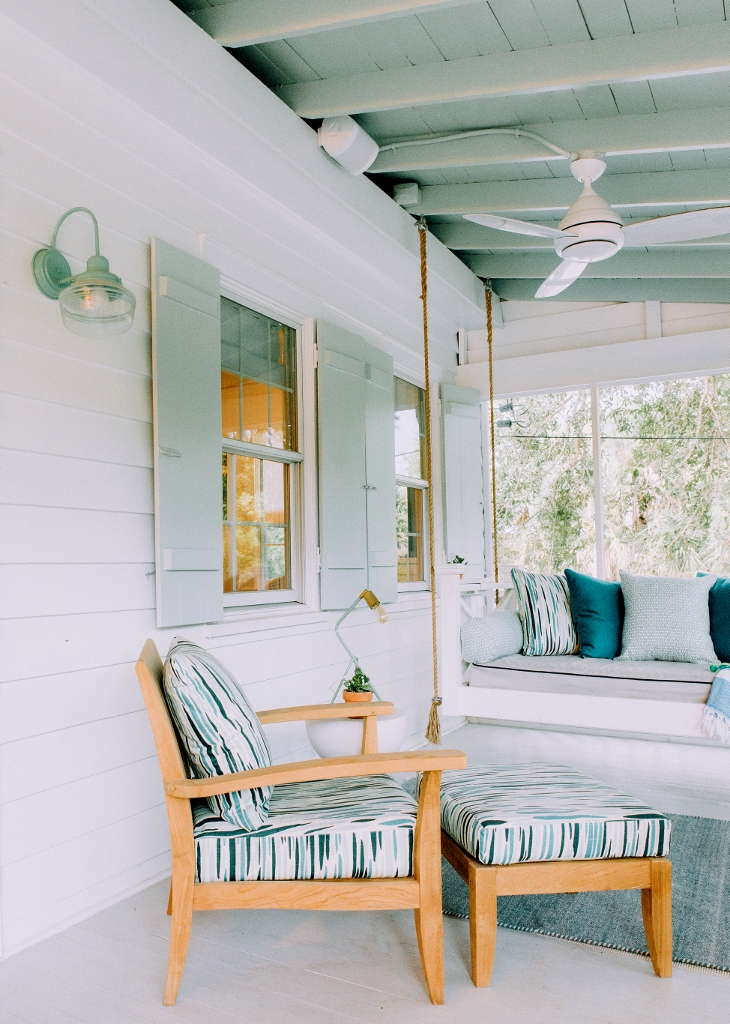 Schoolhouse Wall Sconce Blends Vintage, Retro Styles
With summer right around the corner, screened porches everywhere are becoming the go-to spot. This simple space is great for relaxing, entertaining, and enjoying the outdoors with a few creature comforts — casual furniture with plump pillows, a table for the requisite drink and snacks, plus a throw rug if you want to get fancy.
But this porch…oh. my.
Created under the talented hand of Cortney Bishop Design out of Charleston, South Carolina, this space is chock full of details that add up to one beautiful place to wile away an afternoon. Located on Sullivan's Island, just across the inlet from Charleston, the porch was part of a remodeling project Cortney tackled last summer.
"It started with the shutters. We wanted something that would look really fresh against the white house," Cortney explains. "Then it moved to the fabric which had some unique shades of blue and green to work with. The family spends a lot of time on this porch, so it needed to be comfortable and inviting."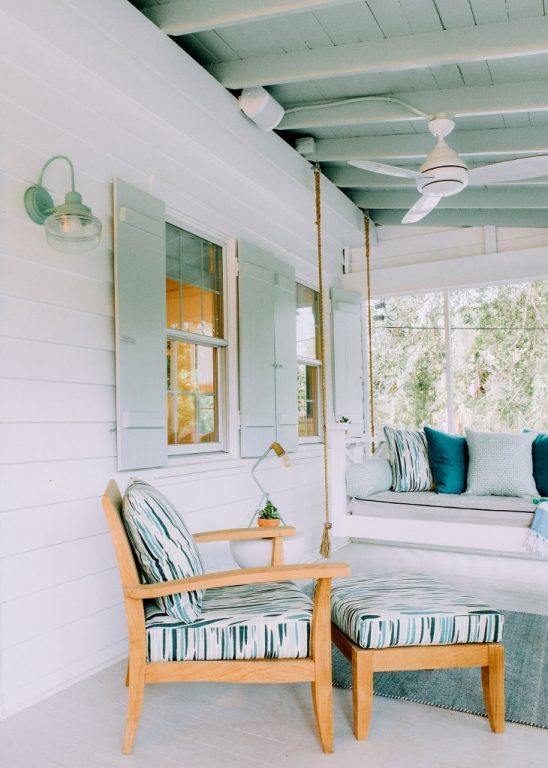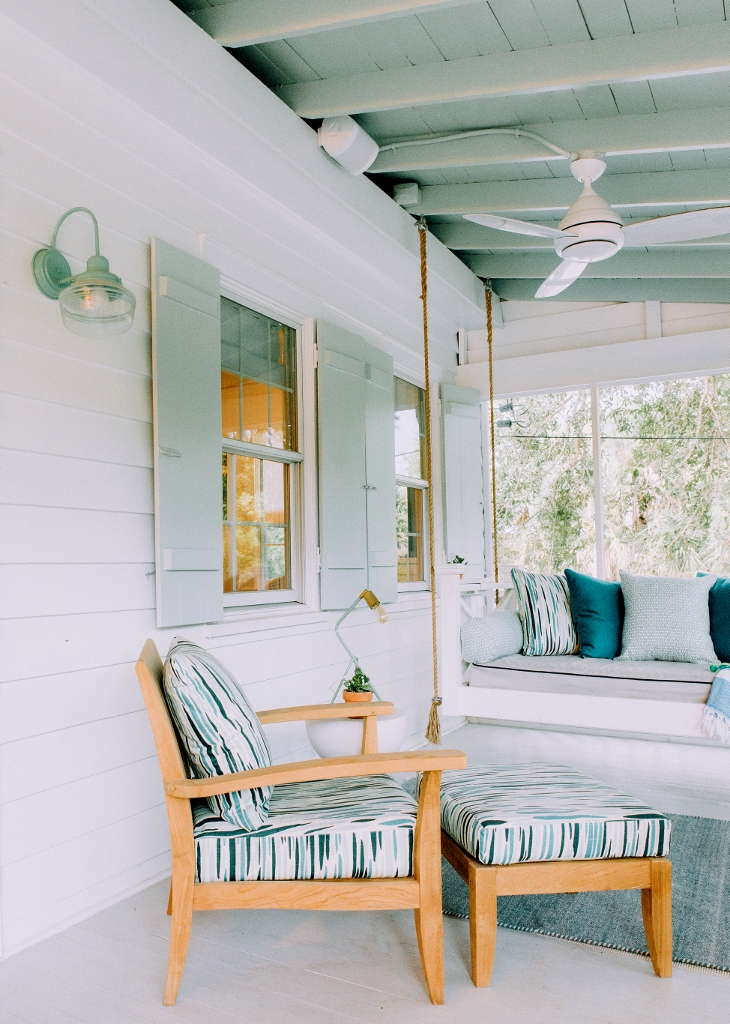 Cortney notes that lighting is always the number one element of her design process and she found a unique wall sconce that complemented both the style and color palette she created. Cortney chose the Primary Schoolhouse Sconce and customized this American-made light with a creamy Jadite finish to match the ceiling and shutters.
"We had a lot of fun selecting this light," she says. "Schoolhouse lighting is great for porches and there are endless color and glass combinations." The cottage has a slight retro feel to it and the vintage style of the Primary Wall Sconce was a natural fit in the space. Cortney also chose the option for triple painted bands of Jadite around the globe.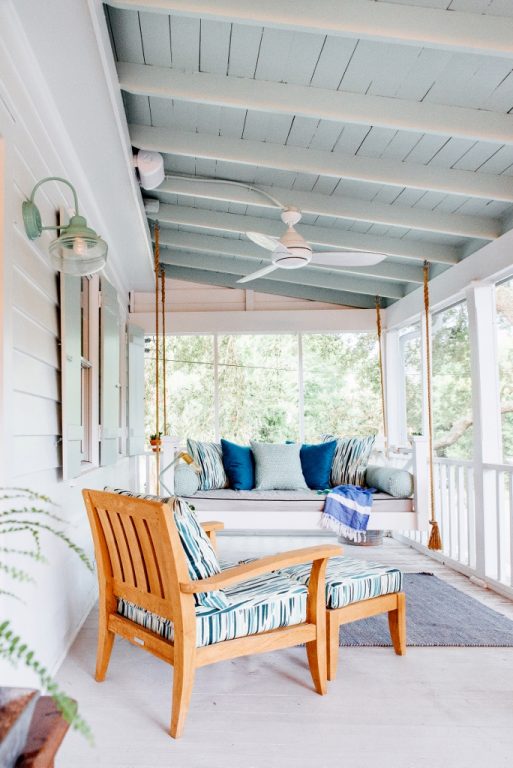 "The stripes helped take our vision even further," she notes. "They add a vintage and playful element setting the tone for the rest of the house. The couple does a lot of reading on this porch and this fixture creates ample light to do so."
Cortney has been an interior designer for more than 10 years and handles both residential and commercial clients with many clients on Sullivan's Island.
Top photo by Peter Frank Edwards, all others by Katie Feidler