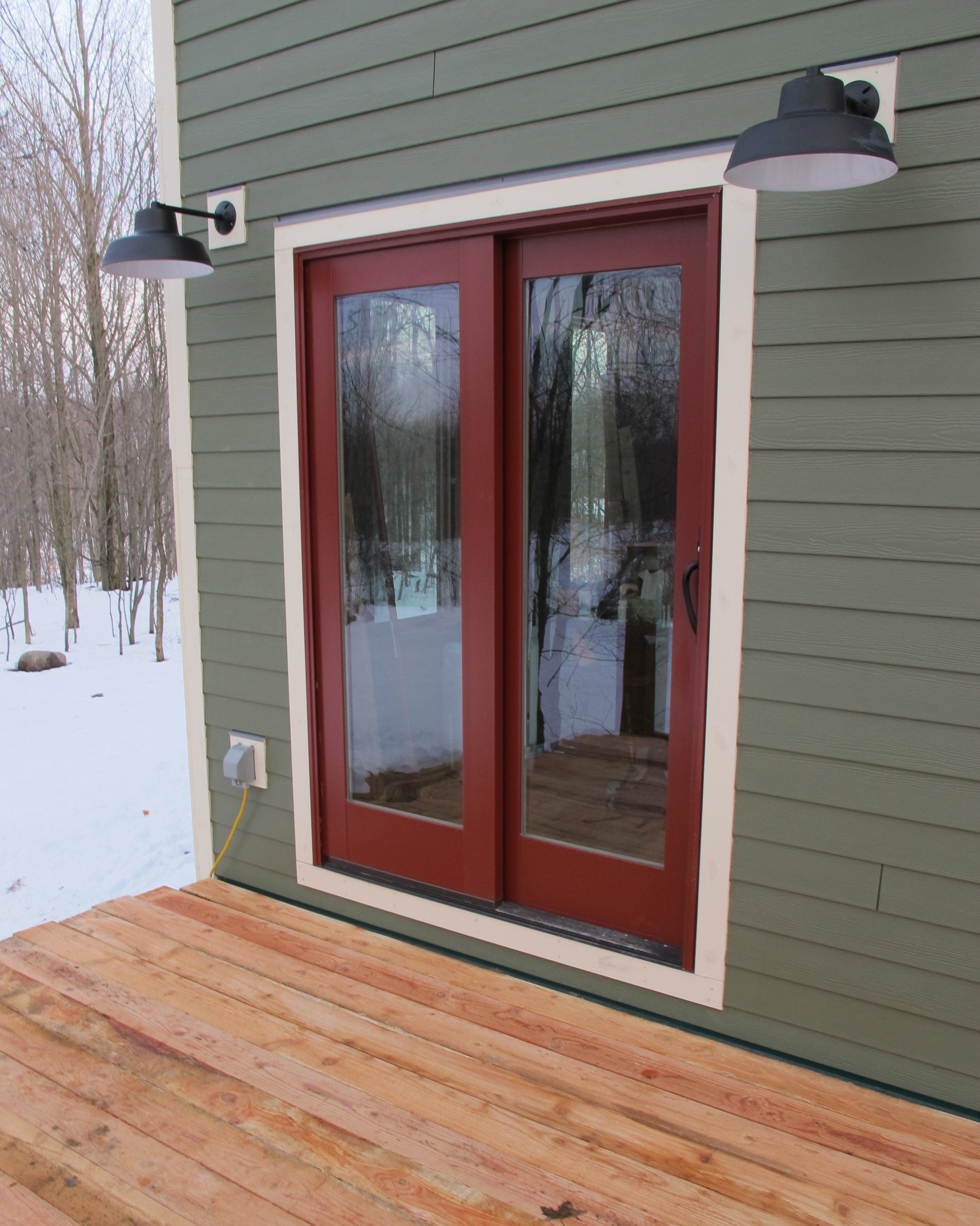 Professional's Corner | Porcelain Lighting, Warehouse Shades for Green-Built Home
In yesterday's blog post we visited a brand new, green-built home in northern New York designed by a couple who were unhappy with renting but didn't have the finances to buy an expensive, energy-efficient home built to their standards. We took a tour of Jeff and Kalie's new kitchen where five cord-hung porcelain enamel lights take center stage over the island and countertops. Today, we venture out onto the porch where two more RLM warehouse shades add a bright touch to the front of the home.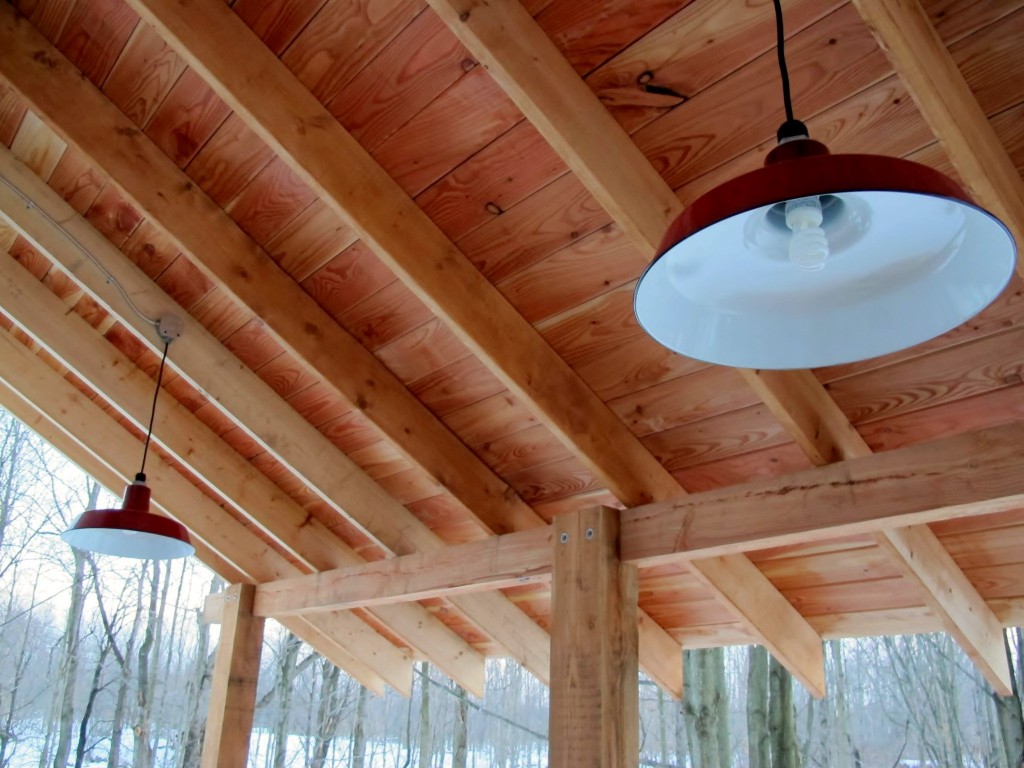 "We wanted a home that was architecturally appealing and grandiose, yet functional in terms of space and energy," Kalie says. "We wanted every inch of the home to be useful and it took a lot of design changes and compromises." For the porch, the couple chose two Ivanhoe® Sky Chief Porcelain Pendants in Cherry Red with a standard black cord.
"The red finish on these lights just happens to match our windows so that was a pleasant surprise," Kalie adds. The couple purchased LED bulbs for their new shades because "we like them so much, we leave them on as much as possible." Out back, two handsome Farm &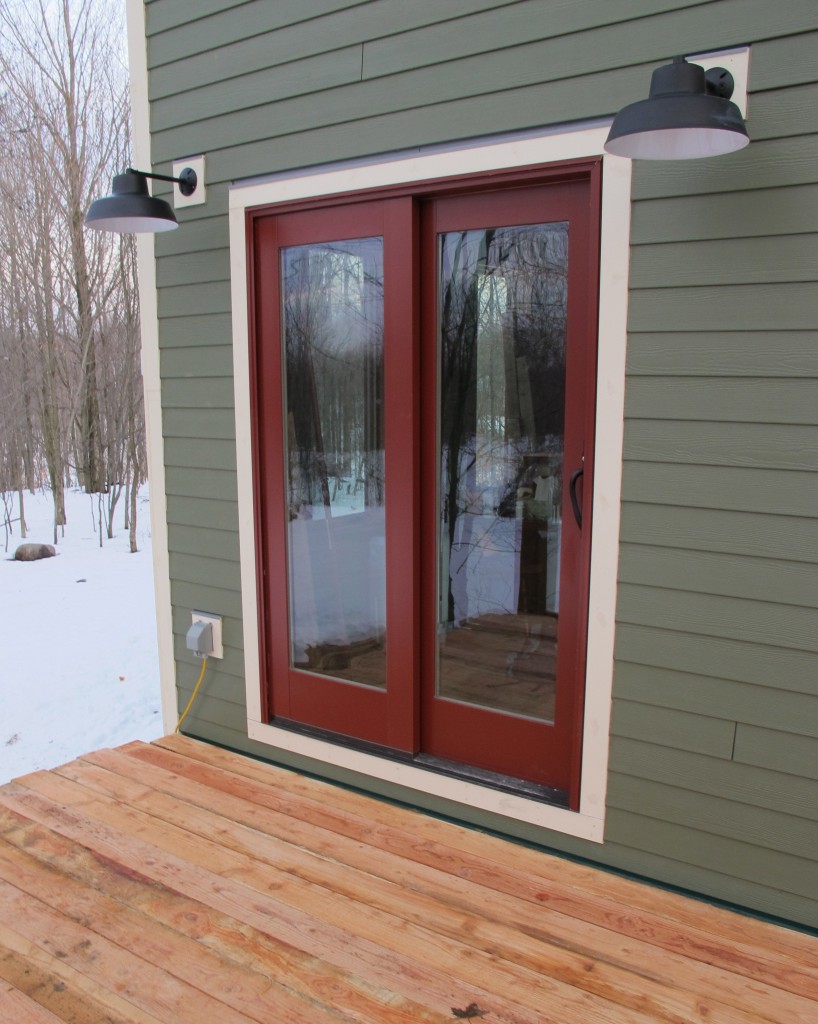 Barn All Weather Warehouse Wall Mount Lights flank the back door and provide downward directed light onto the deck. The couple chose a Black finish for these wall lights which lend a perfect contrast to their siding. Though the couple had never built a home before, they did their research and educated themselves in sustainable designs.
"Jeff, who is a jack-of-all-trades, began designing the home in CAD paying attention to architecturally interesting design aspects as well as functional details," Kalie says. "We had a driving aspiration to build a quality green home together and equip it with as many American made products we could find." The pair now have a new business for all of their creative energies — Bear Creek Builders.
"We had so much fun building our own green home, we have decided to continue the trend and build a few more," Kalie says. "It's nice to know we will always have a place to go for lighting that will catch the eye of a future buyer."
Photos courtesy of Bear Creek Builders