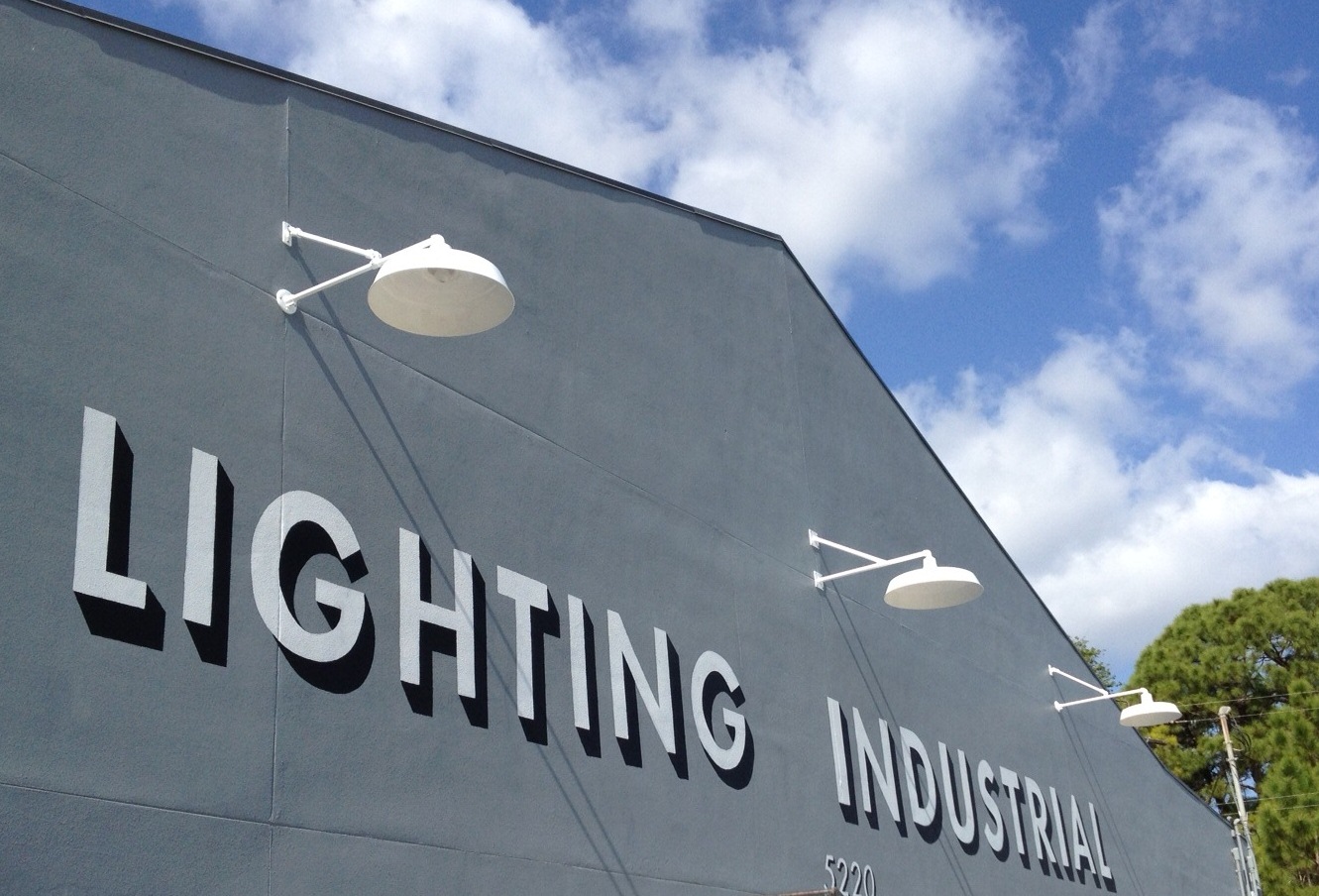 Big Day for Big Warehouse Shades, Hefty Gooseneck Arms — Feel the Love!
Valentine's Day is all about size — robust roses, brimming boxes of chocolates, big sparkly bling perhaps? Here at Barn Light Electric, it's the perfect day to launch our big new, oversized RLM warehouse shades! We've taken one of our most popular shades, The Original™, and beefed it up to a whopping 24″ and 28″ wide. Available as The Original™ Warehouse Gooseneck Light, this oversized wall light reflects a wide span of downward directed light onto patios, sidewalks, awnings, commercial signage, and more. It will bring plenty of light to factories, warehouses, and other commercial buildings such as malls, restaurants, and retail stores. We were so excited about these burly new shades, we had to install them on one of our own buildings!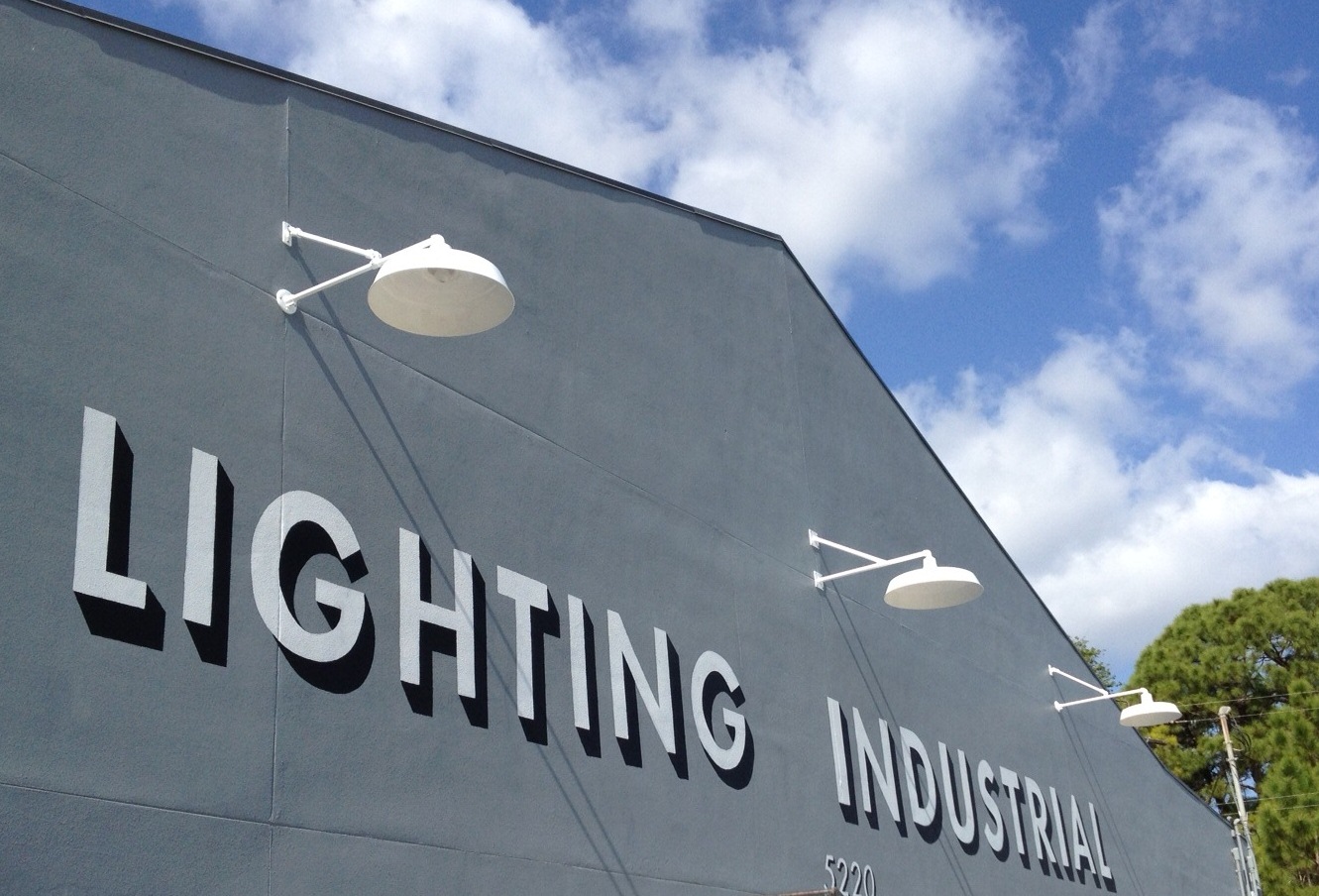 No matter what your business brand and color scheme may be, we have a rainbow of powder coat finish colors to choose from to complement your design. You can add a cast guard and glass, also available in a variety of finish colors, for a hint of vintage style.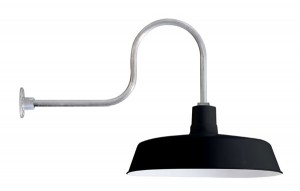 Hanging this extra large barn light requires a gooseneck arm that's up to the task. We have added four new heavy-duty gooseneck arms to our collection of Barn Hardware including the G34, G35, G36, and G40. Select the style that gives you the right height and projection from your wall to assure your light is directed where needed.
Feeling the love for this new shade but need a pendant? The new oversized shades are also available as The Original™ Stem Mount Pendant and The Original™ Warehouse Pendant. Both come with the same finish colors and customizing options as The Original™ Gooseneck so you can have plenty of light over work surfaces, restaurant tables, in office buildings, or in museums.
And for commercial businesses who want to save on energy and maintenance costs, all three of these new fixtures are available with LED lights. Featuring LED modules from Cree, the nation's leading innovator of LED technology, these lights produce warm, bright light and are not only highly efficient, but environmentally friendly too!