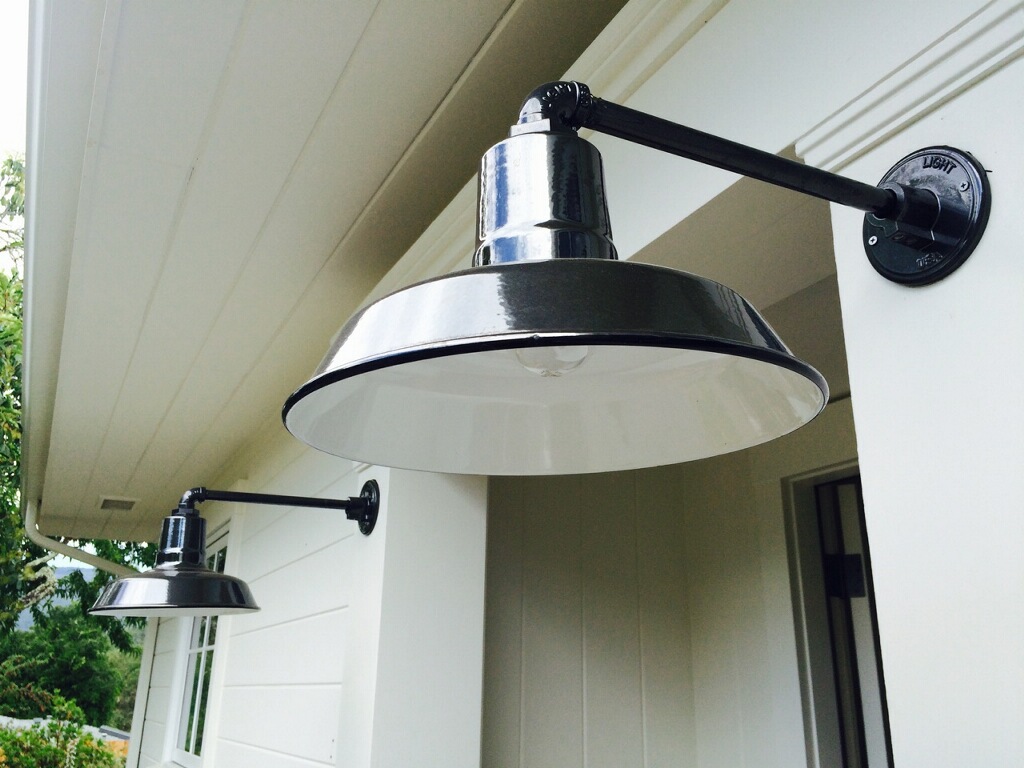 Porcelain Gooseneck Barn Lights Add Rustic Elegance in Remodel
Who knew gooseneck barn lights could be elegant?
Designer Serena Armstrong certainly did! As the creative force behind Farm House Urban, Serena has a keen eye for blending rustic and chic elements to create spaces that are comfortable and inviting but with a touch of elegance. On a recent remodeling job in Glen Ellen, California, Serena was called in to update the exterior of a ranch home nestled in a lovely part of the area's wine country.
"The homeowners have an olive tree orchard on the property and press their own olive oils," Serena says. "There is a small vineyard on the property as well, so overall it feels like a working farm with an elegant ranch home." Serena chose classic porcelain enamel barn lights to highlight the exterior renovations.
"The style of the home lends itself to barn lighting," she explains. "It's rustic but also has a clean, elegant slash rustic vibe." Serena chose The Original™ Warehouse Gooseneck Light in a porcelain enamel Metallic Chrome finish. She customized these gooseneck wall lights with 12″ shades and a G1 straight gooseneck arm.
"I first showed the client the Galvanized metal version but she felt she wanted a 'richer' look," Serena says. "The porcelain enamel finish provided the look she was after." The Porcelain Enamel collection of goosenecks, pendants, and wall sconces all begin with commercial grade steel which is hand spun on a lathe to the desired shape. The shade is coated with multiple layers of porcelain enamel glass then fired in a 1,500-degree oven that seals the glass to the shade for a high-gloss, super hard finish.
These American-made lights can be customized in dozens of ways — choose from a variety of shade sizes as well as finish colors from our vivid porcelain palette. A wire cage or cast guard and glass lend a vintage look to a fixture while mounting options run from sturdy stem mounts to chain to cotton cloth cording.
"The porcelain gooseneck lights achieved the look we were going for," Serena says, "and I know the quality is going to stand the test of time."
Photos courtesy of Farm House Urban