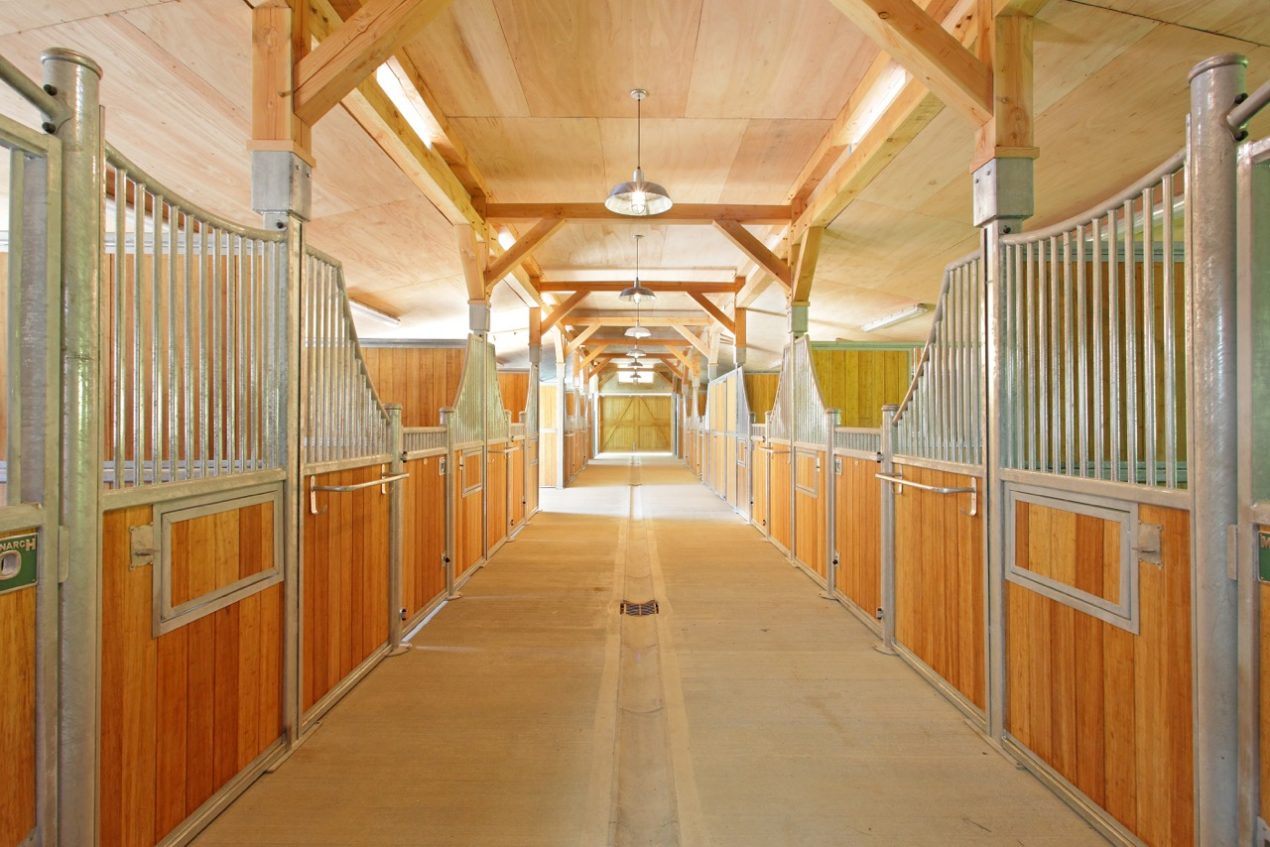 American-Made Industrial Pendant Lights for UK Project
If you're a friend of the Barn Light Electric Facebook page, you probably saw the wonderful comment we posted last Sunday from Andrew, a customer in the UK. Andrew recently purchased seven industrial pendant lights and noted, in part, that…
"We are very pleased with the product and impressed by the service offered by Barn Light Electric.  From the time we made the initial enquiry through to shipment to our address in the UK, everyone at the company was a pleasure to deal with."
Today, Andrew is sharing the story of The Garden House, a sustainable land-use project set on 18 acres in Surrey, England, in an area known as Surrey Hills, Area of Outstanding Natural Beauty. Yes, that's really what it's called — and deservedly so! The Garden House is being developed, under the guiding hand of C7 Architects, as a model environment and features woodlands, an orchard with 120 fruit and nut trees, and pasture lands.
One of several barns on site has been converted to an equestrian facility with 10 stables, solarium, wash down, and tack rooms. The American Barn, as it's called, is timber framed in Douglas Fir with a large central corridor. Andrew wanted traditional barn lighting for the space and found just what he was looking for in The Original™ Warehouse Pendant Light. These American-made industrial ceiling pendants sport a generous 20″ hand-spun shade, Galvanized finish, and standard black cord.
Andrew further customized the ceiling lights with a Galvanized cast guard and clear glass to protect the bulbs.
"We discussed the order with Barn Light Electric through phone and email," Andrew notes. "It was important that the lights meet European regulations and that shipping costs were reasonable."
The Original™ Warehouse Pendant is a classic barn light with roots that can be traced back to the RLM warehouse shades of the early 20th century. These pendant lights were most often used in factories, warehouses, and other industrial settings because they focused light downward onto work surfaces below. We hand craft our barn lights in the same way using commercial grade materials and meticulous attention to detail.
"We are very pleased with the product," Andrew says. "The lights are well suited to the traditional design of the barn and the quality of service provided by Barn Light Electric was very good throughout."
Photos courtesy of The Garden House and C7 Architects