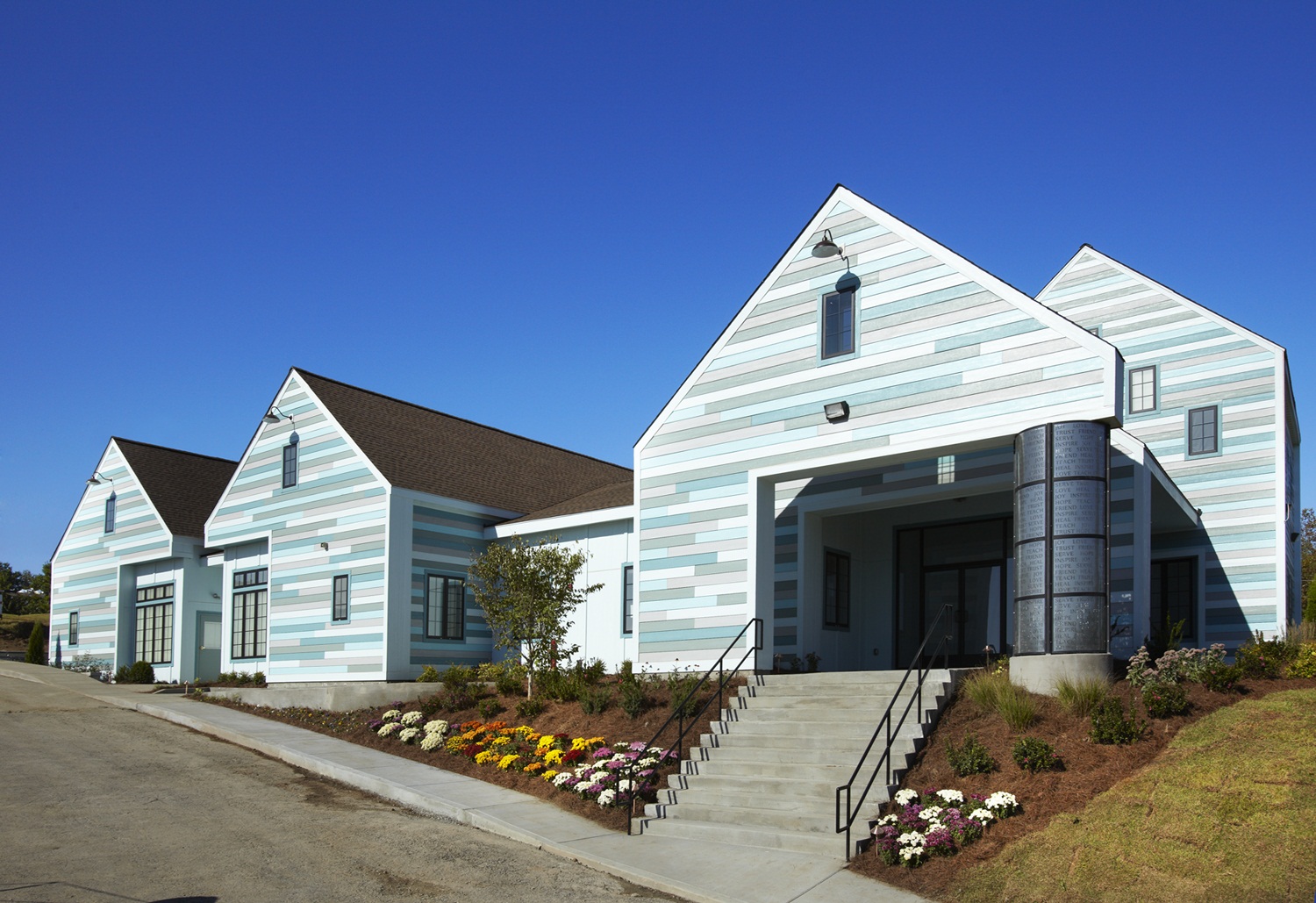 Professional's Corner | Interview with Designer Kim Lewis
Though many people in the US were caught up in the media coverage of the Gulf oil spill in May 2010, Nashville, Tennessee was dealing with its own disaster as more than 13 inches of rain fell in a two-day period. Many homes and businesses were destroyed or severely damaged during this time. The Lighthouse Christian School was literally washed away in the deluge.

Kim Lewis, Production Designer for ABC's "Extreme Makeover:Home Edition," was part of a team that helped rebuild the school as a surprise for the owner. Kim talks with us about this very special project.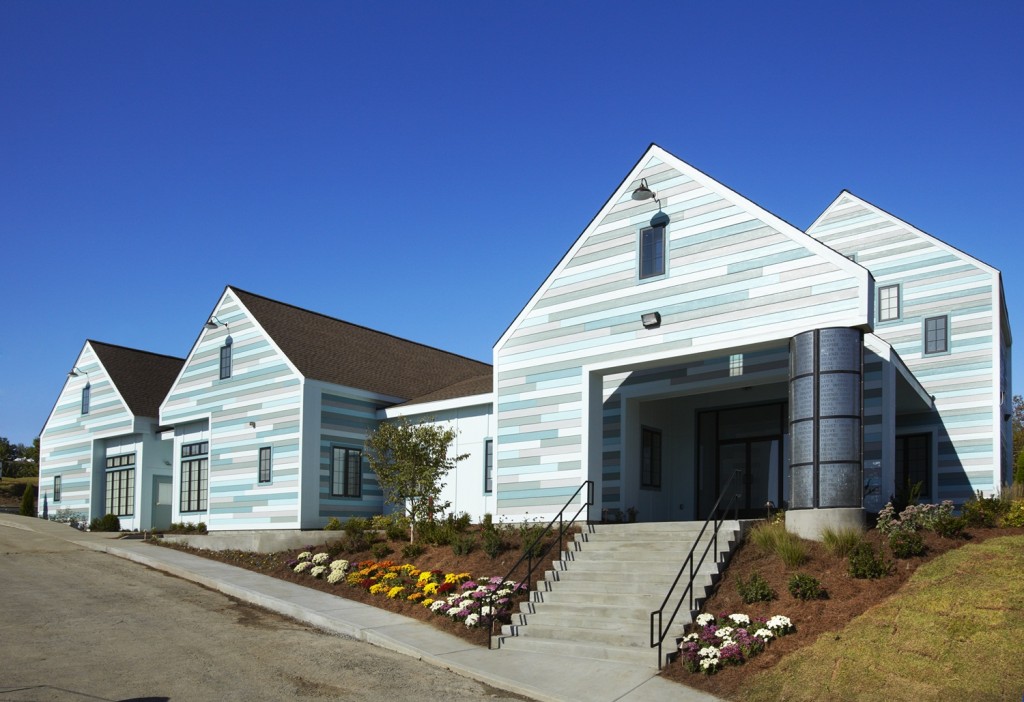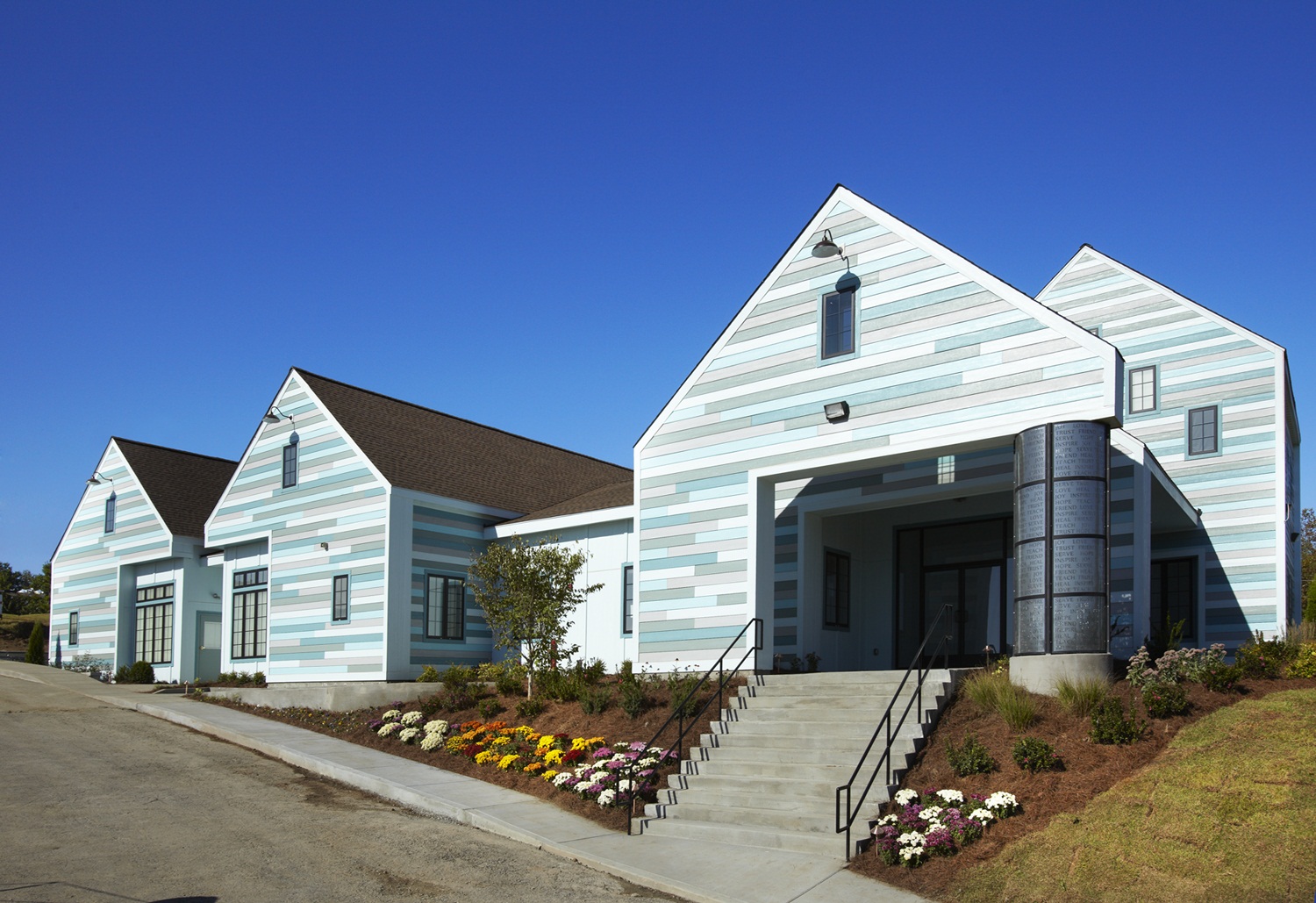 Q: Since this was part of an Extreme Makeover, how quickly did you have to come up with the design plan?
A: Working with John Abernathy of DA|AD Group, we had about three business days to complete the plans and we had very strict parameters to follow for classroom size, commercial codes, and overall functionality of the space. Six weeks later, we broke ground! Phase 1 was completed in just one week during the filming of "Extreme Makeover:Home Edition" and Phase 2 was completed last December.
Q: Why did you choose barn style lighting from Barn Light Electric for this preschool building?
A: With the high peak on the gable ends, The Original Warehouse Shade was the perfect complement to this "little blue schoolhouse." Besides being style and vernacular appropriate, we needed large scale lighting that reached out with a gooseneck arm to give the gable ends greater dimension. The barn lights were an integral part of the exterior design and architecture. The lights were equivalent to "dotting the i's" on our gable ends.
Q: How did you choose the colors for the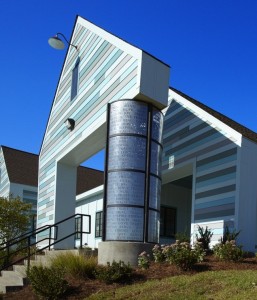 schoolhouse and its new lighting?
A: We wanted to honor the look of a "little red schoolhouse" with clean lines and simple gable roofs. The idea of blue, the color of water, was very purposeful. Water once swept away this building but now the community was gathering to rebuild. Since the color palette of five different shades of blue was skewing light overall, I chose a darker finish on the barn lights to complement the darker window frames.
Q: Any surprises on this project?
A: While we were in the building process, I ended up in the hospital with an emergency appendectomy. Since I'm originally from Texas, I always laugh that I could have my own country song…."All My Exes Live in Texas, and I Left My Appendix in Tennessee!"
Photos courtesy of Kim Lewis