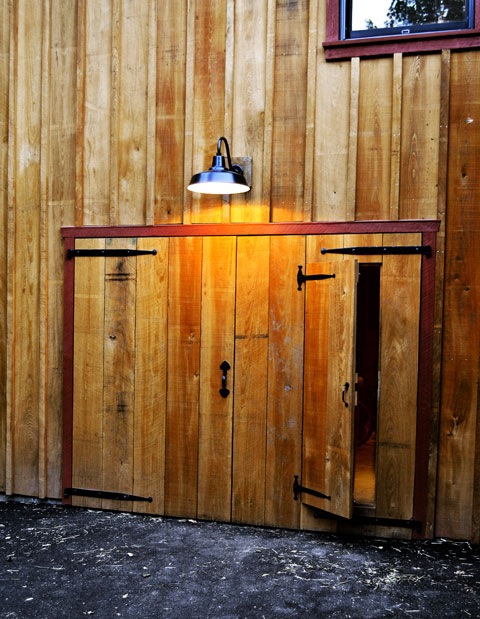 Professional's Corner | Gooseneck Lights, Industrial Pendants for Sustainable Barn
The Irish playwright Oscar Wilde once said, "The optimist sees the donut, the pessimist sees the hole." He could very well have been standing in front of a dilapidated old barn when he uttered this famous quote. Upon seeing a run down, rotting structure, most people would dial the closest demolition crew and simply start over. But luckily there are people in the world who have a special eye for potential. Our good friend Pete Cooper of Spring Creek Design in Pennsylvania is one of these people. When his firm was hired to save a dilapidated old barn and turn it into a finished living space, he jumped right into the project.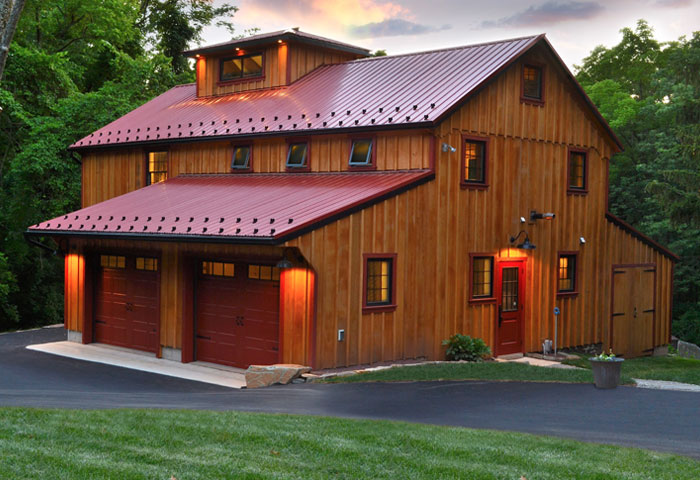 "The owners of the barn were keenly motivated by sustainability and self reliance," Pete says. "We used sustainable, recycled, reclaimed, and upcycled materials throughout the barn from reclaimed framing lumber to recycled steel for the balconies and railings." To highlight one of the interior stairways, Pete selected The Mig Retro Steel Industrial Pendant in Yellow.
"The Mig lights, made from upcycled gas tank tops are absolutely perfect for this project," he says. "Our client found your product online and we are thrilled to have used them on this and other projects since." The Mig comes in nine different colors and each finish is unique with plenty of character. Pete chose a standard black cord for this project but we also offer a variety of colored cotton twist cords for a hint of vintage flavor.
This renovated space includes a 2-car garage, computer workshop, birding platform, and a fiber arts studio. On the exterior, Pete turned to a classic light — the All Weather Gooseneck Warehouse Shade in a variety of sizes and arm styles and all in a Black finish.
"The inclusion of the classic gooseneck fixtures on the exterior was a no-brainer," Pete explains, adding that the door-within-a-door image has been very popular on Facebook and Pinterest. And while this "new" living space has plenty of high-tech features like high-performance windows and a tankless, on-demand hot water system, the lighting and generous use of reclaimed materials give a nod to the history of this stately barn.
Photos courtesy of Spring Creek Design