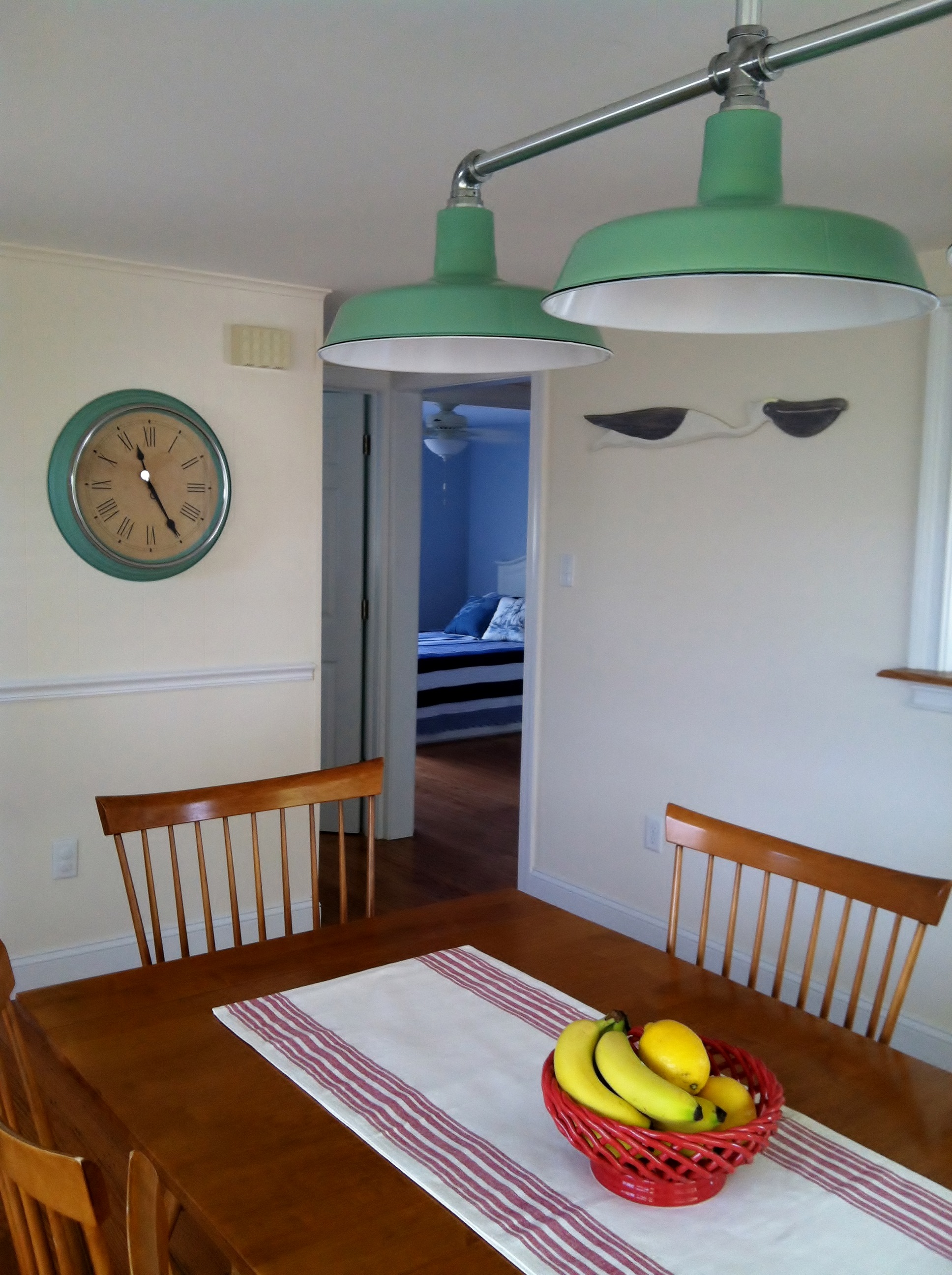 Porcelain Stem Mount Pendants Feature Multiple Shades for Wide Span of Light
As we approach the one-year anniversary of Hurricane Sandy's deadly rush onto the New York and New Jersey coastlines, we are hearing more about rebuilding efforts as residents pick up the pieces, sort out the insurance paperwork, and, in many cases, rebuild. One of Barn Light Electric's Featured Customers owns a vacation home in Ship Bottom, New Jersey, on Long Beach Island which saw 16″ of water in the interior during the height of the storm. Erica and her husband had to start from scratch in renovating their space.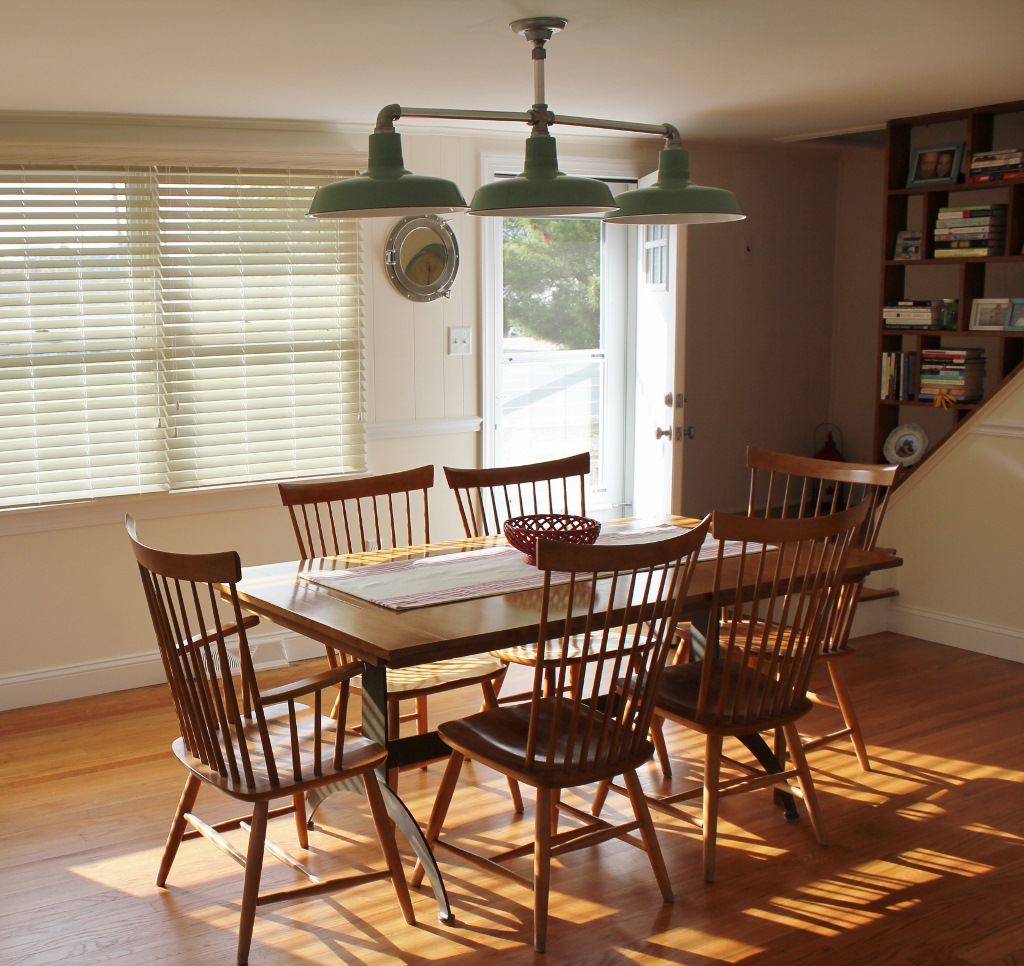 With new sheet rock, fresh paint, and furniture in place, the couple turned their efforts to new lighting. In the dining room, the couple chose a Barn Light Electric Original™ 3-Light Stem Mount Pendant in a porcelain enamel Jadite finish. This rugged, American-made fixture features three 16″ shades mounted on two 18″ brushed aluminum arms. Erica added antique bulbs in the barn chandelier and installed a dimmer for a finishing touch.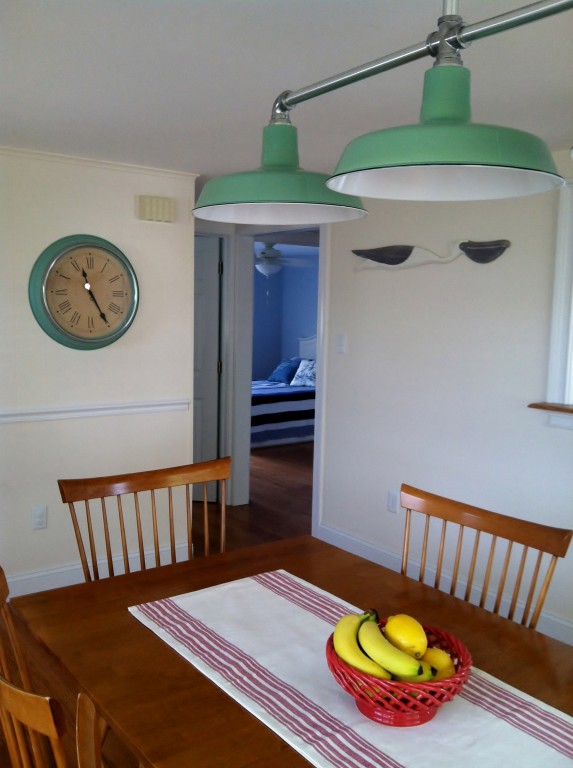 "I love how they light the table when we're sitting for a meal," she notes. "I usually keep them on afterwards too because they make the room look so warm and cozy." This 3-light pendant uses our popular Original™ shade for a wide expanse of downward directed light onto the table. Hand spun from commercial grade steel and coated with porcelain enamel glass, this fixture will never fade. And a simple soap-and-water clean up keeps the fixture's glossy finish looking like new for years to come.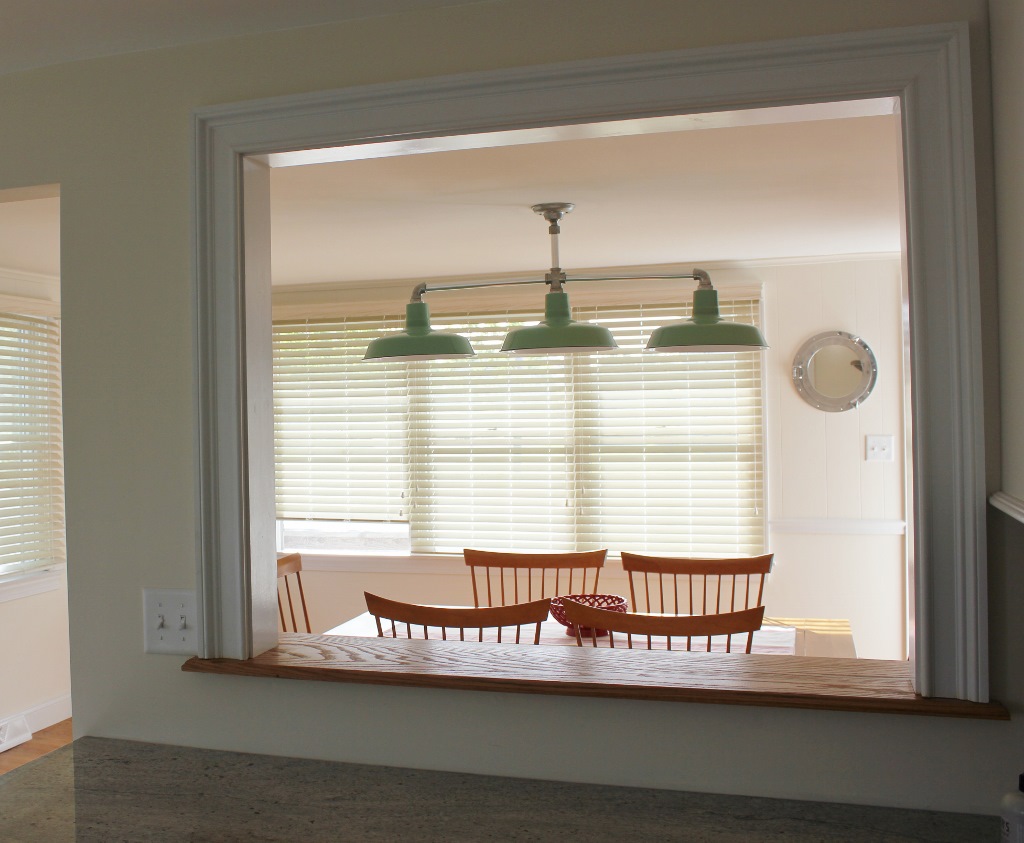 For a two-light version of this versatile stem mount, consider The Bomber 2-Light Stem Mount Pendant. Featuring the deeper shade of the Bomber, this rugged light is perfect for large islands, workshops, and farmhouse dining tables. Or for a shallow bowl look and wider span of light, the Aero 2-Light Stem Mount Pendant may suit your needs. This stylish pendant features our Aero shallow bowl shade and would add an industrial modern touch to any table!
Photos courtesy of the homeowner