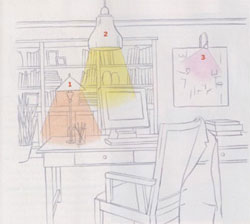 Better Homes & Gardens 'Lighting' Issue Features Barn Pendant Lamps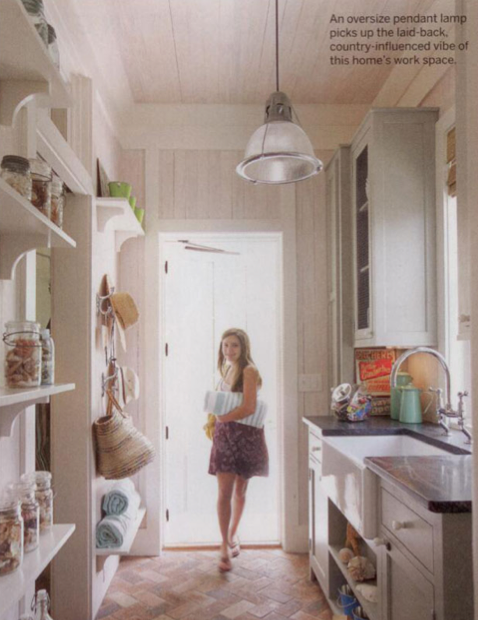 For nearly 90 years, readers have relied on Better Homes & Gardens' helpful guides for their home improvement projects. Each year, BH&G publishes a special interest issue simply titled "Lighting." The issue is strictly devoted to home lighting tips and ideas. In the top featured photo today, you'll see a coastal themed mudroom with a farmhouse style sink, white wooden cabinetry and an assortment of jars filled with sea shells – coastal heaven! Naturally, the barn pendant selected easily becomes the focal point of the entire room – which is why it was featured in this year's issue!

Just like the caption says: "An oversized pendant lamp picks up the laid back, country influenced vibe of this home's workspace." To get this look is easy – hop on our website and search for the Barn Light Sugarland Pendant. The pendant's basic framework has a galvanized finish and surrounds a ribbed glass shade. If the galvanized metal finish isn't your style, that's okay too – it comes in over 40 other finish options. Since they're based off vintage designs, many of our customers choose more historic finishes like bronze or satin steel to give their home a high end, traditional feel.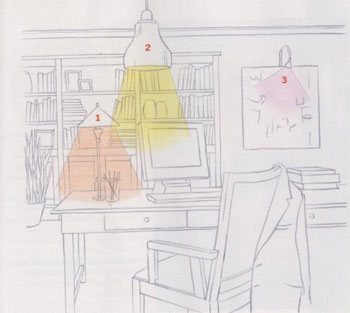 Also added into this year's Lighting issue was a guide illustrating three layers of lighting in an office setting. Layer #2 shows overhead pendant lighting placed above the computer area and layer #3 shows a gooseneck light utilized as accent lighting near the rear wall. Additional table lamps shown in #1 can be placed on the desktop table as they provide useful lighting below while the top shade shields it from directly hitting your eyes.
A major benefit of task lights, pendant lights and angle shade goosenecks is their efficiency. Thanks to their design, these fixtures provide supplemental light in a concise area, which reduces the need for additional lighting sources. For instance, in the workroom pictured above, the room's central light can be turned off without disrupting the work of anyone seated at the desk. If you're planning to work a few extra hours into the evening, you can save energy by limiting your lighting to the desk only while the rest of the room is dark.