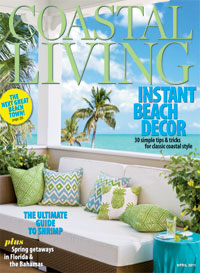 Porcelain Pendant Lighting For Coastal Decor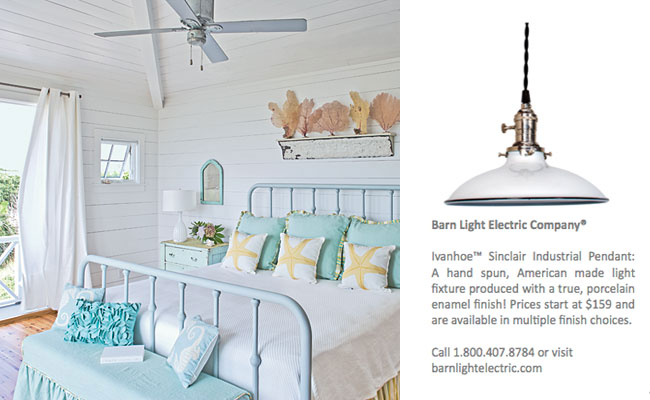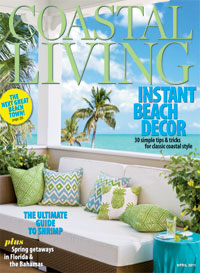 Coastal Living Magazine is one of the most popular sources for inspiring and informative guides to beach side room redesigns and decor.
Last week we showed you a few Man Cave necessities, but today we're shifting our focus to the bedroom. With a classically styled cord hung light fixture like the Ivanhoe® Sinclair Industrial Porcelain Pendant, you can beautify bedrooms with coastal themes just like the one pictured above.

Within the April 2011 issue, you may have noticed our very own white Ivanhoe® Sinclair showcased within the Shore Buys page. The Sinclair pendant's smooth and minimalist shade design gives it the ability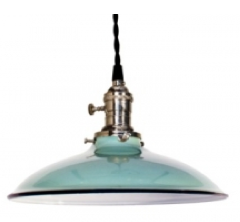 to complement any room where it's installed. This porcelain pendant would make a great fit in the bedroom pictured above, especially in a white or jadite green finish to complement the sea foam green bed rails and fabric accents. Consider swapping out traditional table lamps for smaller scale pendants like these. Their nickel socket has a great usable knob that allows for easy on/off use. Plus, the attaching cloth cord can be easily adjusted or swagged above a night stand. Adjust the cord as needed to keep your light out of the way, or lower for nighttime reading!
Many of the bedroom's vintage fixtures and furnishings, like the mirror, end table and cabinet doors were discovered at local flea markets. In the center of the bedroom, a metal ceiling fan hangs above the bed. This noticeable design mirrors our Machine Age Galvanized Ceiling Fan as well! With its industrial era design, this fan has gained popularity for both beach cottages and industrial farmhouses. Many homes utilize ceiling fans, in fact, they are a must for warm climate areas. Why not use them to the fullest by making them visually appealing as well!
Note: From floor to blades, The Machine Age Fan should be installed on ceiling heights of 10 feet or greater.