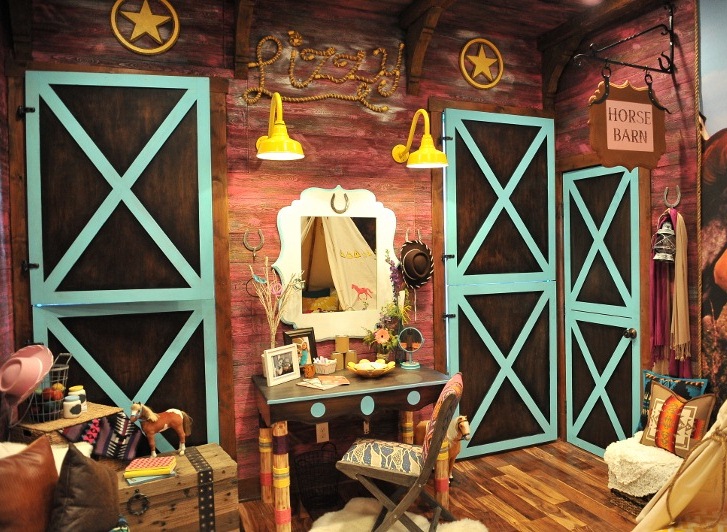 Porcelain Gooseneck Lights Brighten Little Girl's Barn Room
In one of the final episodes of "Extreme Makeover: Home Edition" Barn Light Electric was proud to supply two gorgeous porcelain gooseneck barn lights as a stunning accent for a little girl's Texas bedroom. Shown here are the Goodrich® Esso Porcelain Gooseneck lights in a delightful Yellow finish. The Esso comes in both 8″ and 10″ sizes and a rainbow of porcelain enamel finish colors. Perhaps Cherry Red or creamy Jadite would suit your style, or if you want something more subtle, consider Graphite or Bronze.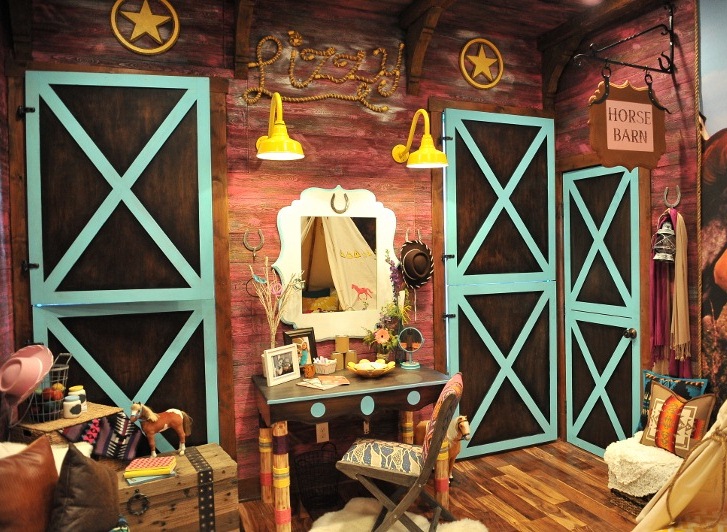 Porcelain enamel lighting was once a staple of the American lighting scene. You can often find porcelain fixtures that were crafted back in the 1930s and 40s that still look amazing today. Our porcelain fixtures are American made and hand spun by our craftsmen from commercial grade steel. Once the shade is complete, it receives three coats of porcelain enamel glass. The shades are baked in a special porcelain oven that reaches temperatures of more than 1600 degrees. This process ensures the signature shiny finish will never fade and keeping your porcelain light looking like new requires nothing more than a soap-and-water cleanup.
In addition to our Goodrich® gooseneck collection, we offer the Benjamin® collection of stem mount pendants. A variety of deep bowl, shallow bowl, and radial wave pendants are included in this group as well as several two- and three-light pendants. The more casual Ivanhoe® collection of cord hung pendants features standard cords, cotton and cotton twist cords, plus the unique Studio Lights and Stem & Loop pendants. And for wall sconces, don't miss the Wheeler™ Wall Sconce collection with some of our most popular RLM warehouse shade designs.
And you can still save on any of these porcelain enamel fixtures during our ongoing Holiday Sale! Take 10% any porcelain enamel lighting fixture from now until January 4th, 2013, and enjoy FREE SHIPPING with any purchase. Just enter STOCKING12 into the Discount Coupon Field at checkout. Sale ends January 4th, 2013 at 11:59pm PST.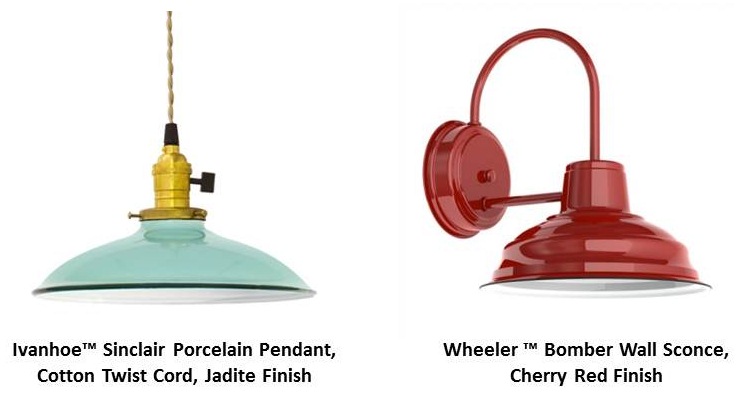 Top photo courtesy Extreme Makeover: Home Edition