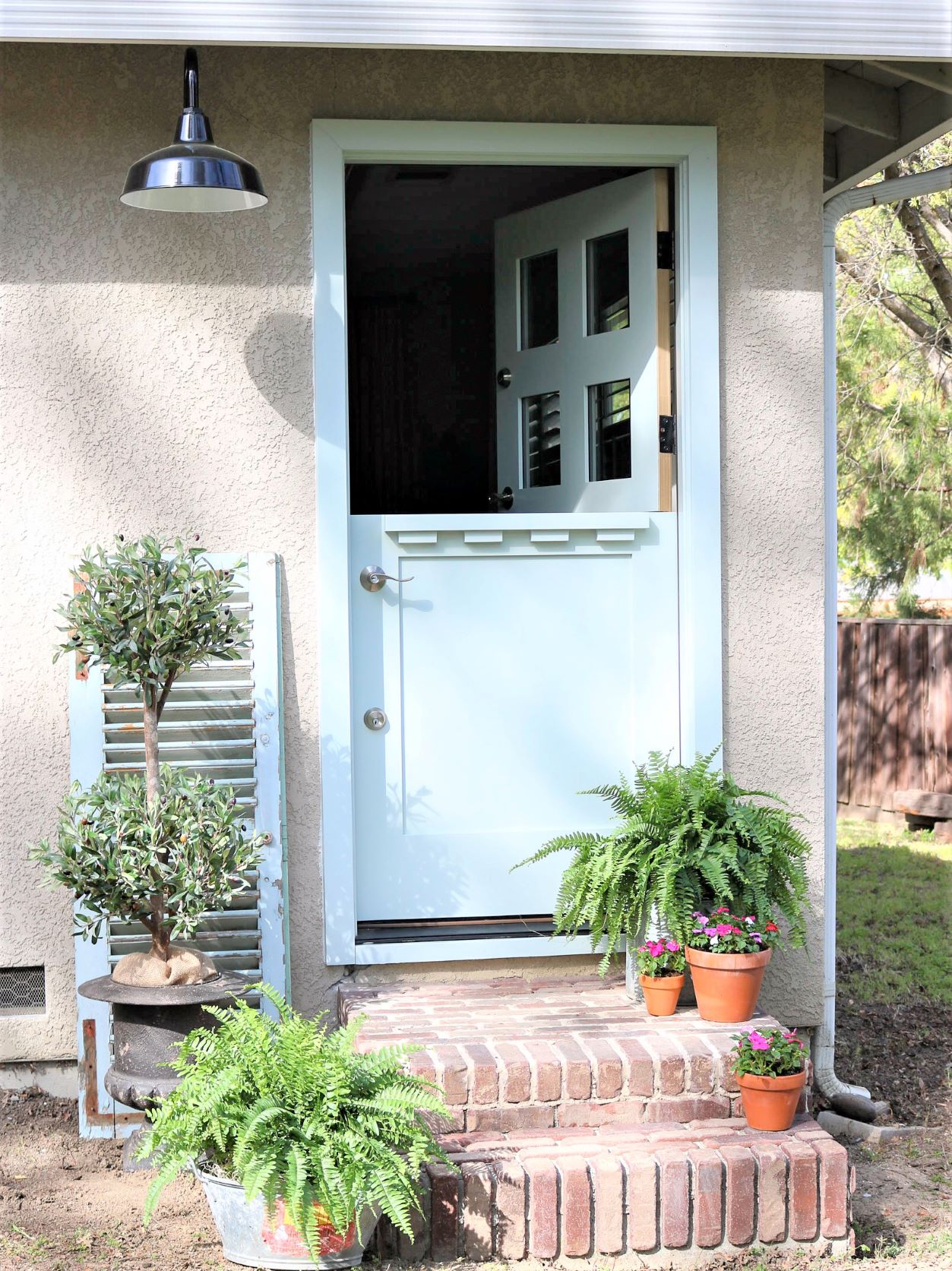 Porcelain Enamel Lights an Easy Choice for The Design Twins
The purchase of an older home often brings with it an extensive list of needed upgrades and renovations. When Jodie purchased a home built in the 1960s in the San Francisco Bay area, she got lucky. The previous owner had recently taken the house down to the foundation and remodeled it from the original 2,000 square feet to 3,600 square feet.
The back yard, however, was a blank slate, so Jodie turned her creative energies to upgrading the outdoor spaces. As one of The Design Twins, Jodie brings plenty of energy and enthusiasm to every renovation project. She envisioned the space as a backyard oasis.
"My vision for the space is a casual California feel where a mixture of influences from Napa, Europe, and farmhouse styles all play a part," Jodie says. "Black is always my go-to accent color, so I knew I wanted black as my backdrop color."
Quality was the key component as Jodie started her search for outdoor lighting.
"I have shopped for barn lights before and quality is everything," she explains. "Quality becomes even more important when you are considering outdoor lighting. You want to have something that is going to last." An online search led Jodie to Barn Light Electric, the nation's only manufacturer of porcelain enamel lighting. Barn Light's signature collection is handcrafted from solid steel then coated with multiple layers of porcelain enamel glass. The resulting high-gloss finish will never fade even in the famous California sunshine.
"Here in California, we have mild weather but we do experience harsh sun," Jodie notes. "I wanted to be sure I chose a material that would stand the test of time." Jodie chose the Avalon Gooseneck Light to illuminate her exterior doorways and patio. She customized these American-made lights with 14″ shades, a Black porcelain enamel finish, and G15 gooseneck arms.
"I absolutely love the classic style of these lights," she says. "I wanted to choose as large a light as I could without it hitting our low roofline. The customer service at Barn Light was extremely helpful and held my hand every step of the way through the measuring and ordering. I couldn't have done it without their help."
The Avalon Collection includes a variety of mounting options for this RLM-inspired shade including wall sconces, flush mount lights, chain-hung pendants, and post mount lights. All are crafted with meticulous care in our Florida manufacturing facility and customized to each customer's specifications.
"I absolutely love everything about these lights!" Jodie says. "I love the shape, the style, the beautiful, black, shiny porcelain finish! I love the massive amount of light they give off. The style is updated and modern, but at the same time, classic and timeless. I can't see these ever going out of style!"
Photos courtesy of The Design Twins