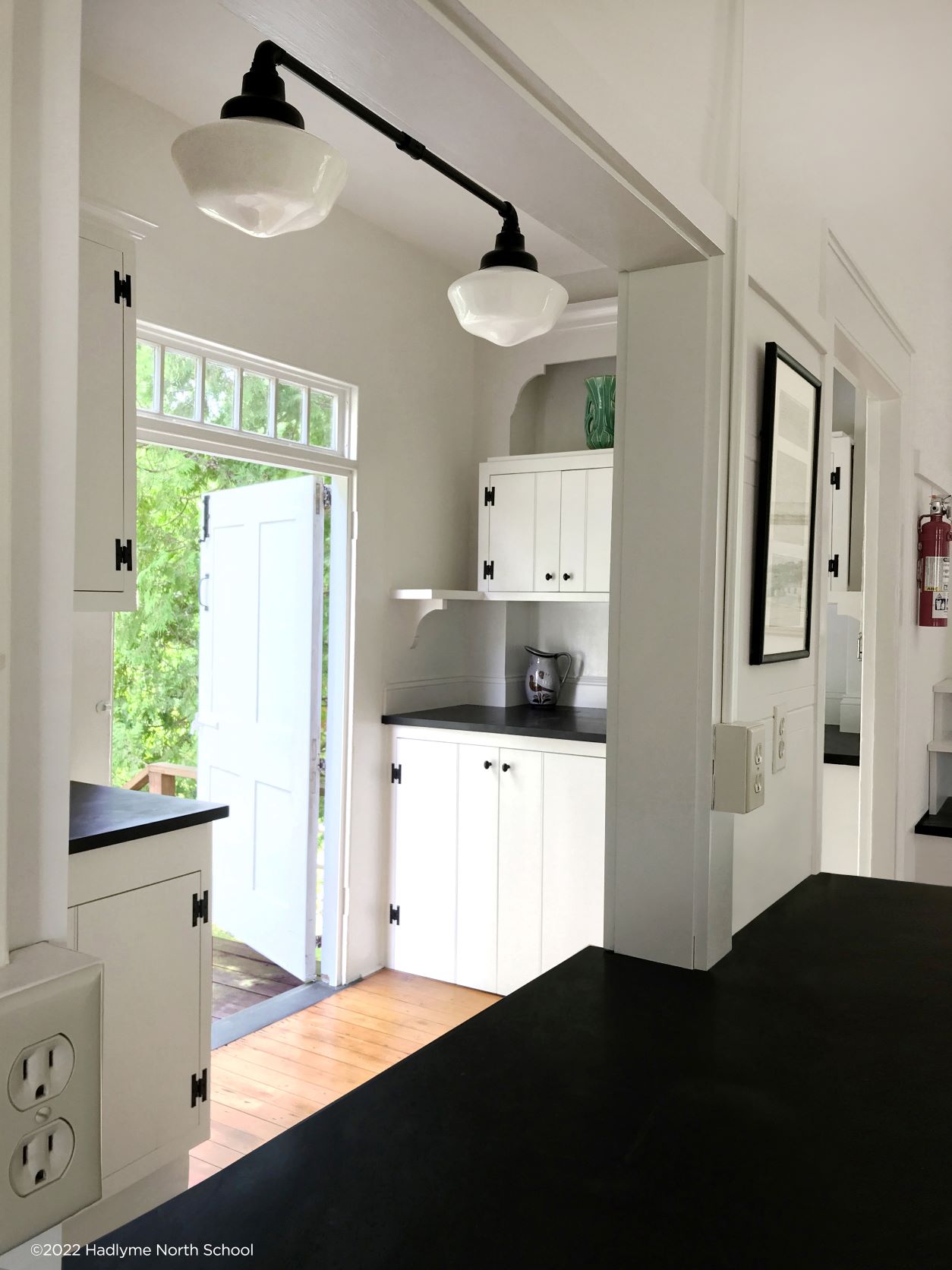 Period-Authentic Lighting Makes the Grade at Historic Schoolhouse
Built in 1794 and filled with students throughout the 1800s, the one-room schoolhouse on Route 82 in East Haddam, Connecticut, was abandoned in 1929. For more than 30 years, it sat empty. When word spread in the late 1960s that the historic building would be torn down, a group of concerned citizens stepped in to save it. The Hadlyme North School was lovingly restored and opened to the public for social gatherings.
Fast forward to 2022 when the school's benefactors decided to tackle some renovations to better reflect the building's original design and time period.
"We wanted something close to what was here back in 1794 but realizing that we also need it to be functional," says Pam Voth, who, along with her husband Tim Barrall, are the creative directors for the schoolhouse board. "We wanted a simple, clean look with a custom feel to it." The group installed a flagstone base under the wood stove, sanded the floors, painted the walls, and updated the entry foyer with plenty of pegs to hang coats during events.
In the kitchen, the couple wanted to replace an old fluorescent light, so they researched schoolhouse lighting and found Barn Light Electric.
"American-made lighting with plenty of color and customizing options was important to us," Pam explains. "We had chosen black hardware for the kitchen so finding a fixture that could have the same matte black finish was an obvious choice." The couple selected the Primary Schoolhouse 2-Light Chandelier for the kitchen. They customized this sturdy fixture with large, opaque glass and a Matte Black fitter and canopy. The globes are mounted on 18″ arms attached to a 12″ stem.
"The shape of the glass and the simplicity of the style is such a pure design. We loved it immediately," she notes. "The Matte Black felt less glitzy and went best with our cabinet hardware choices. The light is on a dimmer so we can change the mood for evening events or brighten it up for kitchen prep and cleanup work."
The Primary Schoolhouse 2-Light Chandelier is easy to customize with four glass styles and more than 30 finish colors to choose from. Several options are available for the arms and stems, and custom lengths can be ordered through Barn Light's award-winning Customer Care team.
"The customer service was above and beyond our expectations," Pam says. "The size of the fixture is just perfect and we love the Black fitter and canopy. It is just dramatic enough, and everyone who comes in comments on how great it is."
Photos courtesy of Voth Barrall Design