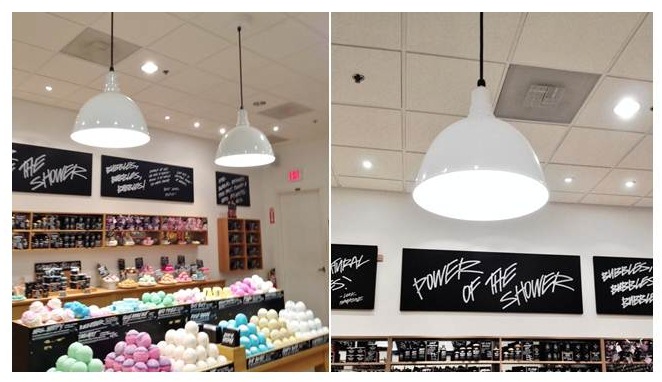 Porcelain Deep Bowl Pendants Bring Focused Light to Any Space
Check out this sweet deep bowl pendant we spotted recently at the Lush store in the Orlando International Airport! Big, bold, and bright white porcelain! Nothing makes a statement quite like porcelain, and we love the focused light that a deep bowl pendant can bring to any surface. It's a terrific choice not only for businesses looking to highlight their wares, but also for kitchen islands, workshops, and laundry rooms.

Here at Barn Light Electric, we love all sorts of lighting and industrial decor, but we have a special place in our hearts for our Porcelain Barn Lights. Our very own American craftsmen spin these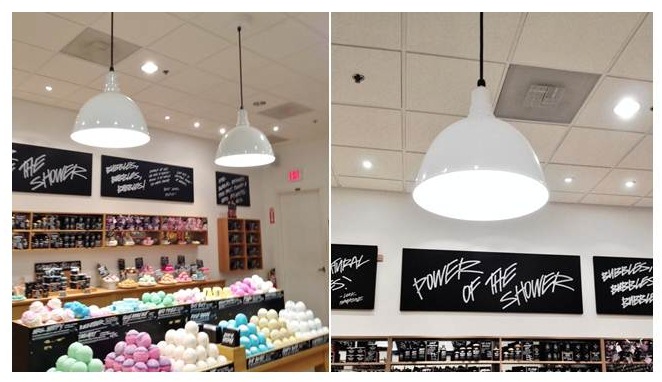 shades from commercial grade steel then hand apply the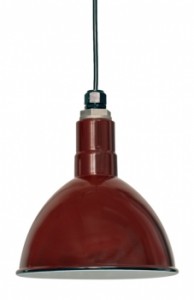 glass enamel coating that gives this light its tough, yet shiny finish. Because of our hands-on process, each light we create has its own character and is truly unique! The Wilcox 10″ Porcelain Deep Bowl Pendant is a great mid-sized light that would fit well in a modern design scheme or a more traditional, farmhouse setting. This fixture can be hung with a standard black cord or choose one of our colorful cotton twist cords for a more vintage look. Don't forget to add the Nostalgic Edison Style Light Bulb!
And starting next week, just in time for our big 4th of July sale, we will be offering two new sizes and another new finish color in the Wilcox! Your choices will now include an 8″ shade and a 12″ shade and a stylish Graphite Grey finish. Many of the offerings in our porcelain lighting collection will be expanded next week so be sure to check back on the main blog for news and updates. We'll be announcing the details of our 4th of July sale and introducing the newest members of the porcelain family. So if you've been planning to buy, now's the time to buy porcelain!