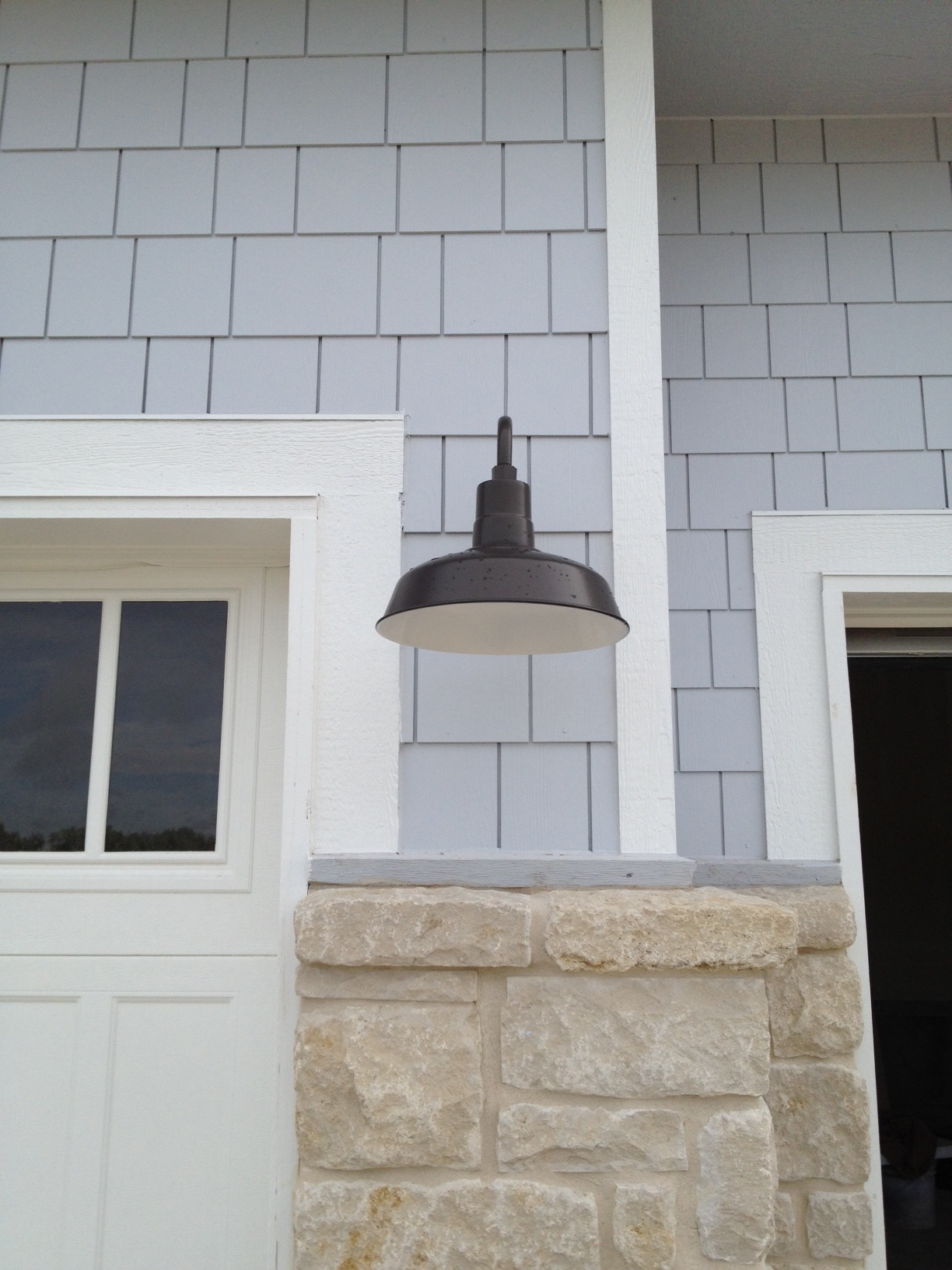 Featured Customer | Q&A on New Coastal Style Home in Kansas!?
They say "follow your dreams" but what if your dream house is a coastal cottage and the closest ocean is more than 1,400 miles away? That minor detail didn't stop Sheila Krehbiel and her husband from building their Hamptons-style house in the middle of Kansas, a state more known for wheat, sunflowers, and Toto. The house is still in progress but the couple recently installed The Original Warehouse Shade on the exterior. More warehouse shades and some ceiling fans are currently going up inside and we'll check those out soon!

Q: How long have you been working on the house?
A: We officially started December 28, 2011, but I've been collecting photos and website info of house things in an overflowing 3-ring binder for years.
Q: Why did you choose this style of house for your location in Kansas?
A: This is our dream home and it doesn't matter that we don't live near the coast. We love the easy feeling that the style exudes and the clean, crisp, fresh-white walls, the open plan, and the wainscoting. Since we don't live on the coast, we can bring a part of it to our home.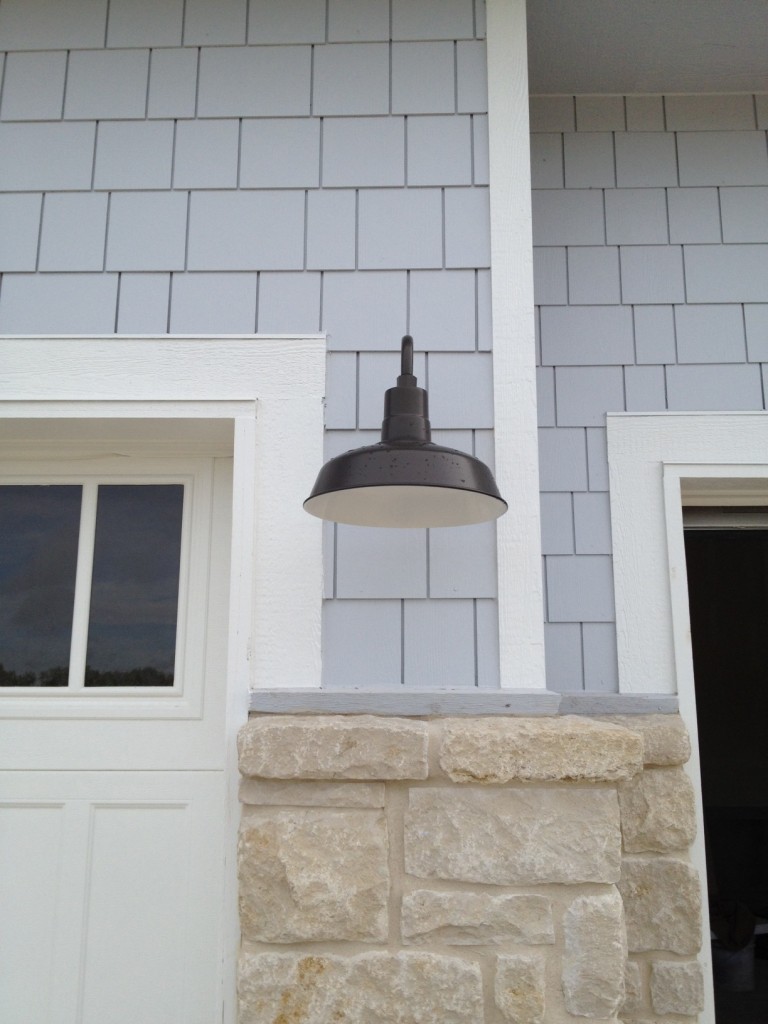 Q: Why did you decide to use barn lighting for the exterior?
A: The Warehouse Shade just made sense. It's more casual than a glassed sconce. I'd seen similar lights on various Nantucket-style homes and loved the look. I also saw them in the Customer Photo Gallery on Barn Light Electric's website. Those photos helped me figure out which size would be best for our spaces. (These are the 14″ shade with a B-7 gooseneck arm in a bronze finish.)
Q: Did someone recommend Barn Light Electric or did you discover us online?
A: I found Barn Light Electric online awhile ago. I kept checking back and studied the styles. Then it was time to order and voila! They were having a sale. Bonanza!
Q: What specifically were you looking for in an exterior light — style, safety features, Dark Sky compliant?
A: We wanted an outdoor compliant, bronze fixture that was reasonably priced and that we loved. Found it!
Q: Now that your lights are installed, what do you like best about them?
A: We don't have electricity to them yet, so we're excited to see what they'll look like at night. But right now, the style is spot on and exactly what we wanted.
Thanks Sheila! Check back for an update on the interior progress of the Krehbiel home and see more exterior photos on Sheila's blog All You Create.
Photo courtesy of Sheila Krehbiel