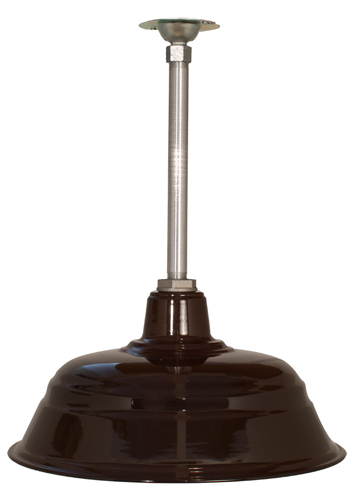 Popularity of Industrial Loft Design is Revolutionary
Achieving the look of a loft is highly sought after in today's design world, however, not everybody has the resources or time to convert an old warehouse into their home. Many designers and homeowners are striving to escape traditional style by way of that which is industrial. With a bit of practice and a keen eye, it's not difficult at all. There are a few key elements needed to make your loft complete – it's all about versatility and sustainability!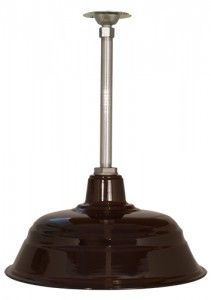 To help make your loft authentic, check out one of our porcelain warehouse pendants. We happen to recommend the Benjamin® Bomber Porcelain Stem Mount Pendant. Its 17 inch size, paired with the white shade interior, will provide a large enough spread of light should you have high or open ceilings. If you have a smaller area, like a counter top, you may be interested in the Benjamin® Dino Porcelain Stem Mount Pendant.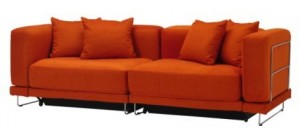 Oftentimes lofts or converted studios are totally open and lack walls or storage. For guests (or yourself), we recommend this dual purpose sofa: the Tylosand Sofa Bed from Ikea. This is where versatility comes into play – the sofa converts into a queen size bed and also has storage space underneath the cushions. There are also different color covers available, should you want to change your color schemes.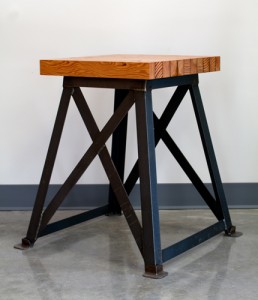 Next to your convenient, yet stylish sofa, you're going to need a table! Whether you use it as a stand for the Machine Age Metal Table Lamp, or somewhere to display a few knick-knacks, our Restoration | Vintage Industrial Wood Side Table is the finishing touch for any loft space. The welded steel frame is evocative of the Industrial Era while the top portion has been constructed of recycled, reclaimed wood. Love the style of this side table? Mosey on over to our Vintage Industrial Furniture section, and let your mind take a trip back in time!