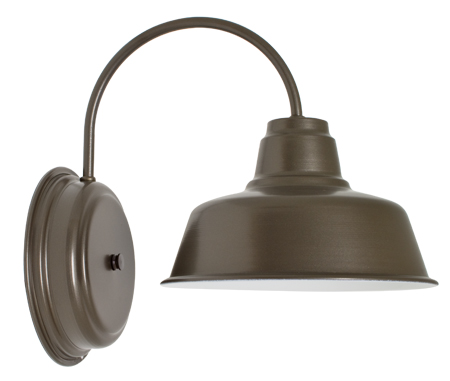 Outfit Your Porch with an Exterior Wall Sconce and Barn Ceiling Fan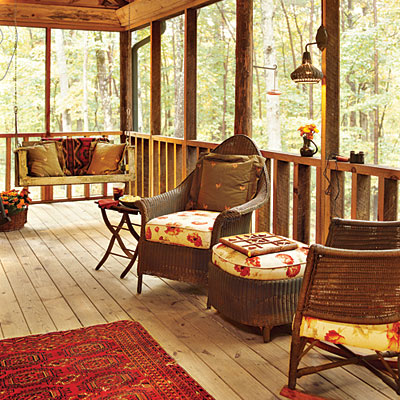 Summertime is coming upon us quickly here in Central Florida, but we're prepared for it. After all, when you can wear flip flops in the winter, you never really fall out of the routine typical of the warmer months. All around the country, folks are getting ready for one of the hottest summers we've seen yet. Some may be stocking up on breezy linen clothing, or perhaps you're getting your grill fired up for the cookouts. No matter what you're doing, we're more than willing to bet that a lot of time will be spent outdoors soaking up the sunshine!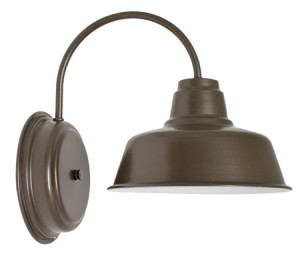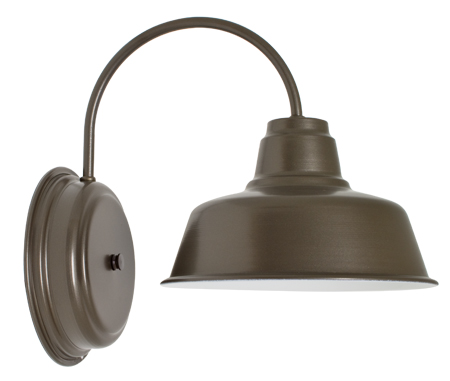 You may spend the colder months indoors, prepping and decorating for holiday dinner parties. Show your outdoor spaces some love, too! A new exterior wall sconce like the Arlington can strongly enhance a dull patio, no matter which finish you choose. Due to it's versatility and American made durability, the Arlington Wall Sconce is a great investment for upcoming summers. Instead of mounting it on your main house, consider an application like this: mounting it on an exterior support beam! Not only does the Arlington function as a decorative piece, it will let your cookout last into the evening hours, long after the sun has gone down.
Of course, that heat may get to you. One of our Barn Ceiling Fans could be the perfect solution to your summer time blues. These are high power and high quality ceiling fans, typically used in commercial settings for maximum air circulation. Not to mention, they are low priced so you can spread them throughout your patio to keep everyone cool. Don't forget the fan control to maximize your convenience — nobody wants to get up to turn the fan up once they've gotten comfortable on that chaise lounge!
Top Photo Courtesy of Southern Living