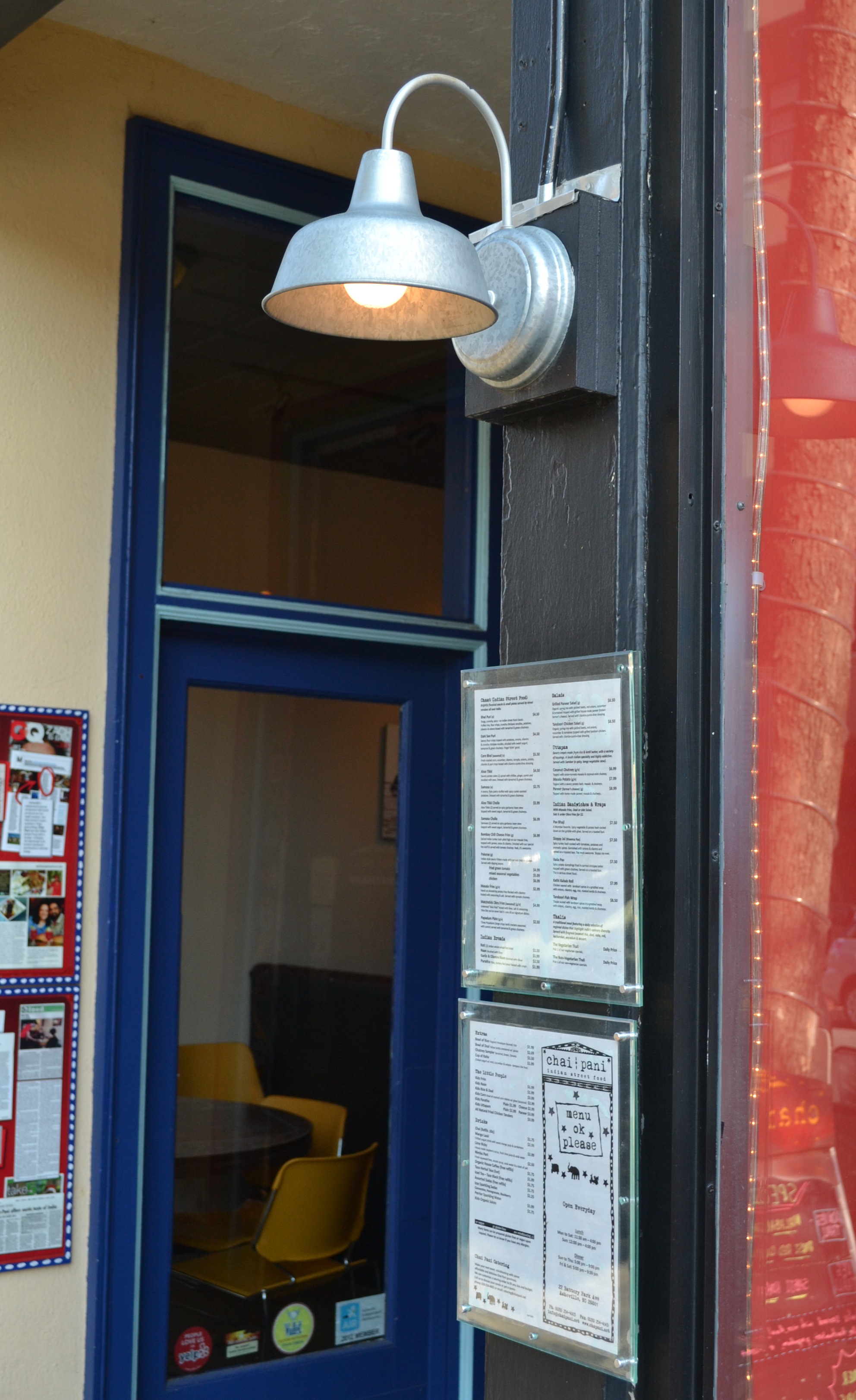 Barn Wall Sconce Highlights Restaurant Menu for City Strollers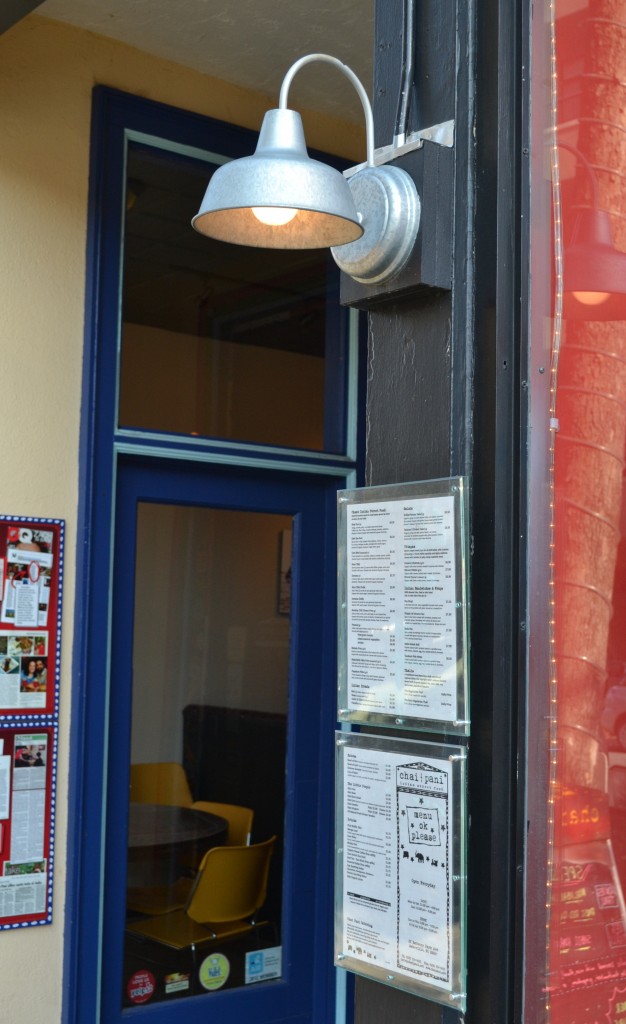 When you're in business, you can do all the big things right and still have trouble getting people in the door. Sometimes, it's the little things that make a difference. Take this sweet little wall sconce for instance. It's doing a big job highlighting the restaurant menu outside the entry with classic barn light style. Passersby might be tempted to stop, take a look, and maybe even wander in for an appetizer, drink, or perhaps dinner.

This sconce is very similar to our popular Barn Light Arlington Sconce, part of our collection of Barn Wall Sconces. The Arlington Sconce comes in both an 8″ and 10″ size, both of which are perfect for tight spaces such as this restaurant entryway. Our customers have also used the Austin near the front door or in interior hallways where space is limited. Laundry rooms, reading nooks, and small workspaces can all benefit from this fixture.
The Austin can take on many looks thanks to more than three dozen finish colors that are available. Colors such as galvanized, black, or one of our many metallic shades fit seamlessly into a traditional space while our vivid blue, cruiser green, red, and yellow offer a more retro look for an urban space.
The Arlington Sconce closely resembles The Artesia, which is also a small warehouse shade but is offered on a compact gooseneck. This fixture is perfect for those who want the functionality of a sconce with the classic look of a gooseneck light. You can further customize the Artesia by adding a wire cage to your order.
The Artesia and the Arlington are both mini replicas of The Original, Barn Light Electric's classic RLM warehouse shade design that is still one of our best selling, American made lights. All of these lights are hand crafted with the highest quality materials available just like they were back in the early 20th century when they were first manufactured.