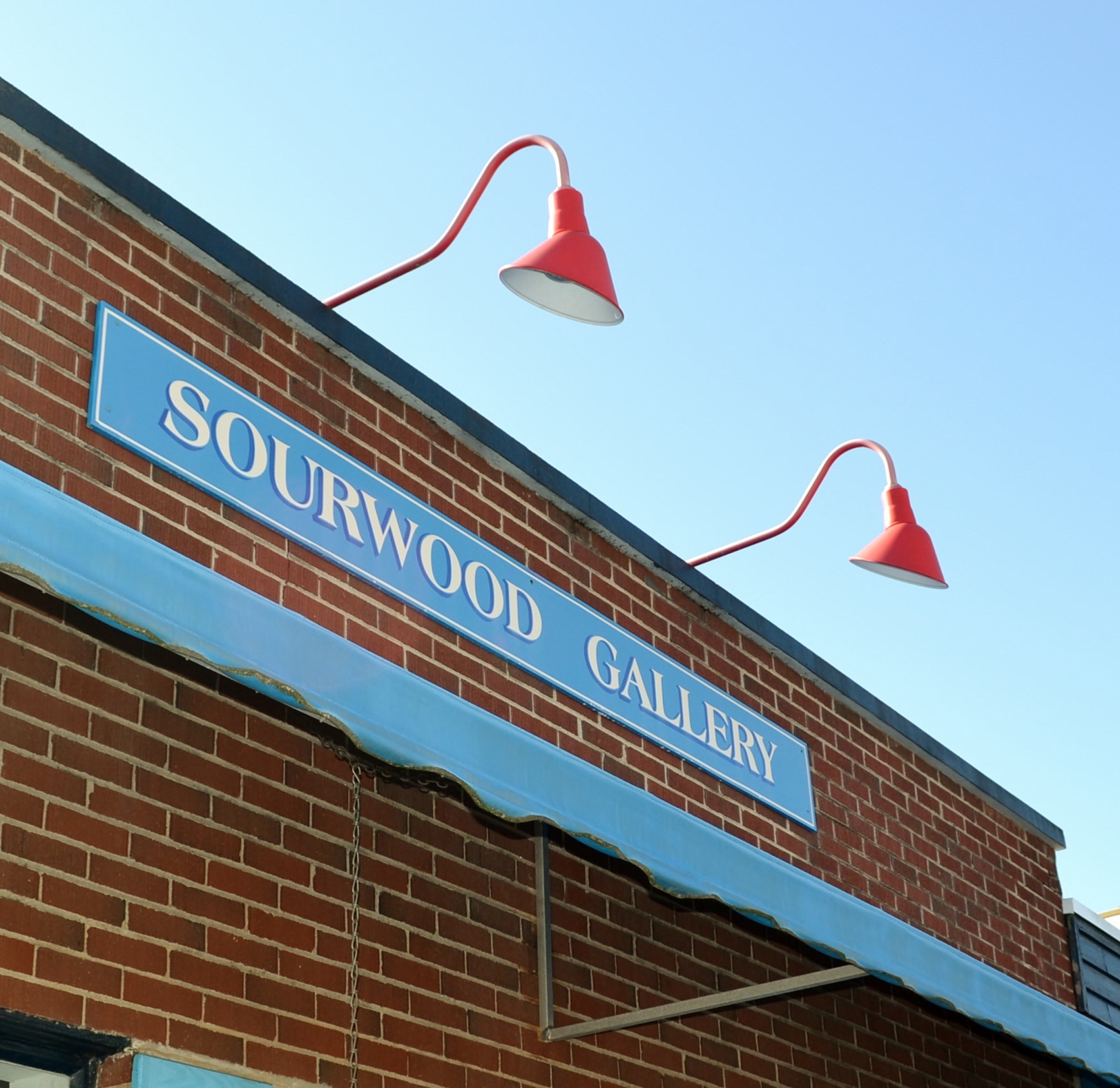 Bold Angle Shades Draw Many to Cooperative Art Gallery
The Sourwood Gallery, located in Black Mountain, North Carolina, is a cooperative venture full of creativeness both inside and out. Inside you'll find paintings, pottery, sculpture, jewelry, turned wood, photography, stained glass, and other examples of fine art. And though the artisans could have focused soley on their own work, they didn't neglect the outside of the old brick downtown building. Highlighting the sky blue Sourwood Gallery sign and awning are bold and bright red angle shade lights that draw attention from two blocks away. These gooseneck angle shades, much like our Angle Shade Gooseneck Sign Lighting, project from the rooftop out and down to highlight the sign and awning.
These lights are designed after our larger Angled Warehouse Shade but are perfect for exterior uses. These American made lights, which range in size from 7″ to 14″,  are reminiscent of a simpler time when small downtown areas, like in Black Mountain, were the destination of choice for hometown shoppers. These lights are classic Americana and are manufactured with quality materials and craftsmanship to last for years.
Angle shades, and their close cousin Emblem Shades, are quite at home in interior applications as well highlighting artwork,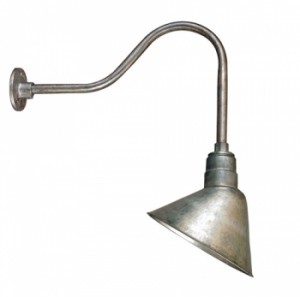 hallways, and architectural features. A wide range of gooseneck arms and styles are available to fit the requirements of your space, and more than three dozen finish colors are at your fingertips! Choose a bold red like the gallery here or perhaps bright yellow or medium blue is more your style. For a more classic look, choose one of our many traditional finish colors like cappuccino, bronze, or powder coated patina. We also have a variety of specialty finishes including aluminum, copper, and brass.
Don't stop there! You can dress up your angle shade by adding a wire cage or cast guard and glass which are available in several colors and textures. Both of these options will protect your bulb and add instant charm!