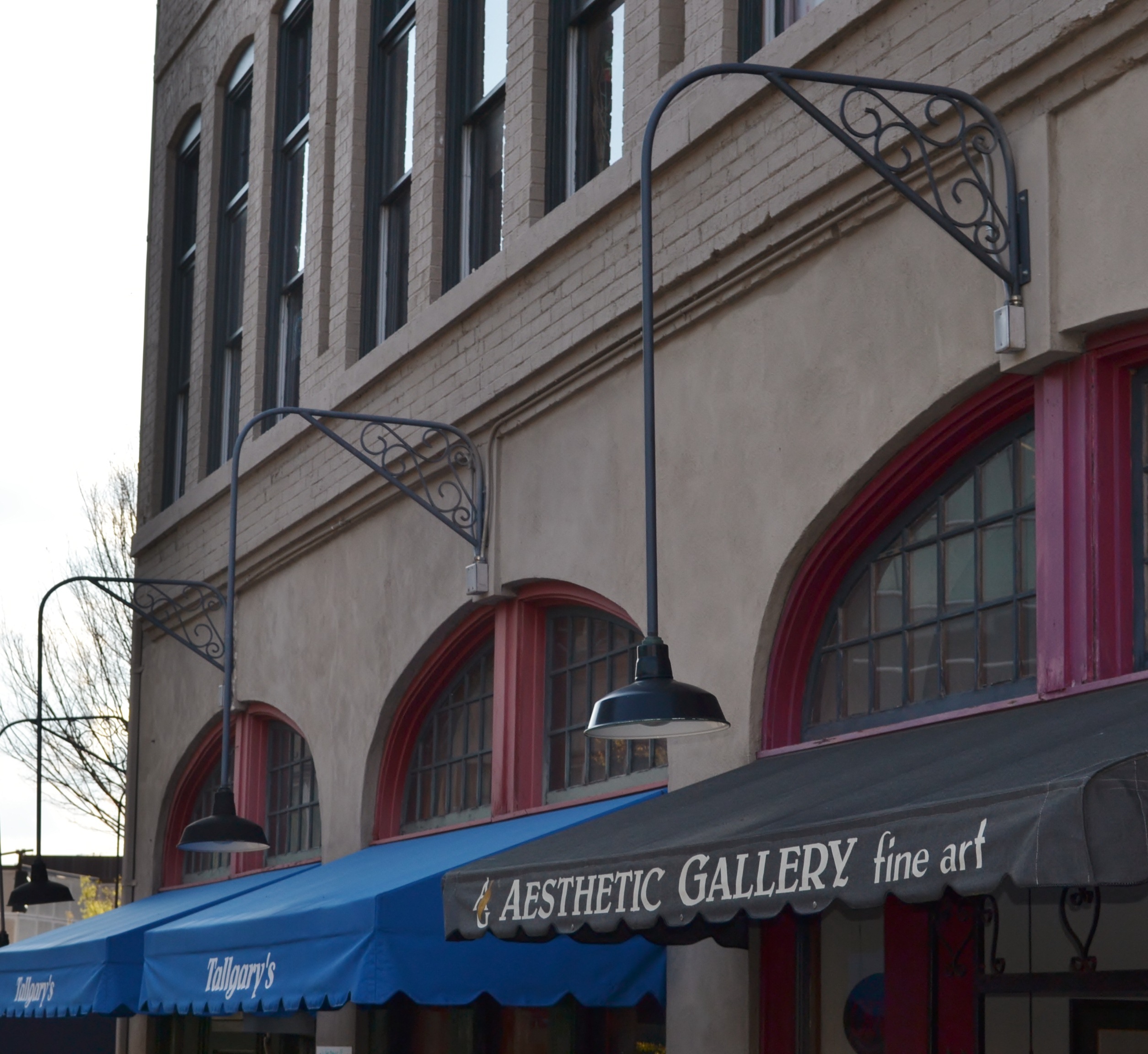 Gooseneck Lights, Distinctive Arms Create One-of-a-Kind Fixtures
Why would you choose a gooseneck fixture over some of the other choices out there? A gooseneck represents a classic style of American lighting from the turn of the century and is adaptable to so many different spaces. When this style of light was first manufactured, it was often used on farms, in warehouses, and other work areas. The gooseneck arm could take a light out from the wall, then up and down to wherever the light was needed most.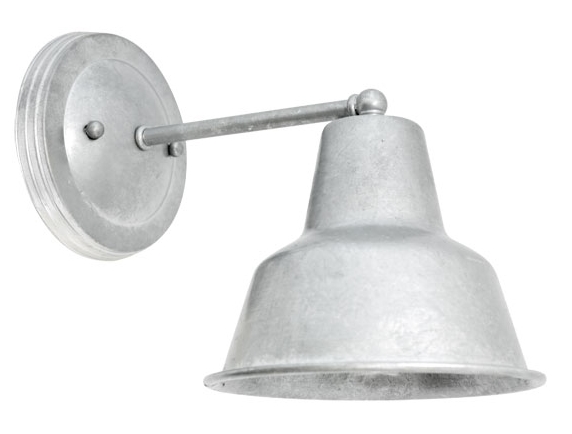 The beauty of the gooseneck fixture is in the arm itself which can take on an amazing variety of shapes and designs. Some are simple and keep the fixture close to the wall where it's mounted. Our Artesia Warehouse Shade is a great example of a compact gooseneck setup. The straight arm of this barn wall light takes the fixture straight out from the facade making it a great choice for tight spaces.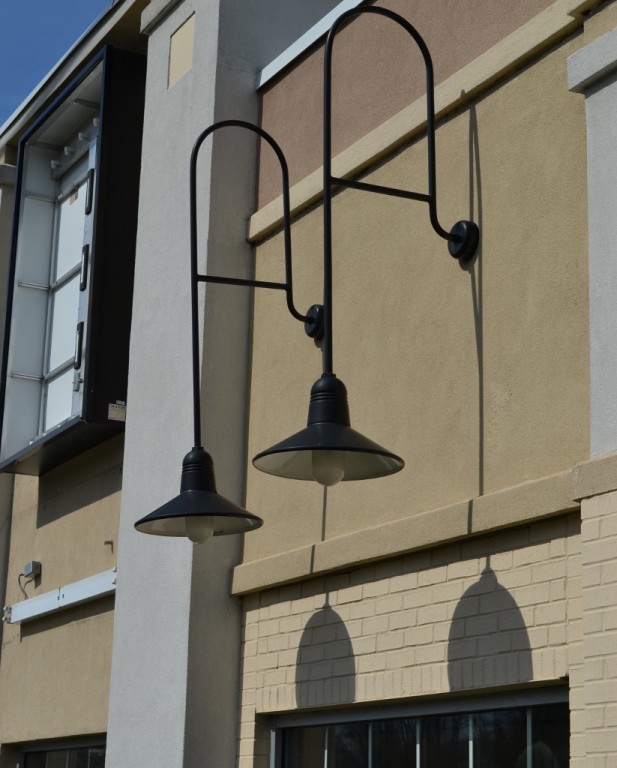 Some gooseneck arms, however, are much more intricate as shown on this commercial building. Highlighting the sidewalk and front windows, these goosenecks are a work of art in themselves and take this simple shade to new heights. This shade resembles the Astro Shallow Bowl Gooseneck Light, our 20″ warehouse shade that is part of our collection of Gooseneck Barn Lighting. The Astro is a more modern take on The Original™ Warehouse Shade and is available in 20 finish options including traditional colors, bolder hues, and other specialty finishes. A wire cage can be added to protect your bulb in high traffic areas, or add a cast guard and glass customized with your choice of color and texture as well.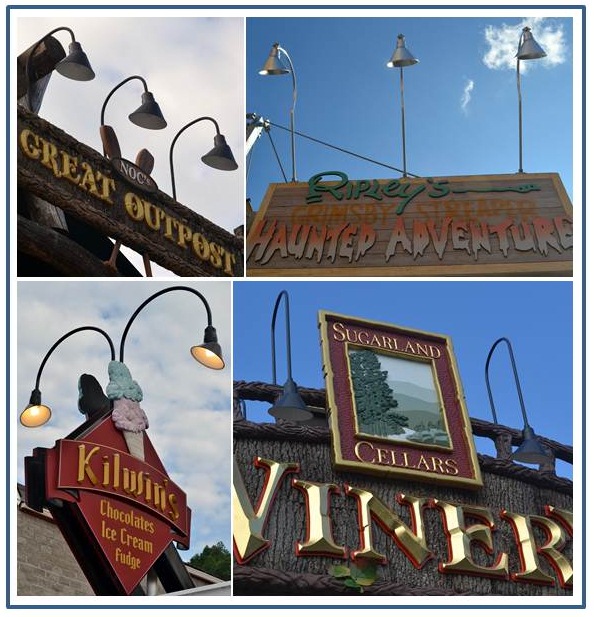 Choosing the right gooseneck arm is like trying to pick a dessert after a really satisfying dinner. What is the best way to finish off something that already looks so good? A lot depends on your space requirements and where you want your light to shine. Choose from more than two dozen different sizes and styles to give your light its own distinctive look!