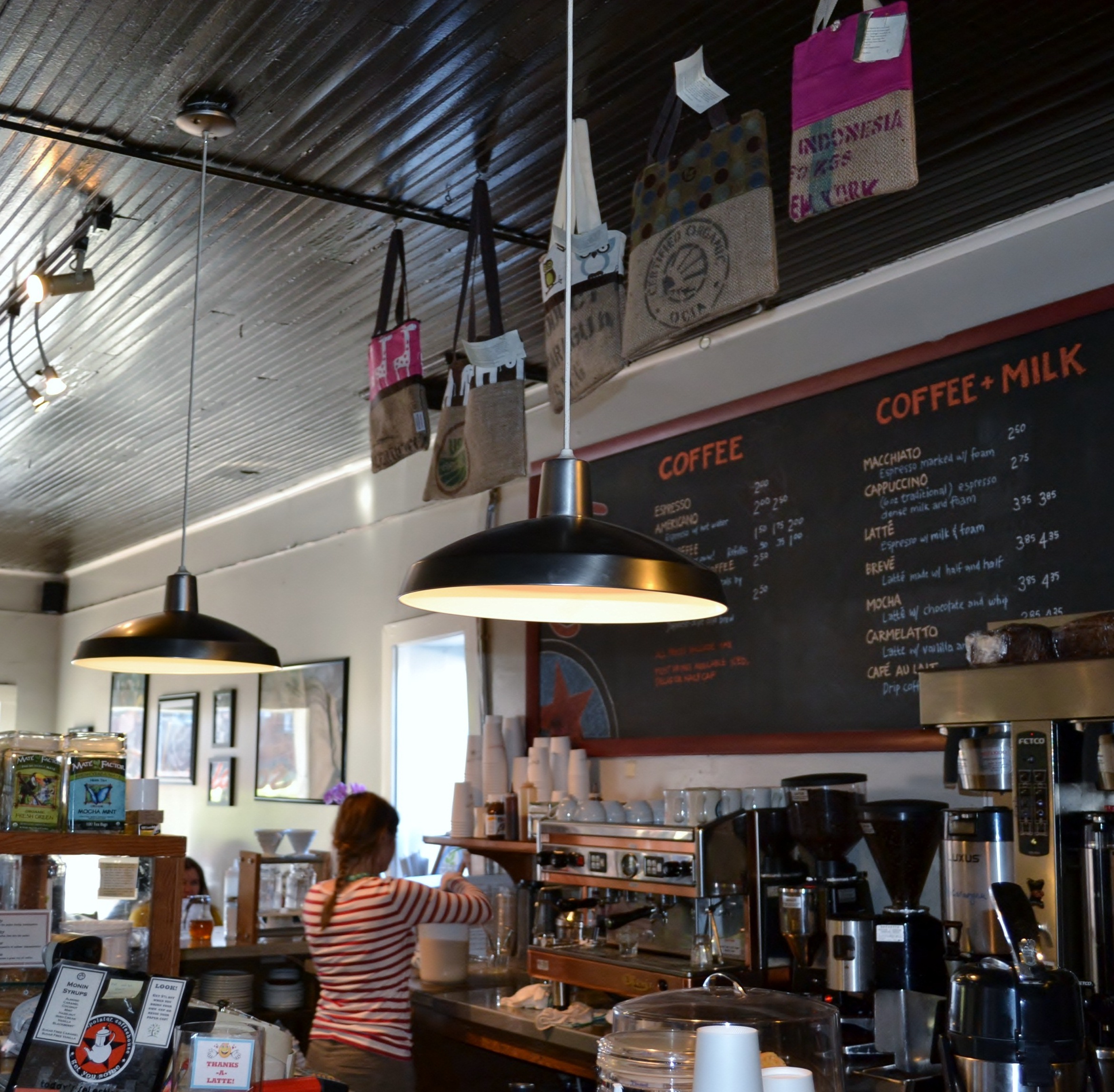 Porcelain Barn Light Pendants for a Hip, Happenin' Coffeehouse
The award-winning Dripolator Coffeehouse, with locations in Asheville and Black Mountain, North Carolina, takes great pride in its unpretentious and socially conscious java joints. They are well known throughout the area for providing superior products and service at reasonable prices. They supply organic and fairly traded coffees and work with suppliers who share their commitment to the environment through reusing and recycling. The Dripolator offers a laid-back atmosphere with plenty of comfy couches, tables, chairs, and outdoor seating where locals and tourists enjoy the espresso, fresh sandwiches, and the free wi-fi.

Here at the Black Mountain location, classic porcelain barn lights accent the front counter highlighting today's special of fudge brownies and blueberry scones. These fixtures are very similar to our Ivanhoe® Sinclair Industrial Porcelain Pendant, part of our Ivanhoe® Pendant Lighting collection. The Ivanhoe® features a classic, 1930's shade design, and, like all of our porcelain pendants, is made in the traditional high quality, hand spun fashion by craftsmen right here in America. Manufactured with a sleek, porcelain enamel finish, this drop cord fixture follows a simple industrial style with a vintage nickel socket and an authentic on/off knob.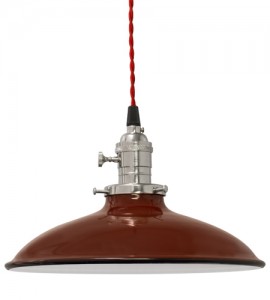 Just like at the coffeehouse, your finish choices are as varied as the latté menu. Your shade could be classic black or coffee brown. How about cool jadite or a sunny yellow look? The drop cord can also be customized to add to the style of your fixture. Choose from black, brown, putty, or red cotton twist cord, or go with the standard black vinyl cord. For a final vintage touch, add a nostaligic Edison Style Light Bulb to your order!
No matter how you choose to personalize your new light, rest assured that a porcelain barn light from Barn Light Electric is manufactured for a lifetime of use even in commercial or industrial settings. All it takes is a gentle soap-and-water cleanup to keep your light looking like new!