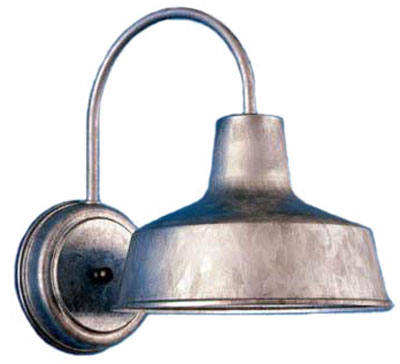 Outdoor Lighting for the Farmhouse Porch
While many tend to gather in kitchens and dining rooms for family events, have you ever noticed where they retreat afterward? A favorite of many is to bask outside and enjoy the breeze, maybe even a have cup of coffee while the rest of the house sits calm and quiet. We're willing to bet that if your porch is anything like the one featured from Southern Living, family members will be rushing to steak their claim on those inviting rocking chairs.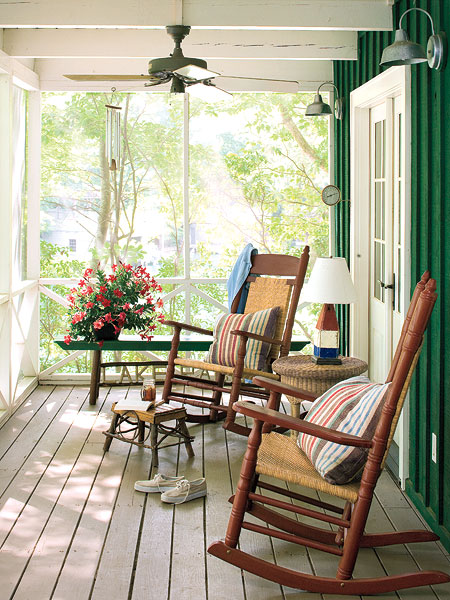 Screened in porches like this are common on true country farmhouses and Southern style homes. Think back to your history lessons and the photos of antebellum plantation homes; didn't they all have a large outdoor porch? Some even wrapped around the entire home – how great would that be?
While this patio isn't quite the same as those of the past, porches have made a lasting effect on modern farmhouses today. The plank flooring, rocking chairs and breathtaking views make it an ideal place to simply kick back and relax – day or night.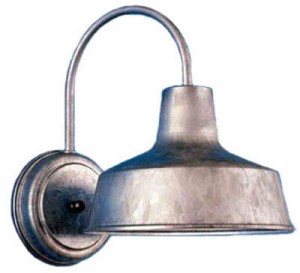 If a summer's breeze is lacking, homeowners have installed an outdoor patio fan. Our barn ceiling fans are great for areas just like this, as they are weatherproof and can cool large areas quickly and efficiently.While ceiling fans are a great addition to a farmhouse porch, the barn wall sconces caught our eye right away. You develop a knack for picking out these items if you work with lighting everyday!
Outdoor lighting like our own Barn Light Warehouse Sconce will prove its value and reliability by lasting throughout the holidays and family reunions. Not only has this lighting design been spotted in Southern Living, but it was also used on DIY Network's Man Caves too. This particular barn sconce comes with a minimal price tag and ships within days of your order, so if you're in a hurry, keep it in mind!
Photo Courtesy of Southern Living