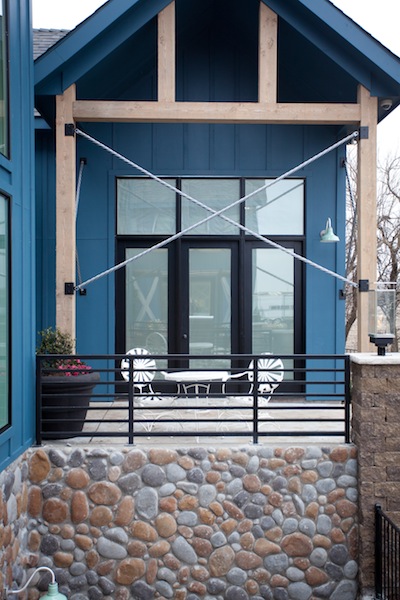 Extreme Makeover Home Edition | Hall Family Outdoor Lighting
You're probably familiar with ABC's Sunday night hit series – particularly the extravagant homes that are built by Ty Pennington and his crew on Extreme Makeover Home Edition. If you haven't viewed any of the episodes, here is a little background information: Extreme Makeover Home Edition began in 2003 by renovating or rebuilding homes for deserving families. In many cases, the family has encountered some sort of devastation within their lives or has voluntarily helped out their community, never expecting anything in return.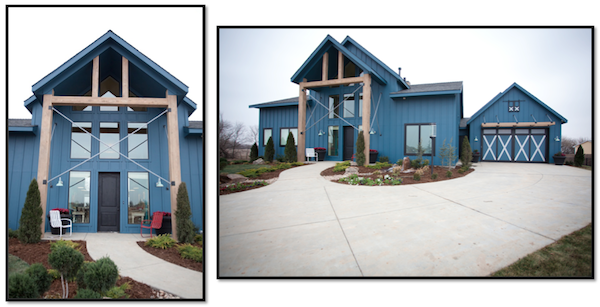 Back in May, the Hall family from Kansas was chosen by the EMHE crew, and for good reason. Carl Hall, former Wichita State baseball star and patriarch of the family, was paralyzed from the neck down in a car accident. Their existing home was not exactly handicap accessible so that's where the Extreme Makeover crew stepped into help out this ultra deserving, sports minded family. The EMHE team built a home for the family that was equipped with necessities such as all-access entryways and luxuries like a specially designed batting cage for Carl to play ball with his kids.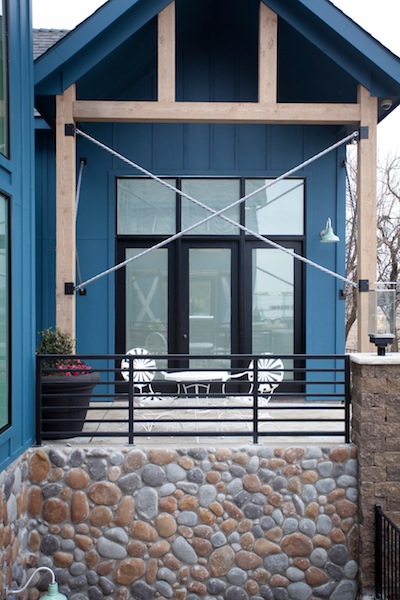 At the front entryway, you'll notice our jadite gooseneck barn lights. You guessed it, that means we had the privilege of working with the design crew on building a home for the Hall family! All along the exterior of the home, there are 12″ Goodrich® Dino Porcelain Gooseneck Lights. Not only does the jadite stand out against the rich blue siding, but it also makes the entire exterior area safe and handicap accessible during the evenings.
The show is known for its extravagant and magazine-like decor choices, so designers knew that our trendy Goodrich® Dinos would perfectly tie into the ranch styling of this Kansas home. After all, it features vintage and rustic décor inside and out. The jadite enamel finish can even endure the rough Kansas dust and windstorms. These gooseneck lights weren't only used near the front door either. In fact, the design crew needed 11 of these to illuminate the exterior balconies, walkways and patio areas!
Photos Courtesy of Extreme Makeover Home Edition