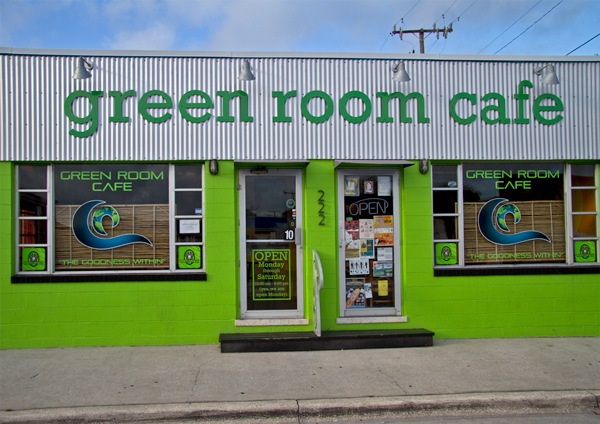 Featured Customer | Green Room Cafe in Cocoa Beach, FL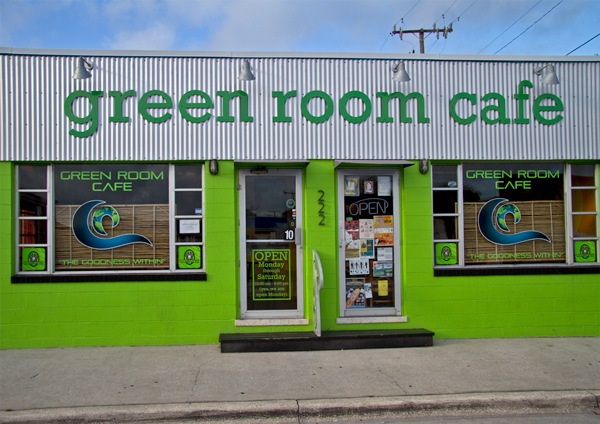 A green room is typically a backstage space for actors and actresses to wait and relax while they aren't performing, however, if you live in Brevard County, you're likely to think of The Green Room Café in Cocoa Beach. It's a small, local café specializing in healthy organic foods, primarily vegetarian, vegan and gluten free.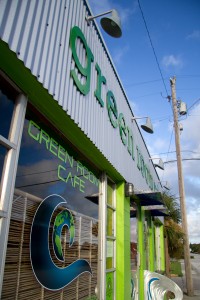 The Green Room, whose motto is "The Goodness Within," is truly a unique dining experience from the moment you spot the building. With a trendy storefront painted lime green and galvanized tin accents, there is no way you can miss this place! The atmosphere inside is exactly what you would expect from a restaurant like this – artsy and vibrant, just like the exterior and the cuisine.
It appears to be pretty hard to miss, even at night, but the Green Room Café wanted to cover all the bases and came to us to find coordinating sign lighting for their storefront. Angle shades and emblem shades are probably the most common choices for sign lighting; choose emblem shades for a classic, old-style look or angle shades for a modern and edgy feel. Keeping with the "look at me" vibe, they chose four All Weather Angle Shade Sign Lights in a matching galvanized finish to complement the tin metal sign backdrop. The four angle shades cast just the right amount of light onto the sign and sidewalk below, luring in anyone walking by.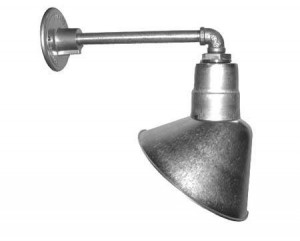 These All Weather Lights are a great sollution to anything needing a spotlight, as they only require a short five day manufacturing period and have a small price tag attached. Don't let their name fool you, these aren't just for businesses or stores. Use them in your home to highlight a work of art, a family portrait, or place one as an exterior entry light.