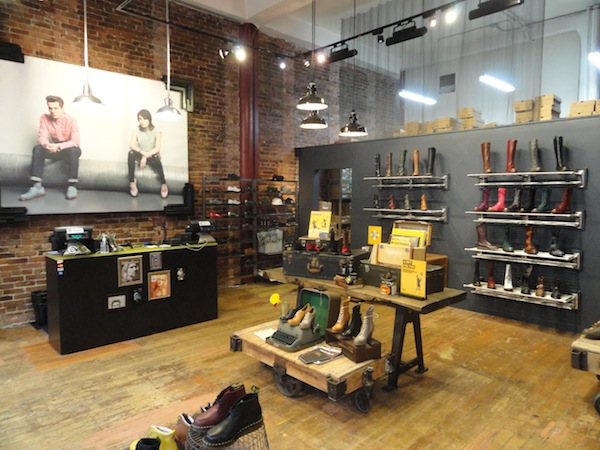 Featured Customer | Dr. Martens in Seattle, WA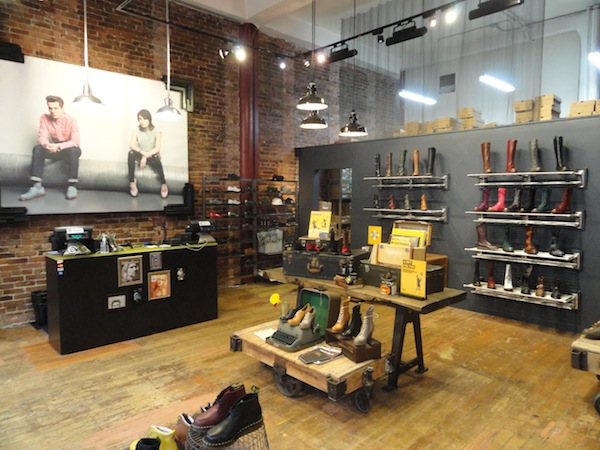 "Dr. Martens anchor you, liberate your creativity, inspire and fuel your identity. Our heritage fits your future; your future is our future."
When one mentions Dr. Martens shoes, what comes to your mind? Is it teens wearing high-laced combat boots or maybe factory workers that need a comfortable, yet durable work boot? You probably have your own personal image of the brand, and that happens to be what many companies build off of – customer creativity. Dr. Martens began when a German inventor and a family of English shoe cobblers teamed up to release their iconic boot on April 1, 1960.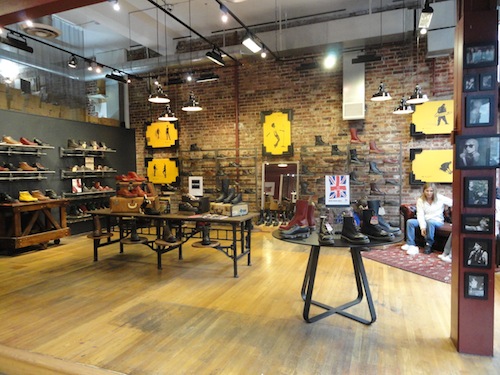 When Dr. Martens opened up their latest Seattle based store, it looked as if they not only designed around the history of the boot, but the city itself (Seattle is dubbed the birthplace of rock after all). Exposed ductwork and brick walls that display rock and roll art embody the beginnings of the brand and carry on that tradition throughout the decades.
It was only natural for the company to want another classic piece to decorate the rainy city store. Dr. Martens looked on our website and decided on the Ivanhoe® Dino Warehouse Pendants. Just like their AirWair brand, porcelain pendants like the Dino have a special place in history, also finding roots in factories and rugged industrial environments.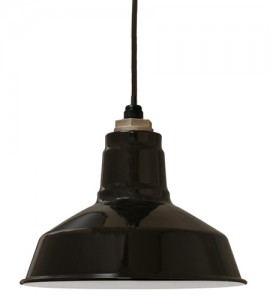 Like the many products that come from the Dr. Martens brand, our exclusive line of enamel lights allow for you to express your creativity, while not compromising quality. Any of our porcelain finishes can last for decades, no matter what color you choose. Shown in the store is our ultra sleek black with a standard black cord mount. They staggered their pendants in groups of threes to bring interest to centralized displays and waiting areas throughout the Seattle store.
Photos Courtesy of Dr. Martens AirWair